Aviation
Vietjet celebrates the Southeast Asian Games with millions of tickets on all international routes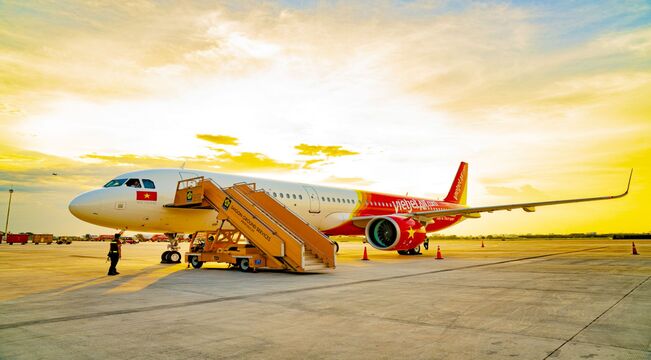 New Delhi, May 13, 2022: As part of the celebrations of the largest sports festival in Southeast Asia, which takes place in Hanoi, Vietjet has launched an exclusive promotion that offers millions of tickets at zero fare
stated on its entire network of international flights, including six routes from India to Vietnam. Passengers can search for tickets to Vietnam at special rates, which are available for booking in the golden hour from 10:30 to 12:30 daily until May 23, 2022, apply to all international flights to Vietnam from August 15 to December 31. , 2022. Booking channels includewww.vietjetair.com Vietjet Air mobile app and Facebook page www.facebook.com/vietjetvietnam
(section "Booking").
Vietjet recently resumed flights connecting New Delhi with Vietnam's key gateways, namely Hanoi, the city of Ho Chi Minh City, with various new destinations. The airline will also operate services from Mumbai to Hanoi / Ho Chi Minh City next month with three weekly flights and four weekly flights respectively. The New Delhi-Phuquoc service will be launched in September with three flights a week, and the Mumbai-Phu Quoc route serves four flights a week.
In addition to frequent ticket promotions, passengers can enjoy flights on modern Vietjet aircraft, fresh and delicious hot meals provided by loyal and friendly flight crews, and other services including free pre-flight rapid test / RT-PCR, a variety of cultural and artistic flying performances at an altitude of 10,000 meters.
Excluding taxes and feesCorporate Comm India (CCI Newswire)

http://theaviationtimes.com/vietjet-celebrates-the-southeast-asian-games-with-millions-of-super-saver-tickets-for-all-international-routes/ Vietjet celebrates the Southeast Asian Games with millions of tickets on all international routes