Aviation
UK homes and businesses lose £3.1 billion due to poor energy efficiency, study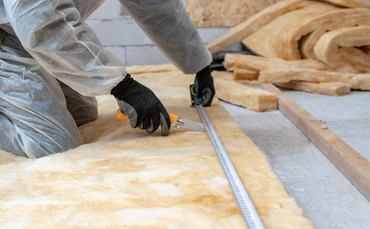 UK homes and businesses could be missing out on up to £3.1 billion in potential energy savings every year if they don't make their properties more efficient, even as electricity bills are expected to rise further in the coming months.
That's the stark warning in a recent report from the Center for Economic and Business Research (CEBR) titled Energy efficiency of nutritionwhich was published today in collaboration with water technology firm Grundfos.
The report claims that despite the cost of living crisis and the looming threat of recession, households and businesses are not considering the long-term financial benefits offered by improving energy efficiency.
According to the report, the top energy concern at home this winter is more than two-thirds of rising electricity bills, followed by a quarter of people who worry about the risk of a boiler breaking down, and the same proportion of people who worry about power cuts.
However, the survey also found that more than one in ten – or 12 per cent – of people do not know when they last had their boiler serviced, while 23 per cent do not know when their heating system was last checked for energy efficiency, despite , that actions that can alleviate problems.
British businesses are also at risk this winter if they miss important heating maintenance checks, a report has warned. The research found that one in seven UK businesses – or 14 per cent – had either never had a boiler serviced or had not serviced a boiler at all in the last five years.
In addition, the research found that just under three quarters of UK business owners said they would be interested in making their heating systems more energy efficient. More than half – 52 percent – of business owners said they were most concerned about rising energy prices, followed by rising inflation at 49 percent, and falling consumer spending at 35 percent.
However, echoing the findings of a number of studies conducted in recent months, the report found that these widespread concerns have largely failed to translate into action.
High up-front costs and financial challenges were cited in the study as major barriers for households and businesses considering new energy efficiency measures. More than a third of business owners said that upfront costs were one of the main barriers that prevented them from exploring energy efficiency.
And the failure to adopt energy-saving measures in many enterprises has wider financial consequences. The report found that a third of business owners said they had switched to a telecommuting model, limiting the impact of rising energy bills on their workforce by switching to a telecommuting model. In addition, more than a quarter – or 26 per cent – of UK businesses said they would consider cutting staff wages to offset lost costs due to the energy crisis, with 15 per cent of businesses confirming they had already taken such a step.
The report follows Chancellor Jeremy Hunt's Autumn Statement last week, in which he announced a new target to cut UK energy demand by 15 per cent by 2030, but then shelved £6bn of new energy efficiency funding by 2030.
The report described the chancellor's new energy target as "woefully unambitious" and warned that government policy would not unlock energy savings to the extent that households and businesses need to meet the target.
Glyn Williams, UK director of Grundfos, said there was a "clear gap" between barriers and energy efficiency benefits that needed to be overcome.
"While the government can and should do a lot, especially in the area of ​​regulation and enforcement of energy conservation measures, there is clearly a large knowledge gap that needs to be addressed," he said. "We are therefore calling on the Government to launch an information campaign that will finally dispel the harmful myths about energy efficiency and deliver the savings our households and businesses deserve."
Recent reports indicate that the government is considering a new information campaign, but details have yet to be confirmed.
"The paper's findings highlight a critical lack of awareness as a key barrier to energy efficiency measures, with high upfront costs and a lack of available skilled installers creating further challenges," said Rowland Morgan, head of environment, infrastructure and local growth. in CEBR. "Our findings suggest that the UK government needs to take several new measures, including providing more accurate information on energy efficiency, targeting schemes at poorer households and prioritizing schemes to offset the upfront costs of installing new heating systems."
https://www.businessgreen.com/news/4060534/study-uk-homes-businesses-losing-gbp-1bn-savings-energy-efficiency UK homes and businesses lose £3.1 billion due to poor energy efficiency, study