Defence
Today's D Brief: "forced deportations" in Russia; approval of North Korea; warning to Poland; Israeli new lasers; And a little more.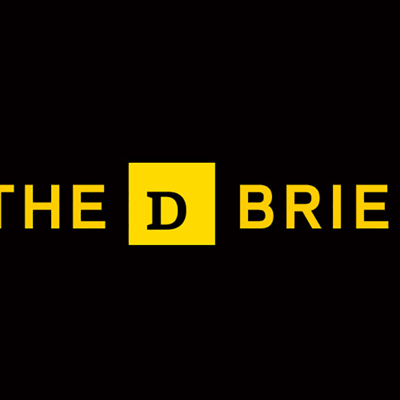 The American top diplomat considers Russia's "forced deportation" of almost a million Ukrainians a war crime. Kremlin officials call the moves "filtration camps", but US Secretary of State Anthony Blinken calls it "illegal rendition and deportation of protected persons," reports statement Wednesday, July 13 is the 140th day of Vladimir Putin's invasion believed I thought it would only take two days.
Stunning scope: "Russian authorities have interrogated, detained and forcibly deported between 900,000 and 1.6 million Ukrainian citizens, including 260,000 children, from their homes to Russia," Blinken said, adding that these Ukrainians are often sent "to isolated regions in [Russia's] Far East". (And the wider refugee outflow from Ukraine has now eclipsed 9 million, the UN refugee agency said Wednesday in the last update.)
Russia's obvious goal: conquest, "Moscow's actions seem premeditated and draw direct historical comparisons to Russian infiltration operations in Chechnya and other areas," Blinken said. "Putin's 'filtering' operations consist of separating families, confiscating Ukrainian passports and issuing Russian passports in an apparent attempt to change the demographic composition of parts of Ukraine," the state secretary said.
"Responsibility is necessary" Blinken insists. "That is why we support the efforts of Ukrainian and international authorities to collect, document and preserve evidence of atrocities." Together with Ukraine and its allies and partners around the world, "together we seek to bring to justice those responsible for war crimes and other atrocities," Blinken said.
Update: The death toll from the Russian strike in the town of Chasau Yar on Saturday rose to 47. including a child Wall Street Journal This was reported by the assistant of the President of Ukraine, Kirylo Tymoshenko.
North Korea has just joined Russia in recognizing annexed Donetsk region of Ukraine, according to Moscow state media TASS. That puts Pyongyang's supreme leader, Kim Jong Un, in the company of brutal Syrian dictator Bashar al-Assad, whose regime also recognized the annexation in late June.
The coverage continues below…
---
From Defense One
It seems that there is a shortage of drones in Russia // Patrick Tucker: The Russian military wrote a book about tactical drones in 2014. Now their leadership is pleading with foreign partners and regional officials to help replace the downed UAVs.
Control over aid to Ukraine is hindered by documentation in the Pentagon, Watchdog claims // Patrick Tucker and Courtney Buble: The IG report stems from congressional concerns about oversight and coordination efforts with State and USAID.
How Biden can win his trip to the Middle East // Josh Kirchner and Ian Byrne: The president can advance US interests and restore trust in the region if he evolves his messaging and policies.
Welcome to Wednesday's edition of The D Brief, brought you Ben Watson with Bradley Peniston. If you're not already subscribed to The D Brief, you can do so now here. And check out the others Defense alone newsletters here. On this day in 1863 and ten days after the Gettysburg victory, hundreds of working-class Americans in New York began a few days disturbances— first against the draft in the Civil War, a policy they resented because wealthy citizens could pay $300 to avoid service; but in just a few hours the rioters gradually turned their hostility toward black Americans of all ages living in the city, which contributed in five days, at least 119 people, including children, were killed, and another 2,000 were injured in the violence and riots.
---
Poland's message to the world: Putin wants not only Ukraine. "Russia will continue the war against Ukraine and will remain an aggressive country in relation to the states that it considers to be a zone of its influence," representatives of the Polish intelligence services said. statement Wednesday. After the current operational pause, "probably, the Kremlin will start another phase of the war," said the press secretary of the coordinating minister of special services of Poland and emphasized: "There are no signs that Russia's war against Ukraine will end soon. There are no signs that Russia wants to abandon its goal of destroying Ukraine in its current form."
"The strategic task of the Kremlin is to destroy or completely humiliate [NATO] alliance", Warsaw says, repeating one of several points recently formulated by the historian Ann Applebaum. "The goal of Russian operations remains to blur the Kremlin's responsibility for the attack on Ukraine, to distort the perception of the war, to hide Russian crimes and losses, as well as to destabilize Western countries that participate in helping Ukraine." This includes lifting sanctions on Moscow and ending military aid to Kiev.
The way forward, according to the nation invaded by Hitler and the Soviets in 1939, is to remain united as an alliance, and continue to arm and aid Ukraine at every available opportunity. "Only by maintaining unity and a joint assessment of the threats coming from the east will we be able to stop Russian aggression," the spokesman said, calling Russia's invasion of Ukraine "just a transit stop" for Putin and Kremlin officials. More about this post, here.
The British military largely agrees, and says In its latest update on Ukraine, it says that "Russia continues to seek to undermine the legitimacy of the Ukrainian state and consolidate its own rule and administrative control over the occupied parts of Ukraine. Recently, this included an initiative on the twinning of Russian and Ukrainian cities and regions for the development of post-conflict administration and a decree that makes it easier for Ukrainians to obtain Russian citizenship." marked with a flag in Monday's bulletin.
The heads of the defense ministries of the Netherlands and Australia are visiting the Pentagon today. Kaisa Olongren from Amsterdam was the first to come out at about 10:30am ET, followed by Richard Marles from Canberra closer to 1:30pm.
Today at 1:30 PM ET: Four State Department officials discuss the future of US diplomacy in the context of arming Ukraine against Russia. The Center for Strategic and International Studies is hosting this event, which you can stream live after registering. Details here.
Additional literature:
Today in Washington: The Pentagon's top civilian representative for the Middle East, Dana Strohl, visits the Middle East Institute to discuss ISIS detention sites in al-Hol, Syria. It is scheduled for 2:45 p.m.; background and registration, here.
Three senior Navy officials begin shortly thereafter plan to discuss the 100-year history of the U.S. aircraft carrier and what might be next for naval aviation at an event hosted by the Center for Strategic and International Studies, just a few blocks down the street from MEI. Registration and live streaming, here.
And at 15:15 a review of the war with ISIS with Wall Street JournalMichael Gordon, who recently released a book titled "Degradation and Destruction: The Inside Story of the War Against the Islamic State, From Barack Obama to Donald Trump." Gordon is speaking today at the Foundation for the Defense of Democracies in the District of Columbia. He will be joined by former ISIS military commander, US Army Lt. Gen. Sean McFarland and others. Details and live streaming, here.
And on the mountain: Listening on the topic "Protecting Servicemembers and Veterans from Financial Fraud and Fraud", conducted by lawmakers from the National Security Subcommittee of the House Oversight and Reforms Committee. It starts at 2pm ET; details and live stream, here.
And finally today: Learn more about how Israel's new Iron Beam laser air defense system works, thanks this is a five minute video the interpreter from Art Wall Street Journalpublished on Wednesday.
Why remember it? POTUS46 scheduled an Iron Beam demonstration during his visit to Israel today, according to previous reports from the White House. On Thursday, President Biden plans to visit current and former Israeli Prime Ministers Yair Lapid and Benjamin Netanyahu, as well as President Isaac Hertz. He then travels to the West Bank before flying to Saudi Arabia on Friday. Our colleague Jacqueline Feldscher has been tracking the president's travels this week, so follow her on Twitter, here.


https://www.defenseone.com/threats/2022/07/the-d-brief-july-13-2022/374185/ Today's D Brief: "forced deportations" in Russia; approval of North Korea; warning to Poland; Israeli new lasers; And a little more.