Defence
These are the most popular bases to which new soldiers voluntarily apply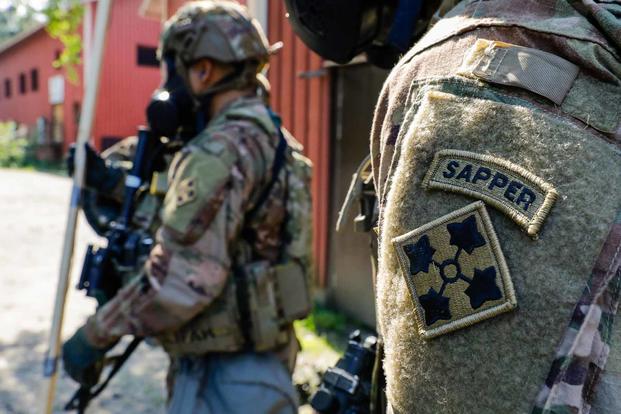 About 6,000 new soldiers recruited this year have chosen their first duty station as part of the relatively new Army efforts to give young soldiers more flexibility as the service tries to make enlistment as attractive as possible among historic recruitment is fighting
By far the most popular duty station is Alaska, home to the recently revamped 11th Airborne Division, which has recruited 825 new soldiers. Fort PolkLouisiana, there were 83 soldiers who volunteered to serve there, the fewest of the seven initial deployment options established by the Army in February.
Since February, the service has gradually expanded the number of service locations from which recruits can choose. The Army now offers 32 options, virtually all major bases. Recent additions in August include bases in Virginia, Maryland and Georgia.
Read more: Hundreds apply for Florida's Veterans to Teachers pipeline amid acute shortage in state
In July, the Army added some of its major combat installations, including Fort BraggNorth Carolina; Fort Campbell, Kentucky; and Vicenza, Italy – effectively guaranteeing that a recruit can be a paratrooper or serve in the prestigious 101st Airborne Assault Division, which can be a strong recruiting incentive.
The Army had set a goal of recruiting 60,000 new active-duty soldiers this year, falling 15,000 short of that goal. According to Secretary of the Army Christine Warmuth. In addition to allowing soldiers to choose where they are stationed, the service has boosted recruiting bonuses and launched a program in which recruits who would otherwise not meet weight standards can lose weight and become eligible for duty. It also allows other applicants who have failed the entrance exam to receive tutoring.
The sheer number of volunteers may not give the full picture of where the troops want to go. The assignment of a soldier to a particular base at their request ultimately depends on the availability of vacancies in the specialty. For example, there were only 11 different job options in Korea in July.
The requests for the original six spots from which the new recruits could choose were:
Alaska: 825
Fort CarsonColorado: 679
Fort HoodTexas: 657
Fort DrumNew York: 293
Fort RileyKansas: 202
Fort Polk, Louisiana: 83
Complete list of requests:
Alaska: 825
Fort Carson, Colorado: 679
Fort Campbell, Kentucky: 659
Fort Hood, Texas: 657
Europe: 546
Fort BlissTexas: 475
Fort LewisWashington: 475
Hawaii: 415
Fort StewartGeorgia: 392
Fort Drum, New York: 293
South Korea: 232
Fort Riley, Kansas: 202
Fort Polk, Louisiana: 83
Fort BenningGeorgia: 76
Fort IrwinCalifornia: 42
Fort SillOklahoma: 42
Fort MeadeMaryland: 30
Fort EustisVirginia: 15
Fort GordonGeorgia: 15
Fort historyVirginia: 10
Fort BelvoirVirginia: 8
Fort Bragg, North Carolina: 8
Lackland Air Force BaseTexas: 5
Fort RuckerAlabama: 5
Fort DetrickMaryland: 3
Fort HuachucaArizona: 2
Fort KnoxKentucky: 1
Fort LeeVirginia: 1
Fort Sam HoustonTexas: 1
— Steve Beynon can be contacted at Steve.Beynon@military.com. Follow him on Twitter @StevenBeynon.
On the topic: Given the choice, many new soldiers choose "tough" Alaska as their first duty station
© Copyright 2022 Military.com. All rights reserved. This material may not be published, broadcast, copied or distributed.
https://www.military.com/daily-news/2022/09/23/these-are-most-popular-bases-new-soldiers-are-volunteering.html These are the most popular bases to which new soldiers voluntarily apply