Aviation
The court ruling ends Qantas' dispute over fees with Perth airport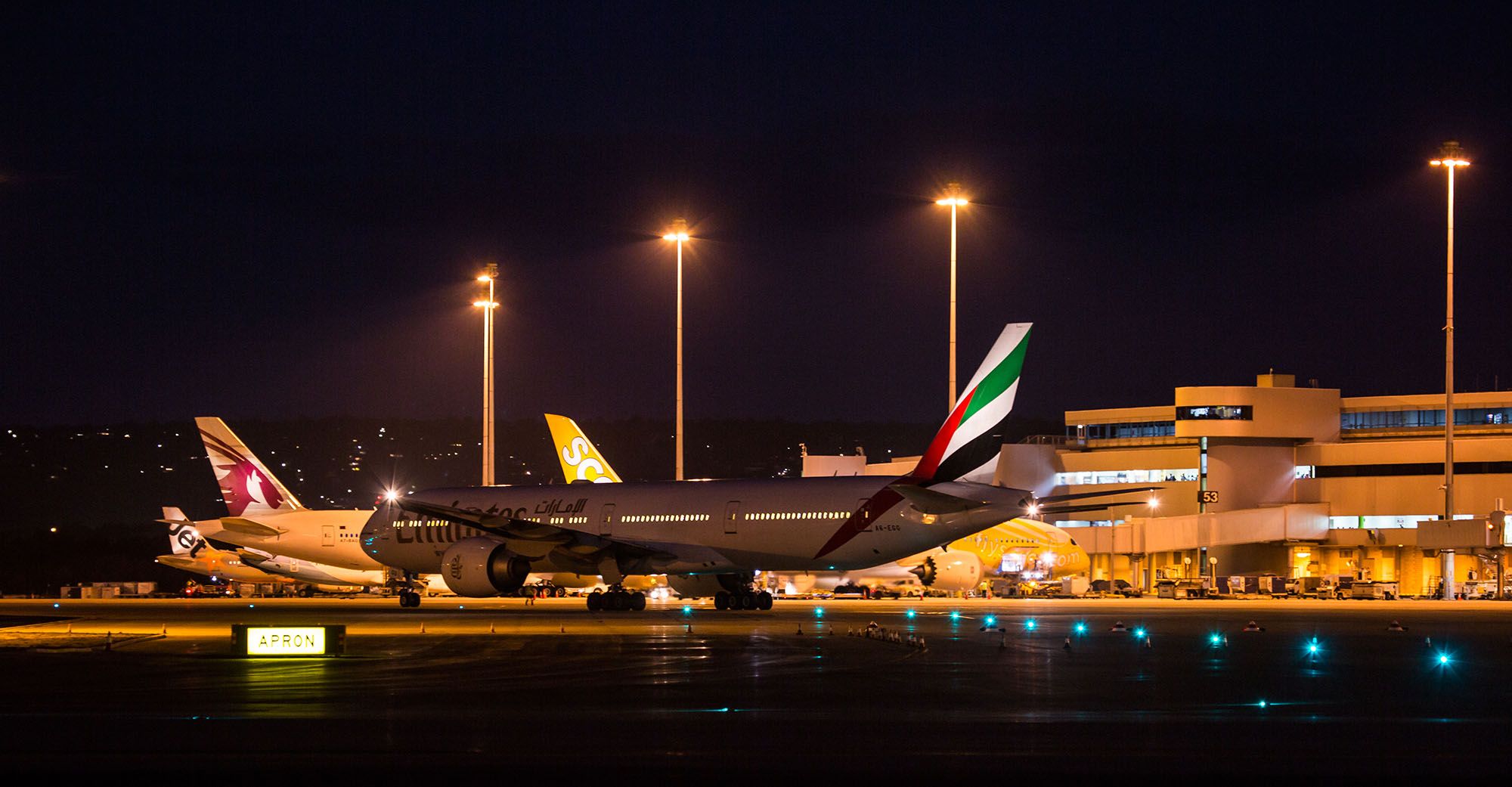 A long-running dispute between Qantas and Perth Airport over air navigation charges ended on Friday when the Supreme Court of Western Australia imposed new charges on passengers. Both sides welcomed the final decision. However, the airport seems to have gotten the best result, while Qantas warns of potentially higher fares to and from Perth.
The long-running dispute over fees is over
The dispute began in 2018, when the current agreement on air navigation charges at Perth Airport expired, and Qantas refused to sign a new long-term contract. 25 other airlines operating in Perth have signed a new deal. Perth Airport said in court that Qantas had charged 11 million Australian dollars in unpaid air navigation fees. Qantas says the airport wanted to raise the price by 40%.
"We obviously couldn't agree with that," said on Friday Qantas Group CFO Vanessa Hudson. "After minor negotiations, the airport sent us to court for underpayment instead of accepting our offer of an independent arbitrator. "
But Ms Hudson said the court's decision on Friday was positive because it supports the building block model, which is the basis for pricing. However, it also sets the return on investment that the airline considers too high for a low-risk monopoly infrastructure asset, such as Perth Airport.
"Excess profits from monopolies usually lead to excessive investment to make a profit that customers end up paying for," – warned the CFO.
Perth Airport (pictured) says all carriers except Qantas have accepted a new long-term fee deal. Photo: Perth Airport
The solution supports the standard of airline building blocks
In the end, Judge Rene Le Mier on Friday went the middle way. Qantas will pay a little more than it would like to fly in and out of Perth, and the airport will get a little less than demanded.
The industry standard "building block model" of pricing monopoly airports means that fees should be based on the cost of providing the service. But Judge Le Mier also provided a figure of 9.6% as the allowable return on these investments (weighted average cost of capital). Qantas says it is above the norm at other comparable monopoly airports in Australia and abroad.
"It is estimated that the return on investment at Perth Airport of almost 10% may ultimately put significant pressure on tariff increases," the airline said.
Perth Airport says it looks forward to resolving outstanding payments and working friendly with Qantas in the future. The airport estimates that Qantas will now pay more than A $ 9 million to offset the short payments it made to Perth airport from July to mid-December 2018.
"We are pleased to have received the verdict, and the result has recognized the fairness of the open and transparent advisory manner in which Perth Airport negotiates prices with our airline partners." said Perth Airport CEO Kevin Brown.
"We have already informed Qantas of our readiness to work on the return of the Perth – London service, the new Perth – Rome service and additional routes such as Johannesburg and India."
Perth Airport is usually the starting point for the continuous transport of Qantas QF9 to London. Photo: Qantas
Perth Airport says it hopes to work with Qantas in the future
The verdict on Friday came after a trial last year, during which, according to Australian newspaper, accusations of excess value on both sides were aired. Qantas has accused Perth Airport of charging a fee for Christmas decorations at the terminal and general corporate marketing costs. The airport has objected that Qantas charged passengers $ 17.28 in airport fees in 2018, but transferred only $ 10.61.
Qantas also says Perth Airport has not yet paid for the purchase of Terminal 4 in 2019, which cost the airline more than A $ 150 million.
Statements from Qantas and Perth Airport after the decision on Friday expressed readiness to make a decision and move forward. Qantas seems happy to write a check and continue it. Perth Airport just wants to rebuild its business after a hot two years.
"Perth Airport welcomes the decision and looks forward to working with Qantas as we rebuild the sector," Added Mr. Brown.
What is the shortest runway on which a Boeing 747 can land?
Jumbo jets require a lot of space – but let's consider the minimum required for landing, and what factors affect …
Read on
About the Author
https://simpleflying.com/qantas-perth-airport-aeronautical-fees-dispute-ends/ The court ruling ends Qantas' dispute over fees with Perth airport