Aviation
The Condor A330neo is being prepared for delivery next month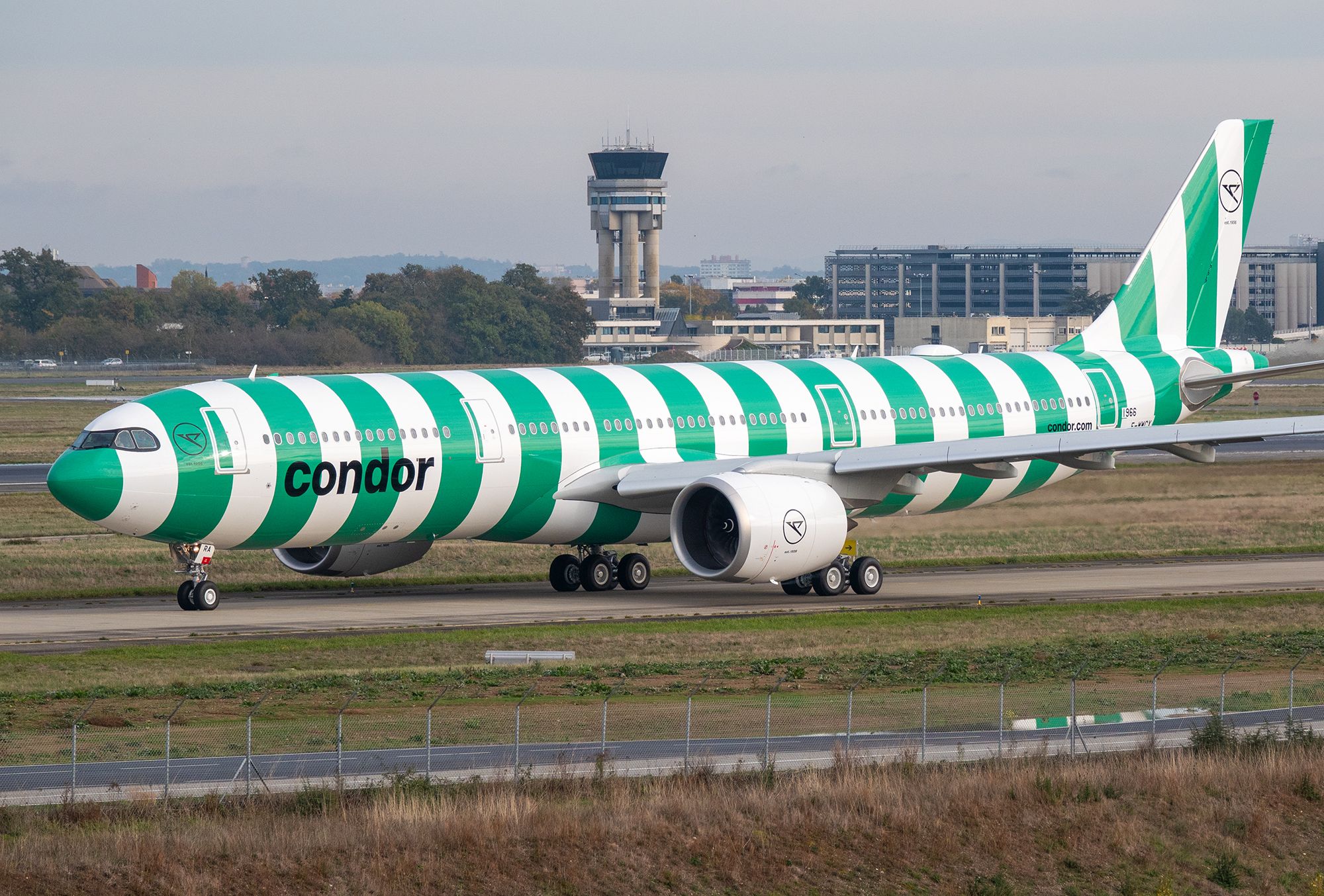 German carrier Condor is getting close to getting his first brand new one Airbus A330-900. The aircraft to be acquired by the airline, currently registered F-WWCX, has been spotted over the past few days in airbusHeadquartered in Toulouse, it is almost ready for delivery and the start of a new era for Condor.
A new plane is coming
Condor and Airbus announced last year that the German carrier had chosen Airbus A330neo to update the fleet of long-haul routes, planning to introduce 16 aircraft of this new type. Condor has signed an agreement with the European equipment manufacturer to purchase seven wide-body vehicles and intends to lease another nine.
The first of these 16 aircraft is close to being delivered by Condor. According to AIB Family Flights, the brand new A330neo Condor, registration F-WWCX, has been seen performing engine runs, taxi checks and rejected take-offs in Toulouse over the past couple of days. Although this aircraft has not yet made its first flight, the delivery date is expected to be before the end of the year.
According to aeroTELEGRAPH, Condor expects to receive at least two Airbus A330neos by the end of the year. Both lines will have a livery consisting of green and white stripes and have been wearing this livery since last April when the German tourist carrier unveiled its new image, seeks to go beyond the former era of Thomas Cook.
Airbus A330-900 order from Condor
According to ch-aviation, the German airline is currently awaiting delivery of 57 new aircraft. Condor will not only receive the new Airbus A330-900s, but the airline also has an outstanding order for 13 new Airbus A320neos and 28 Airbus A321neos. This latest order was announced in July 2022 when Condor's supervisory board decided to order a total of 41 A32Xneo series aircraft. These narrow-body aircraft will successively replace Condor's existing short- and medium-haul fleet of A320s and Boeing 757s. Delivery is scheduled for spring 2024.
Meanwhile, the Condor widebody order was announced in 2021. The airline will operate the A330neo on its international network of long-haul routes to the Americas, Africa, the Caribbean and Asia.
These wide-bodied machines will have the new Condor cabin and will be able to accommodate 310 passengers in three classes of traffic. Condor's Airbus A330neos business class cabins will have 30 seats arranged in a 1-2-1 layout. There are 64 premium economy class seats and 216 economy class seats in the back. Both cabins will feature a 2-4-2 layout, which is unusual anywhere in the world.
Launch customer
Once Condor receives its first Airbus A330-900, it will be the first customer of this model in Germany. Last year, Condor CEO Ralf Techkentrup said that at the maximum efficiency of the aircraft (fuel consumption is only 2.1 liters per passenger per 100 kilometers) Condor "As the leader in Germany and as the most popular leisure airline, we will continue to interweave the themes of sustainability and leisure."
Currently, 86 Airbus A330neos have been delivered to ten airlines worldwide. The main operators of this type are Delta Air Lines and TAP Air Portugal with 19 aircraft each.
Are you excited to try the new Airbus A330-900 Condor fleet? What do you think of the interior? Let us know in the comments below.
The source: AIB Family Flights, h-aviation, aerotelegraph.
https://simpleflying.com/condor-first-a330neo-what-we-know/ The Condor A330neo is being prepared for delivery next month