Aviation
The clean energy sector needs more young people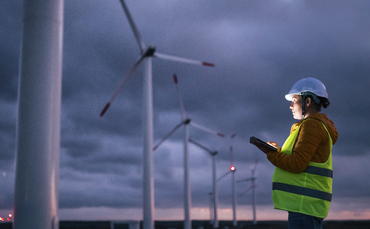 What do we need to create clean energy? Power for All's Powering Jobs Census has some answers
Thoughts about alternative approaches to world power have never been more important. In addition to the energy crisis caused by climate, power shortages caused by war, and blackouts caused by grid failures, we must not forget that the number of people living without access to electricity is733 million.Decentralized Renewable Energy (DRE) systems are playing a critical role in dramatically scaling up efforts to achieve universal and sustainable energy access by rapidly bringing renewable electricity to the 733 million people trapped in energy poverty. However, this requires a skilled, active workforce.
I believe the clean energy sector is one area where active solidarity between established energy leaders and the new workforce can have a huge impact on accelerating the transition to a sustainable energy future.
Estimates from ArtInternational Renewable Energy Agency (IRENA)estimate that 4.5 million off-grid renewable energy jobs could be created worldwide by 2030. Despite the enormous potential for growth and innovation, the clean energy sector will face a difficult timedeficittalent in the coming years because the rapid growth in demand for workers with renewable energy experience is not matched by the labor supply and it will take time to train people.
At the same time, youth unemployment is high in many developing countries. This year, the world's population is estimated to exceed eight billion, with the greatest growth concentrated in the poorest countries. Africa has the youngest population in the world, with 70 percent of sub-Saharan Africans under the age of 30. The DRE sector represents a way forward to provide rural and suburban youth with meaningful, stable employment and a career path.
By giving young people the opportunity, education and training to fully participate in politics and society, which is critical to economic growth and stability, we can solve two problems at once.
"Barriers to entry include a lack of access to the skills training programs, mentoring networks and entry-level project experience needed to enter these careers," said Helen Watts, senior director of global partnerships at Student Energy, a global youth organization , which is dedicated to empowering people's youth to accelerate the transition to sustainable energy.
As the DRE sector matures, the demand for a skilled workforce will grow exponentially as more complex installations require higher skills. According to a recent DRE Power for All employment study, "Jobs Census 2022: Energy Access Workforce," as the sector matures, more skilled workers are required. The report defines skilled workers as executive, managerial and professional positions, including the CEO, any C-level executive, and technical jobs such as installers or engineers. In India, 71 percent of DRE jobs and 25 percent in Ethiopia are considered skilled, both countries in the relatively nascent DRE sector.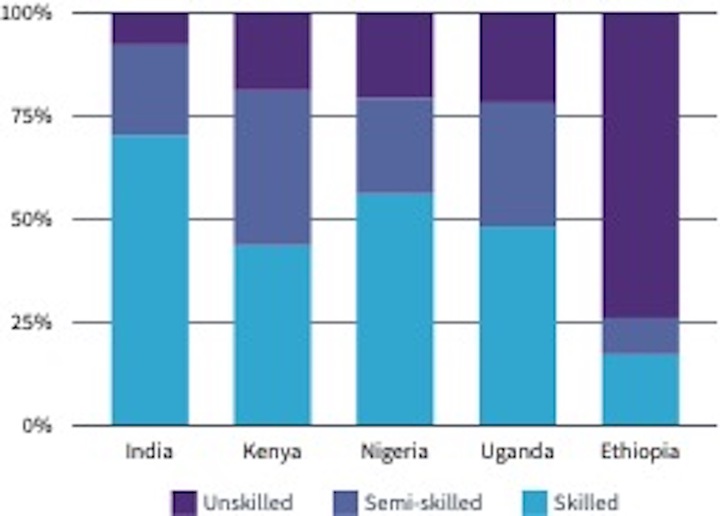 "There are thousands of young people around the world who are passionate about a just energy transition and have the potential to become leaders in the clean energy sector," said Sustainable Energy for All youth expert Akil Callender. "However, available programs do not respond quickly enough, or training opportunities do not always translate into jobs."
Access to the energy workforce
Recognizing the importance of human capital to the diffusion of DRE technology and the realization of the potential of both countries and communities, Power for All, a campaign to end energy poverty through accelerated deployment of decentralized renewable energy (DRE), launched a coordinated global effort to develop a human capital pipeline for DRE to meet the needs of this rapidly growing sector.
Central to this effort is reliable, accessible, and statistically significant data that can help funders, employers, and policymakers ensure the growth of talent needed to grow the DRE sector. To fill this knowledge gap, Power For All expands ourJob Censuswith a campaign to raise awareness and mobilize support for decentralized renewable energy sources. We hope that this will act as an engine for job creation. The study focused on five countries: Ethiopia; India; Kenya; Nigeria; and Uganda.
Census data shows the resilience of the sector despite the global pandemic. Structural barriers (shortage of foreign exchange, conflicts, etc.) hinder employment growth in countries such as Uganda and Ethiopia, but the DRE is recovering faster than the economy as a whole.
Many DRE companies surveyed for the Powering Jobs Census cited critical skills gaps as a major barrier to growth, recommending they be addressed through upskilling, including education in sales, installation and after-sales service. The companies and experts interviewed identified a lack of financial resources and standardized training programs as additional challenges to the widening skills gap.
The report shows that women's participation in the DRE sector has improved in all target countries except India. Specifically, female participation almost doubled in Kenya and increased by 10 percent in Nigeria. But in India, there is a 9 percent reduction, which is mainly caused by the pandemic. In other promising findings, the gender wage gap is smaller than the national wage gap in all target countries except Ethiopia.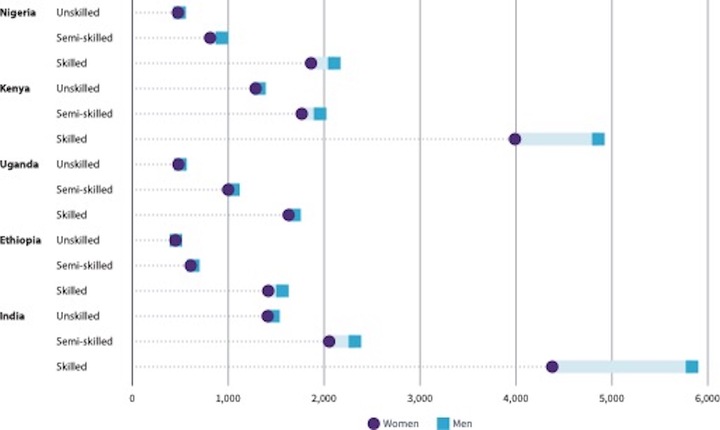 The benefits of DRE are significant. The Powering Jobs census shows that it has a significant impact on emerging economies. DRE is estimated to create up to half a million jobs in Africa alone by 2030. This is in addition to the wider economic and social benefits of autonomous electrification.
A just transition will look different for all economies, but job creation may be one common denominator. Upskilling and upskilling the clean energy workforce is critical for the DRE market to realize its full potential to end energy poverty and provide secure, meaningful work. To continue to reap the benefits, educational institutions, TVET companies, DRE companies, and non-profit organizations must collaborate to develop skills training modules, standardized curricula, and a workforce pipeline to allow more young people to enter the space. clean energy.
This article first appeared on GreenBiz.com.
https://www.businessgreen.com/feature/4060788/clean-energy-sector-people The clean energy sector needs more young people