Aviation
The CEO of RwandAir has confirmed the order for two new aircraft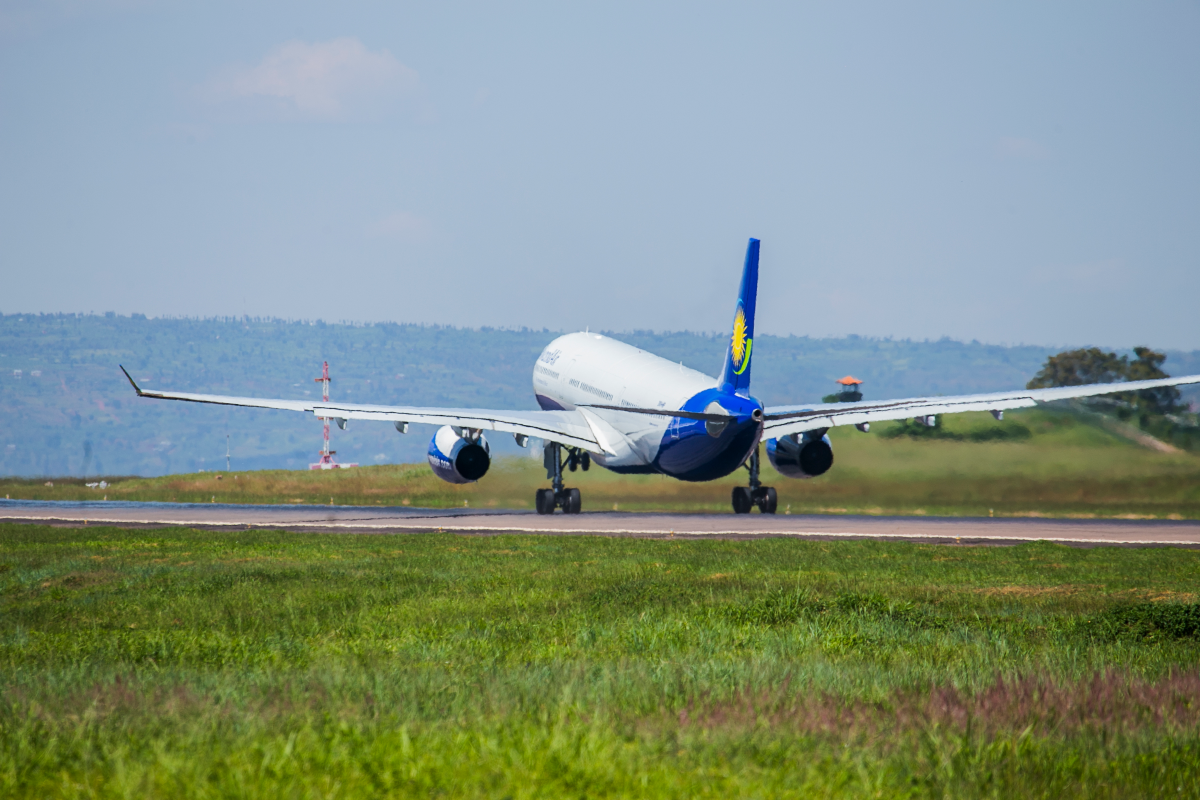 RwandAir, based in Kigali, is growing again. Rwanda media reports that the airline has ordered two new aircraft, increasing its fleet from 12 t0 to 14 aircraft. Although the details of this order are covered, the order helps close the gloomy chapter in RwandAir, as a result of which the airline canceled orders for Airbus A330neos and Boeing 737 MAX.
The airline boss confirms the order but does not provide details otherwise
Speaking to Rwanda New time, RwandAir CEO Yvonne Manzi Makola said two new planes had been ordered. However, the CEO of RwandAir did not say what type of aircraft she ordered, and did not specify where they were coming from. "We are trying to buy a new fleet … we have already ordered two planes"- said Makola.
However, in the same message, citing an unnamed source, it is assumed that the ordered aircraft may arrive by mid-year. "Maybe in early June or even before"Rwanda is hosting the Commonwealth Heads of Government Meeting (CHOGM) in the second half of this month, and while you can safely assume that even the smallest head of government is too valuable to advertise, the event will be a highlight of Rwanda and her flagship.The same source says that before that the planes must be on the ground in Kigali.
Rwandair is starting to grow again after it reportedly ordered two new aircraft. Photo: Rwandair
The new order comes 18 months after RwandAir canceled a previous order for the aircraft
Last July, Yvonne Manzi Makola suggested that RwandAir wants to start growing again after a difficult 18 months. "We are looking to increase [the fleet]. As I mentioned, our focus is on surviving this whole mess. So we leave it as it is now, but in the coming years we will expand. " The airline boss told CAPA Live.
It seems like seven months RwandAir moved from preservation to expansion. Eighteen months ago due to a six-month pandemic COVID-19 RwandAir canceled an order for two Airbus A330neos and two 737 MAX. The A330 came from Air Lease and the MAX from SMBC Aviation Capital.
For a major airline, the cancellation of an order for four aircraft would be barely registered. But for RwandAir, these four aircraft would significantly change the overall fleet and capabilities of the airline. A dozen RwandAir aircraft consist of a pair of Dash 8-400s and ten aircraft, including two CRJ-900s, an Airbus A330-200 and 300 each, a pair of Boeing 737-700s and four 737-800s.
A new order for the aircraft appears about 18 months after the cancellation of the order for four aircraft. Photo: Rwandair
Changes in strategy at RwandAir
Prior to the pandemic, RwandAir had ambitions to expand and become a major African airline. RwandAir looked to expand both pan-African and long-distance networks – these new aircraft were part of that strategy. COVID-19 has hampered these expansion plans. But after some dark days, RwandAir is clearly on the rebound.
As of December 2021, RwandAir has served two domestic and 26 international destinations in 21 countries. According to Cirium, the airline operated 1,107 flights, with 118,081 seats available this month. That same month, RwandAir launched a code-share agreement with Qatar Airways, replacing Qatar on the Kigali-Doha route, and opened up a lot of connectivity on Qatar Airways flights outside their hub in the Persian Gulf. In February 2020, Qatar Airways acquired a 49% stake in RwandAir.
Much has changed since RwandAir canceled the order for these four aircraft, not least the deal with Qatar Airways, which will significantly affect RwandAir's long-range strategy. Although with order details recent events have obvious implications for the type of aircraft ordered and where RwandAir plans to fly in the future. As the airline provides more information on the new order, a clearer picture of RwandA + ir's medium-term strategy will emerge.
Which airlines offer flight fear courses?
Fear of flying can deter many from exploring the world, airlines want to change that.
Read on
About the Author
https://simpleflying.com/rwandair-new-aircraft-order/ The CEO of RwandAir has confirmed the order for two new aircraft