Biotechnology
Telix Pharmaceuticals reports positive data for glioblastoma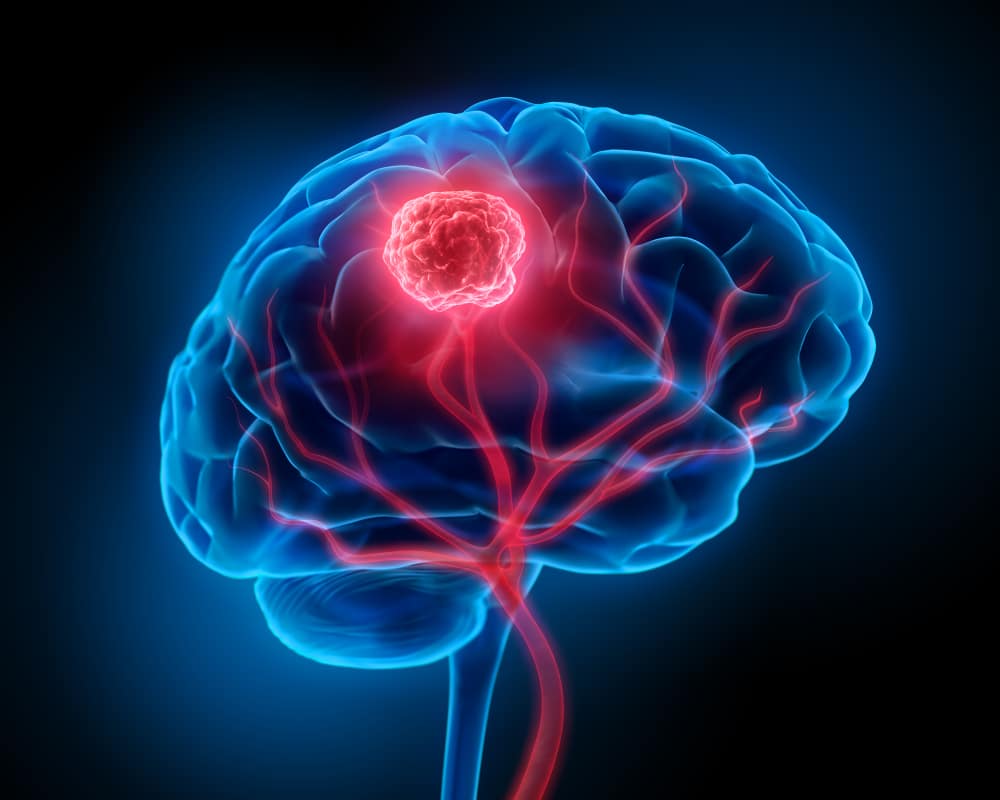 Australian company Telix Pharmaceuticals Ltd has published the final results of a phase 1/2 study of therapy for relapsed glioblastoma multiforme (GBM).
Therapy, TLX101 (4-L-[ 131I] iodo-phenylalanine or 131I-IPA), which is administered together with external beam radiation therapy (EBRT), and the primary objective was to assess and verify the safety and tolerability profile of intravenous therapy in a trial called IPAX-1.
Secondary objectives were to determine the optimal dosage, biodistribution, and tumor uptake of radiation, and to pre-evaluate efficacy by clinical and imaging assessment of tumor response.
The main task
Final data up to the end of the post-study observation period confirm that the study met its primary objective by demonstrating the safety and tolerability profile of TLX101 in the tested dose range.
The study also provided encouraging preliminary efficacy data for further evaluation, demonstrating a median overall survival (OS) of 13 months from treatment initiation in the recurrent setting, or 23 months from initial diagnosis.
Provided GBM has a median survival from initial diagnosis of 12-15 months, the overall trend of improved survival seen in this patient population, the company said, clearly warrants further evaluation in a larger patient population.
Further investigation
Colin Hayward, Chief Medical Officer Telex said: "We are delighted to announce the final result which will be submitted for publication. We can reconfirm that TLX101 has demonstrated a safety and tolerability profile and encouraging early efficacy data. The median overall survival of 13 months from initial treatment in the second-line re-treatment regimen supports further studies and dose escalation of TLX101 in patients with GBM.
"Due to the aggressive nature of this cancer and the limited treatment options, we are very interested in the follow-up study that Telix is ​​currently conducting in newly diagnosed patients as first-line therapy in combination with standard treatment. treatment. In parallel, we will continue to study TLX101 on a periodic basis."
Recurrent GBM is a highly aggressive, rapidly progressive cancer for which there are few effective treatment options. TLX101 is a systemic targeted radiation therapy that targets the L-type amino acid transporter 1 (LAT-1), which is commonly overexpressed in GBM. TLX101 has been designated as an orphan drug in the US and Europe.
Summary of IPAX-1 results
Ten patients were enrolled, nine of whom received a full study treatment dose of ~2 GBq (2,000 MBq) of TLX101 either as a single administration or as one of two triple fractionation regimens. The results showed that all dosing regimens in combination with EBRT were well tolerated.
Dosimetric analysis shows that radiation exposure to key organs is within acceptable safety limits.
The most common treatment-related adverse events (TEAEs) were decreased lymphocyte count, fatigue, headache, and hiccups, which occurred in three patients (30%), followed by decreased platelet count, diarrhea, brain edema (edema) and insomnia, which occurred in two patients (20%).
Therapy is well tolerated
With the exception of cerebral edema, a typical side effect of brain radiation, adverse events were of low grade, showed no trends or patterns, and were clinically manageable, with a significant proportion considered unrelated to therapy. The therapy was generally well tolerated by patients.
Overall survival (OS) was a median of 13 months from initiation of therapy for disease recurrence.
Of the nine patients who received conventional imaging, four (44%) had stable disease at day 135 and two (22%) at day 180, as determined by longitudinal imaging.
Two patients remain alive at the time of the study report.
Got sick
Josef Pichler, principal investigator in the IPAX-1 trial, said: "Given that the median survival for GBM from initial diagnosis is 12-15 months, the potential benefit demonstrated in relapsed patients in the second-line setting is encouraging.
"We are very motivated to continue the study of TLX101 in a larger patient population in the planned phase II study IPAX-L (Linz) conducted at Kepler University Hospital, with the aim of collecting additional data on the safety and efficacy of TLX101 in combination with EBRT. in patients with recurrent glioblastoma".
Telix is ​​a biopharmaceutical company specializing in the development and commercialization of molecularly directed radiation (MTR) diagnostic and therapeutic products. Telix is ​​headquartered in Melbourne, Australia with international operations in Belgium, Japan, Switzerland and the USA
https://www.labiotech.eu/trends-news/telix-pharmaceuticals-reports-positive-data-for-glioblastoma/ Telix Pharmaceuticals reports positive data for glioblastoma