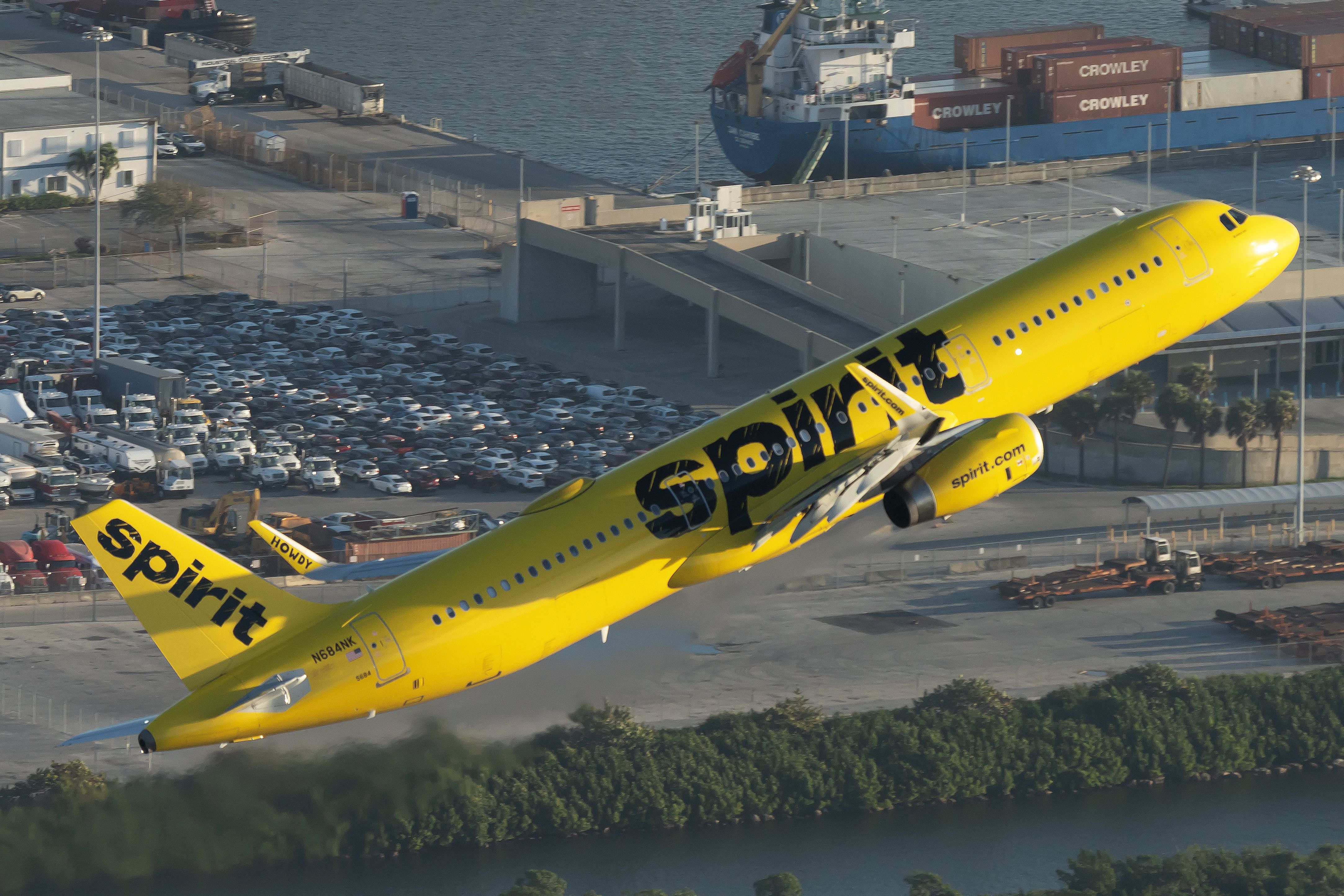 A Spirit Airlines Airbus A321 suffered mechanical failure shortly after departure on Friday, September 30. The aircraft with the registration number N662NK carried the flight number NK-2077 the incident happened. The plane took off from runway 15R Baltimore/Washington Thurgood Marshall International Airport (BWI); upon gaining altitude, the crew reported problems with the second engine, which is located under the right wing of the aircraft. The problem was first noticed when the plane was climbing past 3,000 feet.
After discovering the problem, the flight crew abandoned the flight plan Orlando International Airport (MCO) and declared a state of emergency. Pilots report that the engine failed, forcing them to shut it down and return to BWI on one engine. ATC halted all departures to make room for the distressed aircraft before directing the Airbus to approach Runway 10. The aircraft landed safely on Runway 10 approximately fifteen minutes after takeoff.
Mechanical failure
Once on the ground, the crew was able to taxi the plane from the runway to the apron. After arriving at the terminal, the plane was disembarked. All 218 souls on board, including passengers and crew, were safe and recovered. The plane remains on the ramp at BWI while it undergoes repairs. The airline said the cause of the delay was a mechanical fault. No specific details of the failure have been reported.
Passengers on board the plane reported hearing engine sputtering and seeing sparks and flames coming from the right engine. A spotter on the plane captured video of the event, which shows the plane's right engine emitting light.
The plane returned to land after losing one engine. Photo: FlightRadar24
No other aircraft were used to operate this flight later in the evening, forcing the airline to reroute passengers to their final destination on other aircraft. This action came after the airline apologized to all passengers on that flight and anyone else who may have been affected by the delay. This flight was canceled separately earlier this week when it was canceled on Thursday, September 29 due to MCO being closed due to Hurricane IAN.
A rare phenomenon
Although engine failures are relatively rare in aviation, they do happen. For this reason, pilots receive special training to fly twin-engined aircraft on only one engine. A little over a month ago Viva Aerobus Airbus A320similar to the A321 in this incident, suffered a mechanical failure in the right engine. Passengers reported hearing a loud explosion, followed by flames and sparks coming from the engine.
This incident also occurred shortly after takeoff. The plane's crew decided to return to Guadalajara's Miguel Hidalgo y Castillo (GDL) International Airport, from which they took off. The plane landed safely, there were no injuries. Both similar engine failures caused the pilots to take immediate action to ensure a safe landing.
What do you think about this case? Let us know in the comments below.
Source: Aviation Bulletin, Flight radar 24
https://simpleflying.com/spirit-airlines-airbus-a321-engine-shutdown/ Spirit Airlines Airbus A321 returns to Baltimore after engine failure