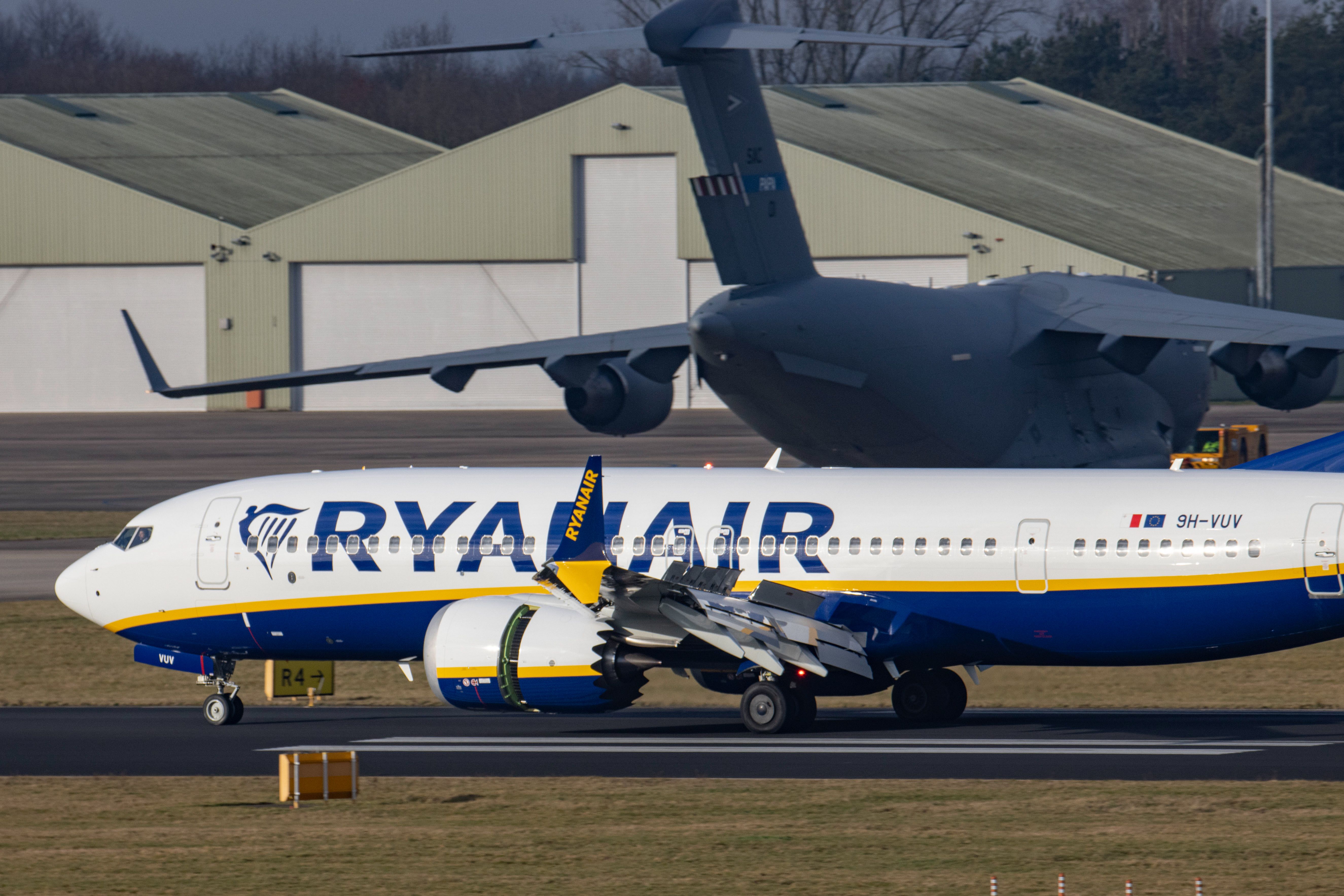 Over the last couple of years, Europe's leading low-cost carriers have entered into a healthy competition, trying to outdo each other in their achievements related to sustainable development. Most recently, Ryanair partnered with Amadeus to help business travelers reduce their carbon footprint, and Wizz was named CAPA's Sustainable Airline of the Year. Not to mention complex the net-zero strategy developed by easyJet. The latest developments are welcome Wizz and Ryanair, which both made new sustainability-related announcements on Wednesday.
Ryanair to invest in environmental and social projects with Citi
Ryanair has partnered with Citi to become the first European airline to invest in its new Sustainable Deposit Solution, which was launched earlier this year. This means that Ryanair can now invest excess money to support various stable financing projects in the Citi portfolio. These include a range of areas such as water conservation, renewable energy, and healthcare and education in emerging markets. Citi has committed to finance and facilitate $1 trillion in sustainable finance by 2030.
LCC Sustainability Director Thomas Fowler commented on the new partnership:
"Ryanair is proud to be a leader in sustainable aviation in Europe, which is further demonstrated by our partnership with Citi to invest in their new sustainable deposit solution. Not only will this help us manage our finances more sustainably, but it will also contribute to our overall sustainability agenda as we support multiple sustainability projects in the Citi portfolio, from water conservation to affordable housing and beyond."
Wizz takes part in the first General Assembly of the Zero Emission Alliance
Meanwhile, Hungarian Wizz Air joined them European Commission Alliance for Zero Emission Aviation (AZEA) and took part in the first General Assembly of the Alliance organized EUROCONTROL on Monday, November 14. The first members of AZEA were announced at the end of September this year, and the list includes OEMs such as Airbus and Rolls-Royce, as well as airlines such as easyJet, startups including an eVTOL manufacturer Lilyand a developer of the hydrogen-electric powertrain ZeroAvia. Airports are represented by, among others, Turin Airport, Dublin Airport Authority and Swedavia.
The purpose of the alliance, in case its name does not give it away, is to further develop zero-emission flights and prepare the aviation infrastructure for electric and hydrogen aircraft in Europe. Wizz will specifically share information with other participants on the expected challenges and solutions for operating zero-emission aircraft from the perspective of an ultra-low-cost carrier.
Johan Eidhagen, Head of Human Resources and Head of ESG at Wizz Air, said:
"We are delighted to have joined AZEA and look forward to working with its members to collaborate on the ongoing research and development required to operate hydrogen aircraft. It is critical that all stakeholders in the aviation ecosystem—from airlines and airports to regulators and fuel suppliers—coordinate their actions to ensure infrastructure is ready for large-scale deployment of this technology. At Wizz Air, we remain ambitious in our sustainability strategy and are committed to investing in cutting-edge technology, paving the way for more sustainable air travel. VThey are and will remain the most environmentally friendly option for flying."
Who do you think will "win" the sustainability race among European low-cost carriers and why? Click the blue button below to leave a comment and share your ideas.
IATA/ICAO code:

W6/WZZ

Airline type:

Ultra-cheap carrier

Year of foundation:

2003 year

General Director:

Joseph Varadi

country:

Hungary

IATA/ICAO code:

FR/RYR

Airline type:

Budget carrier

Hub(s):

Dublin Airport, London Stansted Airport, Milan Bergamo Airport

Year of foundation:

1985 year

Group of airlines:

Ryanair Group

General Director:

Eddie Wilson

country:

Ireland
https://simpleflying.com/ryanair-wizz-air-sustainable-aviation-agreements/ Ryanair and Wizz Air sign new agreements on sustainable aviation