Space
Russia has launched a cargo ship to the International Space Station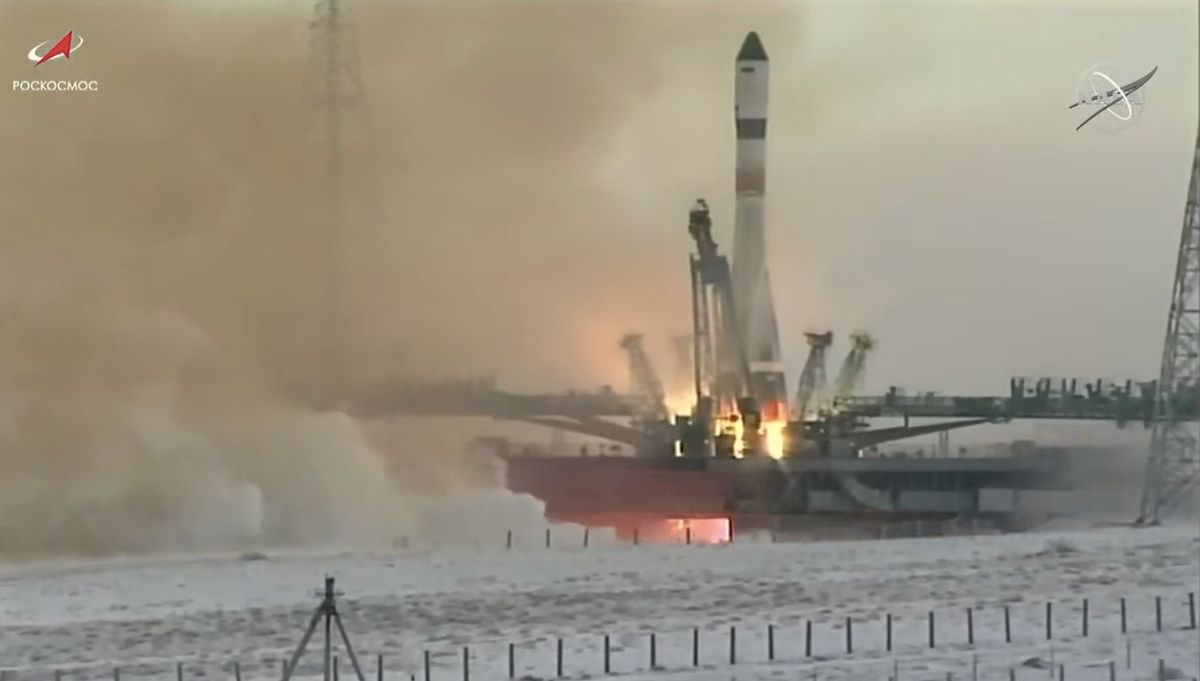 Russia's Progress 80 robotic cargo ship exploded on Monday (February 14th) with about 3 tons of materials and equipment to the orbital laboratory.
Russian Rocket Union launched "Progress 80" from the Baikonur Cosmodrome in Kazakhstan at 23:25 EST on Monday (04:25 GMT or 9:25 local time on Tuesday, February 15).
The cargo ship will orbit the Earth more than 30 times before arriving in International Space Station, a stage to be held on Thursday (February 17). NASA TV will broadcast a live broadcast of the arrival of the cargo ship starting on Thursday at 1:30 EST (06:30 GMT), and Progress is scheduled to connect with the Russian docking module Poisk at 2:06 am EST (08:06 GMT).
Related: How Progress Russia spacecraft work (infographics)
NASA said that Progress 80 will transport about three tons of food, fuel and materials to the International Space Station and that the date of departure of the cargo spacecraft from the orbital laboratory will be determined by the Russian Federal Space Agency Roscosmos later.
Roscosmos recently announced that it is planning cut Progress supplies for one orbit, a two-hour journey to the orbital laboratory. If early tests go into the plan, the implementation of this ultra-fast route is expected in 2023.
Beginning in 2018, many Progress spacecraft were able to reach the station in just two orbits or three hours. But the time of launch and arrival of a space station depends on many factors, such as the activities of other spacecraft docked to the space station.
"Progress" is the main spacecraft through which Russia delivers supplies to its crew on the International Space Station, after the work of previous versions of "Progress", which provided the previous stations, such as "Salyut-6" and "Mir". Progress was first developed in the 1970s under the non-existent Soviet Union.
Editor's note: This story was updated at 23:47 EST on February 14 with news of the successful launch of Progress 80.
Follow Elizabeth Howell on Twitter @howellspace. Follow us on Twitter @Spacedotcom or Facebook.


https://www.space.com/russia-progress-80-space-station-cargo-launch Russia has launched a cargo ship to the International Space Station