Aviation
Queenstown Airport is implementing a 10-year strategy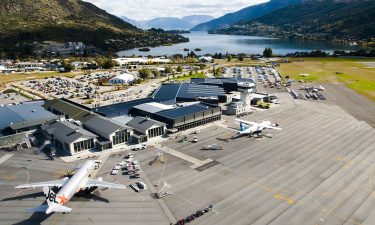 Queenstown Airport Corporation (QAC) is releasing its 10-year strategic plan. QAC chairman Adrienne Young-Cooper said: "Queenstown Airport (ZQN) and its associated company assets are majority owned by Queenstown Lakes District Council. As we develop our strategic direction for the next decade, we have reflected on the company's important role in contributing to Aotearoa New Zealand's air transport services and the well-being of local and regional communities now and in the future."
"We believe Queenstown Airport is well positioned to support the recovery of the local economy with excellent domestic and trans-Tasman links supporting business in the Southern Lakes region and connecting the local community to New Zealand and the world,"
"As we move towards recovery, it is time to think deeply about the future of aviation, its challenges and opportunities, and plan for an airport that will be ready for the future and will continue to contribute to the social and economic well-being of the area for a long time to come. term. Sharing our strategic direction with the communities of the region is an important milestone before we begin consultation on our draft masterplan with our key stakeholders, including the community,"
"QAC committed to developing this 10-year strategic plan in its FY22 Statement of Intent and taking Council feedback into account before finalizing the plan," Young-Cooper added.
QAC CEO Glenn Sowry commented: "The QAC team recently created a new vision and mission to align our aspirations for the future. Our mission is to proudly connect our home to New Zealand and the world. Our vision is to be an innovative airport that people love to travel through and the community is proud of.
"This vision and mission has served us well in developing our strategy. We took the opportunity to meet with a wide range of stakeholders on the airport campus and in the wider region. Our strategic plan has three pillars: sustainability, experience and community. Everything we achieve and the contribution we make are encapsulated in these pillars.
"We have carefully considered the information gathered during our interactions over the past year and have sought to strike the right balance between economic and social benefits for the region along with environmental priorities."
Sowry continued: "One of the key decisions we've made is to plan for moderate and sustainable growth and not look to expand to Queenstown Airport's existing noise limits."
"This marks a shift in our strategy and takes into account community feedback as well as our company's sustainability strategy. Advances of Art aircraft engineeringincluding Air New Zealand's introduction of A320 and A321 aircraft with NEO (New Engine Option) engines means that quieter aircraft are flying into ZQN, which is a positive development for the community and the potential to manage growth in the coming years within our noise limits." .
Cooper added: "Next year, as we prepare our long-term master plan and implement our decarbonisation roadmap, we have a collective opportunity and responsibility to plan for an airport for the future that serves the region well.
"The airport master plan is a comprehensive technical document that presents a long-term perspective. In the process, we will consult with communities in the region, as well as the Civil Aviation Authority (CAA), Airways, our scheduled and non-scheduled airline customers, our commercial tenants and the business community. We will also consider and satisfy the important ones security obligations, both aviation and seismic, and meet regulatory compliance obligations.
"The HOW The board and management team recognize the significant opportunity we have to shape the future of our airport in partnership with our shareholders and the people of the region to become an innovative airport that people love to travel through and the community is proud of."
https://www.internationalairportreview.com/news/179551/queenstown-airport-implements-10-year-strategy/ Queenstown Airport is implementing a 10-year strategy