Aviation
Qatar Airways increases the number of flights to London Heathrow to 7 daily flights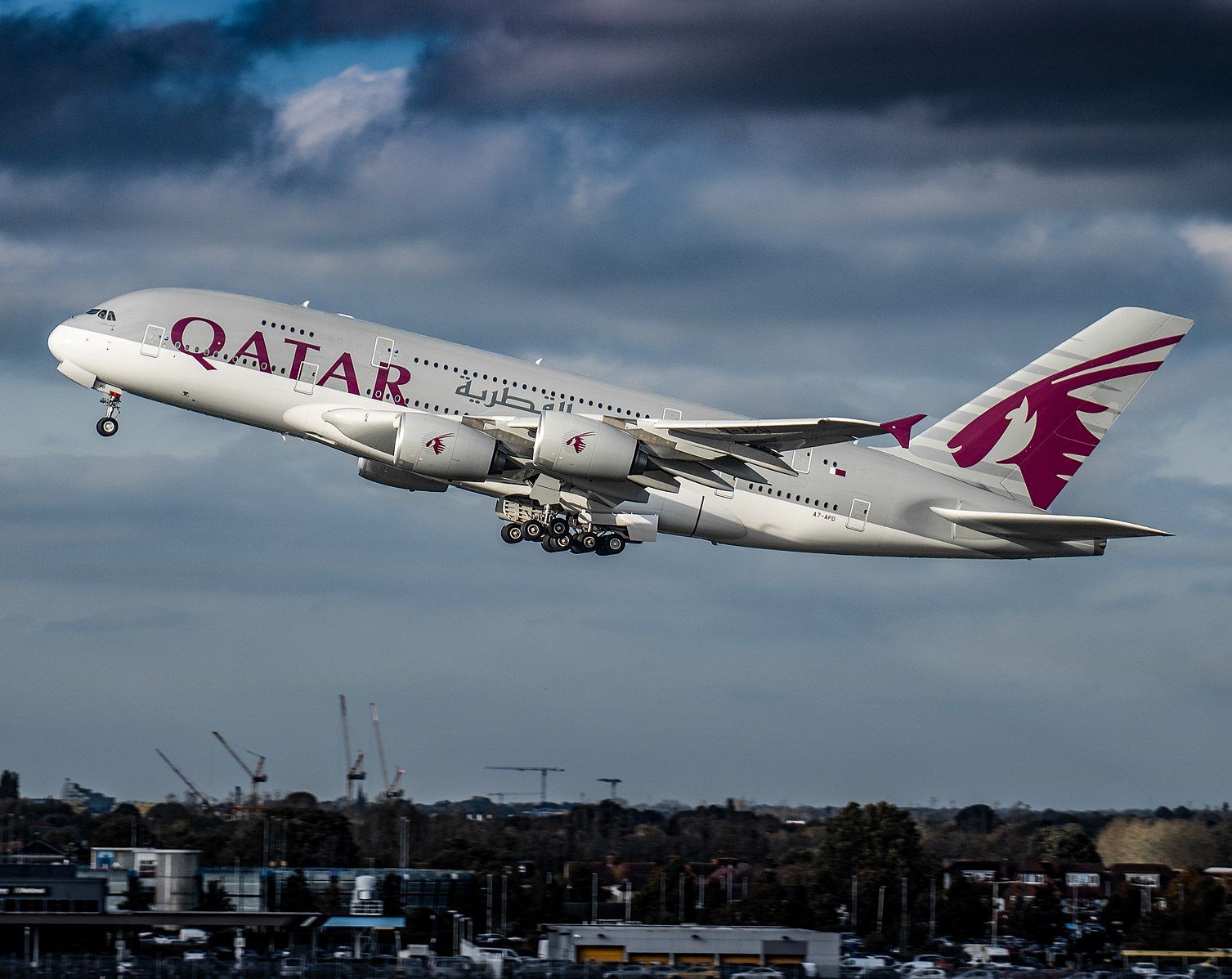 Not directly related to the World Cup, Qatar Airways increased in winter Doha to London Heathrow flights up to 7 times daily – the highest number in history. It appears that this is part of a closer relationship between the airline and British Airways, with more developments to come. And when London Gatwick is included, the pair has 9 times daily Doha-London flights, the highest to date.
Qatar Airways: 7 times a day to Heathrow
From 29 October, just before the start of the winter season, Qatar Airways will increase the number of Heathrow flights from 6 times daily to 7 times. Note that 7 times is not every day. Increased frequency will operate in both directions on Tuesdays, Thursdays and Sundays. It is currently unclear who he got the slots from.
Things get a little more complicated. currently, British Airways complements Qatar Airways 1 time a day from Heathrow. Between them, they have 7x daily. But on November 1, B. changes Doha to Gatwick, doubling Gatwick flights to 2 times a day. So Qatar Airways' expansion at Heathrow – a record – will effectively but not completely replace BA.
Qatar Airways itself has not previously operated more than 6 flights to Heathrow daily – until now. Photo: Getty Images.
Stay informed: Register for my weekly newsletter about new routes.
9 times a day to London
The following table highlights Qatar and Heathrow BA and Gatwick flights on randomly selected November 8. Note the matching times: two departures from Doha at 01:50 and two from Gatwick at 14:05. As well as other very similar times such as 08:05/08:35 and 14:15/14:55 from Heathrow. While this seems sub-optimal, it at least provides a much higher peak passenger/freight growth, increasing market share.
| Doha-London times | Flight number | Airplanes | London-Doha times | Flight number | Airplanes |
| --- | --- | --- | --- | --- | --- |
| 01:15-05:45 Gatwick | BA2032 | B777-200ER | 08:05-17:55 Heathrow | QR6 | B777-300ER |
| 01:50-06:20 Heathrow | QR9 | B777-300ER | 08:35-18:25 Heathrow | QR10 | A380 |
| 01:50-06:25 Heathrow | QR11 | A380 | 14:05-23:45 Gatwick | BA2033 | B777-200ER |
| 07:45-12:15 Heathrow | QR3 | A380 | 14:05-23:50 Gatwick | QR328 | B787-8 |
| 08:05-12:25 Gatwick | QR327 | B787-8 | 14:15-00:05+1 Heathrow | QR4 | A380 |
| 08:50-13:20 Heathrow | QR7 | B777-300ER | 14:55-00:45+1 Heathrow | QR8 | B777-300ER |
| 13:00-17:30 Heathrow | QR1 | B777-300ER | 18:55-04:45+1 Heathrow | QR12 | B777-300ER |
| 15:20-19:50 Heathrow | QR15 | B777-300ER | 20:30-06:20+1 Heathrow | QR2 | B777-300ER |
| 17:30-22:00 Heathrow | QR5 | B777-300ER | 21:20-07:10+1 Heathrow | QR16 | B777-300ER |
As of writing on September 23, these five Qatar Airways flights fly to/from London. Dedicated A7-ADB running QR3 with Qatari call sign Six Nine Lima. image:
Flightradar24
.
Where do London commuters go?
The UK CAA reveals that Qatar Airways and BA carried 1.6 million passengers between London and Doha in 2019. This included point-to-point passengers, those transiting through London, those traveling via Doha and those connecting the two cities.
Indeed, looking only at Qatar Airways, approximately 75% of passengers – almost eight in ten – transited in Doha to other destinations. Not surprisingly, the largest region was South Asia. It had more than 50% more passengers than the second largest region in Southeast Asia.
The B777-300ER remains vital to the airline's operations at Heathrow. Photo: Vincenzo Pace | Simple flight.
India: Top Country
At the country level, India was Qatar Airways' largest market to/from London. In 2019, the carrier oneworld had 13 Indian routes: Ahmedabad, Amritsar, Bengaluru, Chennai, Delhi, Goa, Hyderabad, Kochi, Kolkata, Kozhikode, Mumbai, Nagpur and Trivandrum. Everything remains to be maintained.
India's traffic is followed by Australia, Thailand, Pakistan, Nepal, Indonesia, Sri Lanka, Bangladesh, Malaysia and Singapore. The importance of visiting friends and relatives and the demand for leisure time are obvious. This kind of traffic is usually good for volume and filling planes, but less useful for crops.
The ten largest markets of the airport pair are shown below. Note the absence of India (the first being Heathrow-Amritsar in 16), a result of Qatar Airways' extensive operations in the country. While each Indian market was relatively small, the cumulative effect was significant.
Heathrow over Doha to/from Kathmandu
Heathrow-Colombo
Heathrow-Dhaka
Heathrow-Bangkok
Heathrow-Sydney
Heathrow-Singapore
Gatwick-Bangkok
Heathrow-Denpasar Bali
Heathrow-Kuala Lumpur
Heathrow-Lahore
Have you flown Qatar Airways to/from London? If so, please share your experience.
---
Thanks to Sean Moulton for the previous post.
https://simpleflying.com/qatar-airways-record-heathrow-flights/ Qatar Airways increases the number of flights to London Heathrow to 7 daily flights