Defence
Putin says Russia cannot ignore NATO nuclear capability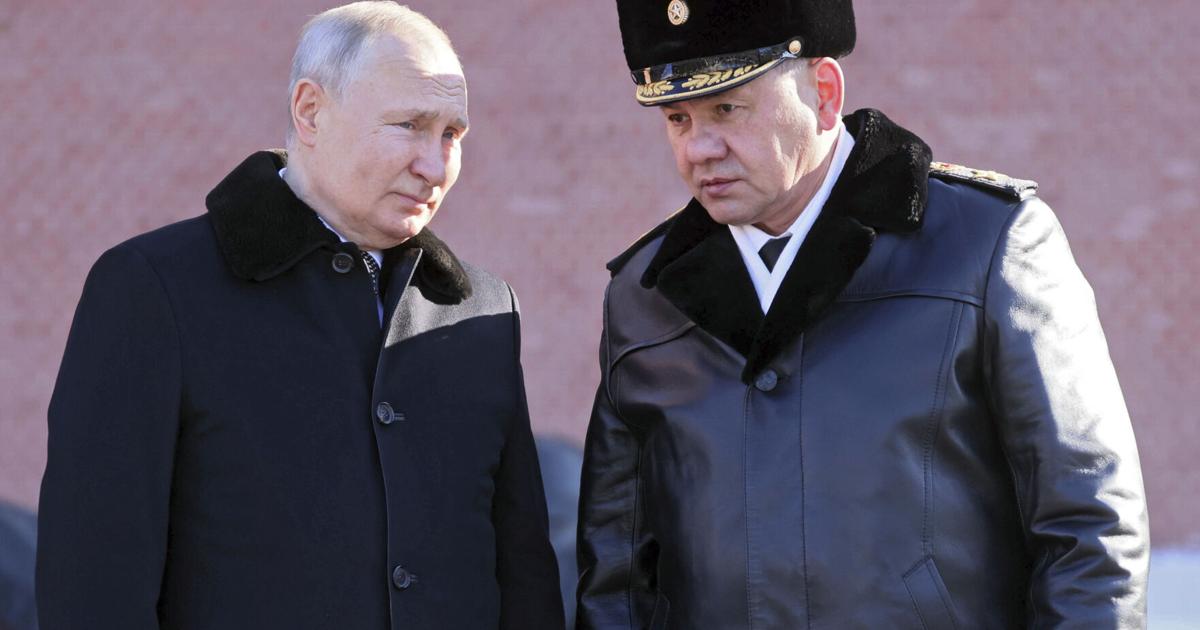 Russian President Vladimir Putin indicated in an interview set to be broadcast Sunday that Russia suspended its participation in the New START treaty not only because of U.S. nuclear capabilities but those of other NATO countries.
As he has done repeatedly during the Ukraine war, Putin also claimed in excerpts carried by Russian news agencies that Russia faces an existential threat because, in his view, NATO members are seeking his country's "strategic defeat."
Putin announced Tuesday that Moscow was suspending its participation in the 2010 treaty's nuclear warhead and missile inspections. In the interview scheduled to air on state TV channel Russia 1 following Friday's one-year anniversary of Russia's full-scale invasion of Ukraine, he said his declaration stemmed from the need to "ensure security, strategic stability" for Russia.
"When all the leading NATO countries have declared their main goal as inflicting a strategic defeat on us … how can we ignore their nuclear capabilities in these conditions?" Putin asked, according to the excerpts.
Putin argued a year ago that his overarching goal in invading Ukraine was to reduce what he perceived as threats to Russia's security. At times during the conflict, he has cited those alleged threats as justification for potentially using nuclear weapons in Ukraine.
As Western military aid poured into the invaded country, the Russian leader and his foreign minister have portrayed the war as a de facto fight between Russia and not just Ukraine but NATO. Ukraine's allies have emphasized they want to avoid becoming direct fighting parties in the war while equipping Ukraine to defend itself and to retake Russian-captured territory.
CIA Director William Burns said Sunday that the real issue behind the invasion is Putin's loss of control over Ukraine and the country's rise as an independent, democratic state aligned with the West.
"He's seen that as a direct threat to the ambition that cuts to the core of his view as a Russian leader, and I think that's the backdrop to the horrific aggression that he's launched," Burns said on CBS' "Face the Nation."
New START is the last remaining arms control agreement between Moscow and Washington. In suspending his country's participation, Putin said Russia can't accept U.S. inspections of its nuclear sites under the pact while Washington and its NATO allies seek Russia's defeat in Ukraine.
The Russian president emphasized that Moscow was not withdrawing from the pact, and the Russian Foreign Ministry said the country would respect the treaty's caps on nuclear weapons and continue notifying the U.S. about test launches of ballistic missiles.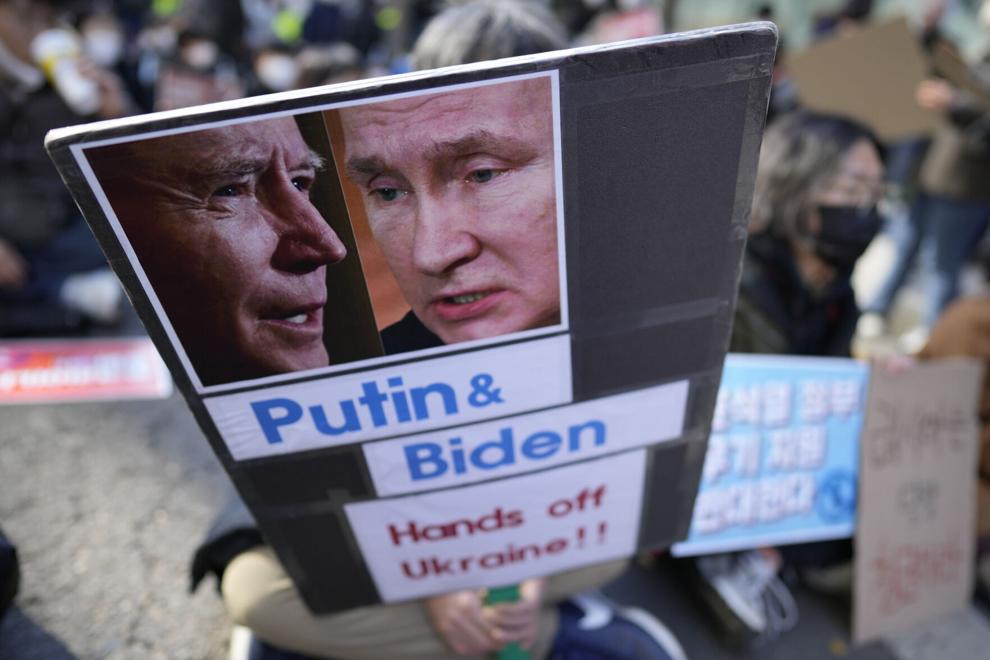 In the interview with Russia 1, Putin said that while NATO countries are not party to the New START treaty, they engaged in "discussions on the issue."
Putin alleged the West wants to eliminate Russia, a notion that he has repeatedly used to justify Russian aggression in Ukraine. "They have one goal: to disband the former Soviet Union and its fundamental part — the Russian Federation," Putin said.
Appealing to his citizenry's nationalistic sentiments, Putin predicted that if the West succeeds in destroying Russia and establishing control, ethnic Russians may not survive as a distinct people.
"There will be Muscovites, Uralians and others," he said of Russia's possible fragmentation into regional groupings. The West could only partly accept Russia into the so-called "family of civilized peoples," breaking the country into separate pieces, he theorized.
Claiming threats to Russians' survival is a favorite Putin theme, and Tatiana Stanovaya, a senior fellow at the Carnegie Endowment for International Peace, noted in a recent interview with The Associated Press that "for him, it's all about protection, and he believes that the Russian world has been attacked from the West, and Ukrainians are a part of this Russian world."
Claiming the West and not Russia provoked the war in Ukraine is also a favorite Putin theme that many Russians buy into, said Fiona Hill, a senior fellow at the Brookings Institution who served in the past three U.S. presidential administrations.
"They think that this is a war of them yet again defending their territory, as it has been since time immemorial, since the Mongol invasion of having to deal with invaders when they are the ones that are doing the invading," Hill said in a recent AP interview.
In a speech Tuesday, the Russian leader alleged that a NATO statement on New START had raised the issue of the nuclear weapons of Britain and France, which are part of the alliance's nuclear capability but aren't included in the U.S.-Russian pact.
Putin's frequent references to nuclear weapons fit a pattern that Hill has identified.
"He's kind of menacing the world on every nuclear frontier because he knows that that's the ultimate psychological weapon," Hill said. "Nuclear weapons are pretty effective politically."
U.S. President Joe Biden countered some of Putin's claims in a speech in Poland's capital, Warsaw, on Tuesday.
"The United States and the nations of Europe do not seek to control or destroy Russia. The West was not plotting to attack Russia, as Putin said today," Biden said. "And millions of Russian citizens who only want to live in peace with their neighbors are not the enemy."
CIA Director William Burns told CBS' "Face the Nation" in an interview that aired Sunday that Putin was being "too confident" in his military's ability to grind Ukraine into submission.
Burns said the head of Russia's intelligence services had displayed in their November meeting "a sense of cockiness and hubris" that reflected Putin's own beliefs "that he can make time work for him, that he believes he can grind down the Ukrainians, that he can wear down our European allies, that political fatigue will eventually set in."
That conversation, in which Burns warned of the consequences if Russia were to deploy a nuclear weapon in Ukraine, was "pretty dispiriting," Burns said.
https://fremonttribune.com/news/national/putin-says-russia-cannot-ignore-nato-nuclear-capability/article_72f340ad-7168-58fb-8432-bea99f11bc41.html Putin says Russia cannot ignore NATO nuclear capability