Aviation
PODCAST: AFuzion CEO Vance Hilderman talks about advances in aviation, jobs and new technologies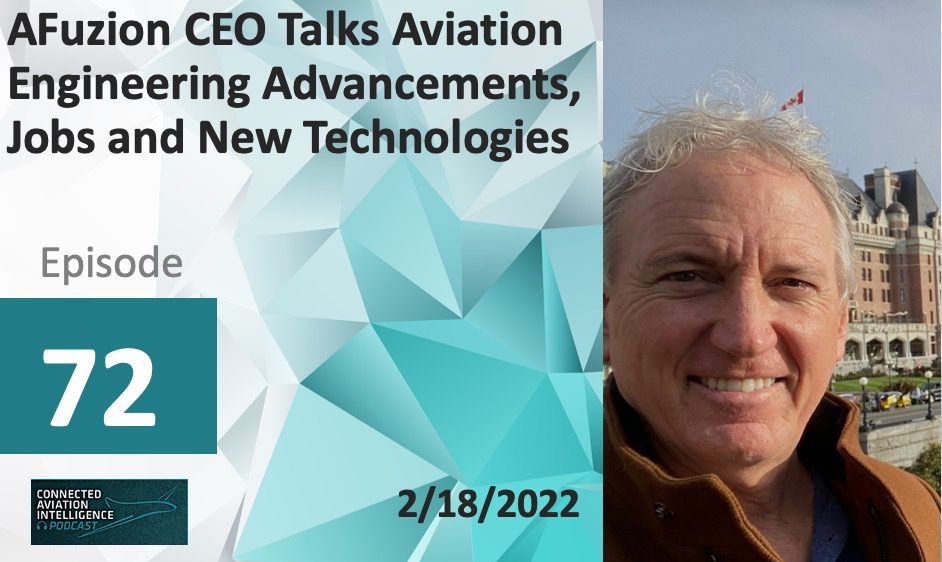 In this episode Podcast connected aviation reconnaissanceVance Hildermann, CEO of Afuzion, discusses advances in aviation technology and some aviation technology trends for 2022.
Hilderman is the founder and CEO, CEO of Afuzion, and has held the position of CTO in several companies, he is a world-renowned author of the development and certification of critical technologies in aviation security, speaker and influencer in the industry. He joins this episode to provide some information on how commercial aircraft technology is advancing, and to test the reality of the use of artificial intelligence and machine learning in aviation. We are also discussing the future of vacancies in aviation engineering and why, despite the influence of COVID, the aviation industry is growing in need of engineers in various disciplines.
Are there any suggestions or topics we should focus on in the next episode? Write to the owner of Woodrow Bellamy at wbellamy@accessintel.comor write to him on Twitter @WbellamyIIIAC. Also, check agenda for the Connected Aviation Intelligence Summit 2022, just published on our event website!
Listen to this episode below, or check it out on iTunes or Google Play If you enjoyed the series, sign up for your favorite podcast program to receive new series as soon as they are released.


https://www.aviationtoday.com/2022/02/18/podcast-afuzion-ceo-vance-hilderman-talks-aviation-engineering-advancements-jobs-new-technologies/ PODCAST: AFuzion CEO Vance Hilderman talks about advances in aviation, jobs and new technologies