Aviation
Orlando International Airport's Terminal C hosts Aer Lingus as its first flight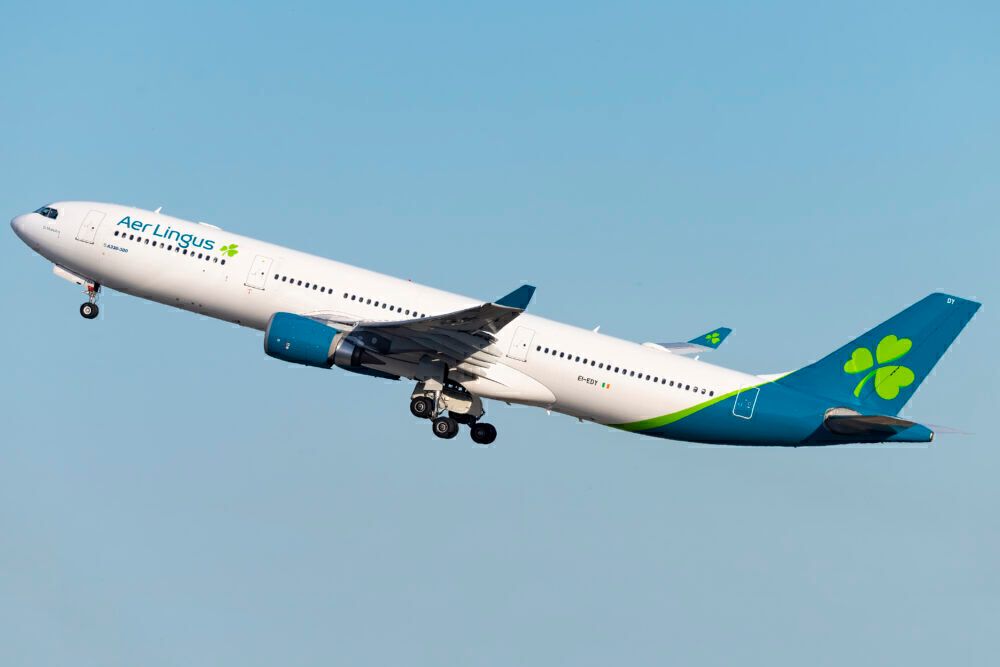 IATA/ICAO Code:

MCO/KMCO

country:

United States

General Director:

Phil Brown

Number of passengers:

40 351 068 (2021)

runways:

17L/35R – 2,743 m (9,000 ft) |17R/35L – 3,048 m (10,000 ft) |18L/36R – 3,659 m (12,000 ft) |18R/36L – 3,659 m (12,000 ft)

Terminals:

Terminal A | Terminal B
Orlando International Airport's Terminal C is officially open for business and has already received its first passenger flight. Aer Lingus flight EI35 from Manchester landed at 15:27 on September 20, becoming the first airline to arrive at the new terminal.
Orlando officially opens Terminal C
Orlando International Airport The $2.8 billion Terminal C received its first flight on Tuesday after the arrival of an Aer Lingus flight from Manchester.
The flight was carried out with Airbus A330-300 (registration G-EILA) and arrived at 15:27 on 20 September to a warm welcome.
Aer Lingus USA Executive Vice President Bill Byrne said:
"Aer Lingus is a long-standing partner with year-round non-stop flights to Orlando International Airport from Dublin, and more recently non-stop flights from Manchester, UK, from the launch of Aer Lingus UK in 2021. We welcome the opening of the upgraded Terminal C facilities at Orlando International Airport, providing our passengers with an enhanced customer experience."
Unfortunately, not everything went to plan at the new facility after some Aer Lingus passengers waited hours to claim their luggage. The airport's state-of-the-art baggage system broke down, leaving dozens of travelers stranded.
Aer Lingus also offers non-stop flights from Dublin. Photo: Aer Lingus
Greater Orlando Aviation Authority CEO Kevin Thibault told FOX Orlando,
"The problem we had with our bags was not Aer Lingus' fault. It was the fault of the contracted systems supplier and they acknowledged it in writing.'
For those interested in this flight (four times a week), fares start from £189 one-way when booked as a return leg as part of the Airline Takeoff sale.
A new home for Aer Lingus
With the arrival of flight EI 35 on Tuesday, Aer Lingus will move permanently to the new Terminal C, followed by fellow carrier IAG British Airways.
Simple Flying received a a first look at Terminal C in Orlando earlier this month. Key features inside the terminal include automated TSA checkpoints and biometric boarding for all international flights.
The facility, designed by the same firm behind Los Angeles' Tom Bradley Terminal and Incheon International Airport, to name a few, will increase annual passenger traffic to 12 million.
Other operators will join soon
Under initial plans for Orlando's Terminal C, Aer Lingus and GOL will begin operations immediately, followed later this week by several other airlines, including JetBlue, Emirates, Lufthansa and British Airways.
Aer Lingus operates the Manchester-Orlando route four times a week. Photo: Vincenzo Pace | Simple flight
Brazilian carrier GOL had the honor of operating the first flight from Terminal C and the second carrier to land after the arrival of a flight from Brazil later on Tuesday.
Do you have any flights to Orlando International Airport Terminal C? Tell us about your plans in the comments.
Source: FOX Orlando
https://simpleflying.com/orlando-terminal-c-aer-lingus-1st-flight/ Orlando International Airport's Terminal C hosts Aer Lingus as its first flight