Aviation
Long wait for luggage in London Heathrow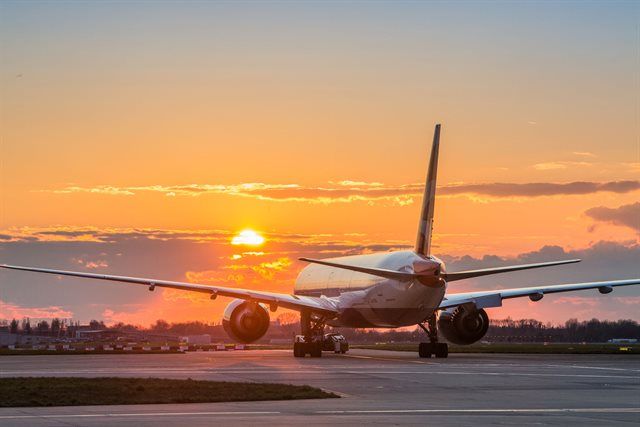 Dissatisfied passengers have declared hostage status and said they had waited for hours without food and water as large luggage delays caused chaos at London's Heathrow Airport over the weekend. British Airways, based in Heathrow, was one of the airlines most affected. The airline attributes the long delays to disruptions caused by storms in the UK and across Europe this week.
Storm Eunice continues to strike at London's Heathrow
Media reports across the UK on Sunday night say passengers traveling on flights to Heathrow on Sunday waited up to four hours to pick up their luggage. Airlines, not the airport, are responsible for baggage handling services. As a result of the storm "Eunice" for the last 24 hours at the airport 119 flights were canceled and 156 flights were significantly delayed. According to the air base FlightAware.com, Heathrow was scheduled to fly 482 flights on Sunday.
Eunice saw British Airways cancel 26% of their flights from Heathrow on Sunday, another 44% significantly delayed. Passenger reports said British Airways told passengers waiting for luggage at Heathrow to fill out lost luggage forms online and then return home. According to the airline's standard work protocol, when the crisis hit, it was mysteriously difficult to find staff on the ground, and it was not possible to download the online form of lost luggage.
"We apologize to customers who this week have experienced disruption due to storms in the UK and across Europe. Rest assured that we will do our best to help."- said British Airways in social media feeds.
"If you arrived recently @HeathrowAirport and waiting for the bag, you may need to wait a little longer than usual and we apologize. If you have already gone home or cannot wait, we will deliver your bag to you ".
Heathrow Airport quickly directed the anger of passengers towards airlines. "Checked baggage is handled by your airline"- they wrote on Twitter.You will need to contact them directly to find out if you can expect to receive your bag. "
Passengers who cooled their heels were told the bags would be on their belts for up to four hours. How often with these problems, trifles are crushed. Social networks are full of passengers who are upset that they have nowhere to sit, lack access to food and water, lack of staff and IT failures. British Airways was not the only airline to suffer from this, but as a major customer HeathrowBA was one of the most affected.
"I arrived at Heathrow last night from Tenerife. Luggage handlers did not empty suitcases from the hold,", – said one passenger on social networks. "Is there any information when I will be able to reunite with my bag? The link I received is for lost bags. I know where I have it. It was a massacre at the service station."
The weather creates problems for luggage handlers in Heathrow
Digging into the mess, the problem is that the weather prevents many luggage handlers from getting to work. Those who did so had to face strong winds on the apron, which made it dangerous to open the hatches of the bags, and the process of loading and unloading luggage difficult. British Airways calls it an "operational problem" that causes certain failures.
By avoiding angry passengers online, Heathrow Airport has been more responsive to media inquiries. "Currently, some passengers need a little more time than expected to get their luggage due to the recent bad weather,"said an airport spokesman.
"We are working closely with our airline partners to address this issue, and we apologize to our passengers for the inconvenience."
Malaysia Airlines cooperates with the organization of Arab airlines
The airline will join IAG, Pegasus and Turkish Airlines as the latest AACO partner.
Read on
About the Author


https://simpleflying.com/heathrow-airport-storm-eunice-baggage-delays/ Long wait for luggage in London Heathrow