Aviation
LATAM Eyes 100% Electric Ground Ops in Belo Horizonte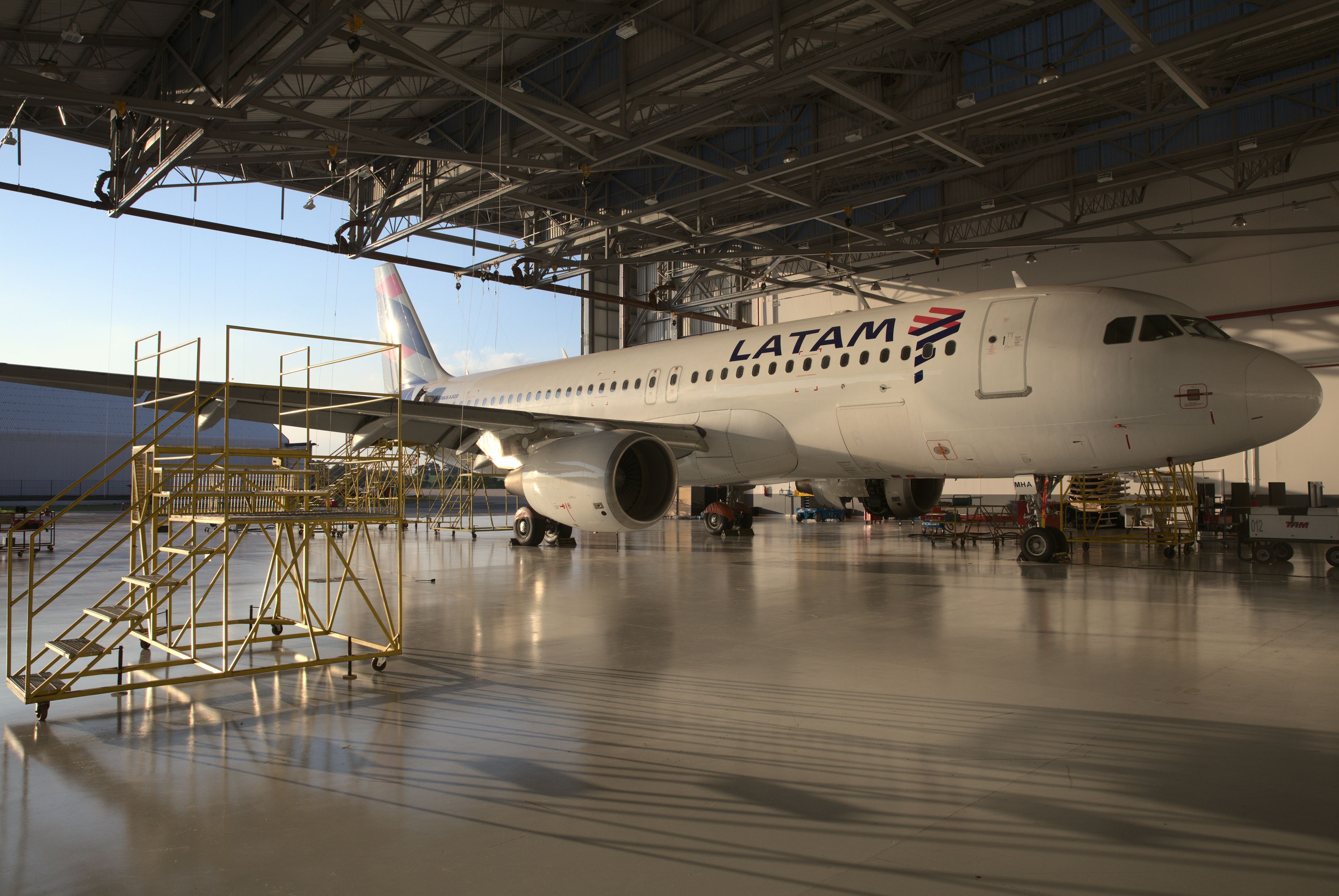 LATAM Brazil, in partnership with Real Aviation and Belo Horizonte International Airport (CNF), has invested more than 30 million reais (about $ 5.7 million) and became the first airline in the country to use electricity in ground operations. Let's explore further.
Plan
On Tuesday, LATAM Brazil announced to stop emissions of about 114 tons CO2 annually at Belo Horizonte Airport, using 100% of its electricity in its ground operations.
The airline has developed a pilot project in partnership with Real Aviation and airport management.
As of Tuesday, ground handling of at least 50% of LATAM flights to Belo Horizonte / Confins (about ten daily flights) will be fully operated using electrical equipment rather than diesel.
Jerome Cadie, CEO of LATAM Brazil, said:
"This is an obvious step for LATAM to do more sustainable aviation. We are already taking concrete steps at this time and in this direction to prioritize partners with solutions that help reduce our carbon footprint. Our commitment is to move forward so that we can extend this and other initiatives to all the airports we fly to. "
Last week LATAM has announced that by 2023 it will abandon all disposable plastics.
LATAM became the first airline in Brazil to use electricity in ground operations. Photo: LATAM Brazil.
Electric ground machines
The three partners began using a porcelain remote control tractor, a JET-16 electric luggage tractor and a regional belt loader.
Adriana Bruno, CEO of Real Aviation, explained
"To service ten daily LATAM flights, we purchased five units of 100% electrical equipment: one tug, two luggage tractors and two luggage loading conveyors. This equipment was made in France and took four months to arrive in Brazil. However, we do have no doubt. that we made the right choice because we are committed to the longevity of our partnership with LATAM and we know this technology is here to stay. "
Meanwhile, Belo Horizonte airport authorities have invested in infrastructure to provide energy points for loading ground handling equipment, with the construction of a substation and the installation of its own equipment to provide work.
The airport made these investments because it seeks to be considered a green airport.
LATAM Brazil aims to operate 100% of its flights to Belo Horizonte, with about 25 daily services with electric ground operations by the end of 2023. The amount of CO2 that will no longer be emitted corresponds to the equivalent of diesel equipment consumption.
LATAM cooperates with Real Aviation and Belo Horizonte International Airport. Photo: LATAM Brazil.
LATAM in Belo Horizonte and Brazil
Belo Horizonte is the seventh most used airport in Brazil. So far, in 2022, it has taken 3.48 million passengers, which is 5.03% of the Brazilian market share. Compared to 2019, Belo Horizonte has recovered about 82% of traffic levels that were before the pandemic.
According to Cirium, LATAM operates 20 to 24 daily flights from Belo Horizonte. The airline offers 152 weekly flights and 25,690 seats using the Airbus A320 family fleet. He flies to Brazil, Sao Paulo (and Guarulhos, and Congonas), Curitiba, Fortaleza, Rio de Janeiro and Vitoria.
Four additional airlines operate flights to and from Belo Horizonte. Azul Linhas Aéreas has the largest market share at the airport, operating 485 weekly flights, peaking on Wednesday with 95 services (up from 40 on Fridays). In second place is LATAM with 152 weekly flights GOAL with 95 flights per week, TAP (six) and Copa Airlines (five).
https://simpleflying.com/latam-belo-horizonte-electric-ground-ops/ LATAM Eyes 100% Electric Ground Ops in Belo Horizonte