Aviation
Jacob Rees-Mogg's rejection of energy efficiency is illogical and economically illiterate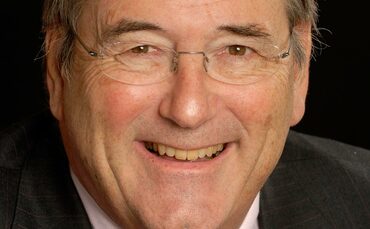 BEEF's Andrew Warren says the Home Secretary's claim that energy conservation is a 'people solution' is complete nonsense
Finally. A cabinet minister has publicly acknowledged what endless anonymous government officials have hinted at. The Truss Government has no strategic interest in encouraging anyone in the UK to save energy this winter.
Uniquely in the Western world, all energy policy now focuses on increasing the supply of energy rather than ensuring that it is used responsibly or wisely.
In an interview on ITV's Peston earlier last year, the new Home Affairs Minister, Jacob Rees Mogg, questioned why the UK was not looking to cut gas consumption like the German government.
He said the UK was "very different", noting that Germany had "a lot of gas storage, so reducing Germany's energy consumption today is beneficial because it preserves their storage". The UK, by contrast, has a "much better flow", he said.
So Rees-Mogg stated, "If you reduce your energy use today, you save money. But that saved energy doesn't carry over to next week."
Stop and think about what this interesting simile really reveals. This means that the government has no strategic concerns about reducing consumption just because we have energy traders who can always get more from somewhere else in the world.
This belief seems to underlie the fact that there will be no serious attempt to convince anyone in the UK that there is any reason other than selfish for anyone to stop wasting fuel. Energy saving is presented as a "solution for people".
This is complete nonsense and let me give you five different reasons. Each deals with policy issues for which Rees-Mogg is directly responsible.
1) Rees-Mogg is allegedly the Cabinet Minister responsible for tackling the threat of climate change. The International Energy Agency regularly describes energy efficiency as a "first fuel" priority. It estimates that at least half of the improvements needed to reach net zero by 2050 will come from improvements in energy efficiency. Reductions in energy intensity have been estimated to have accounted for 77 percent of effective global decarbonization steps over the past decade. Providing additional energy efficiency is a key part of any effective strategy to combat climate change.
2) The wholesale price of natural gas has increased sevenfold in the last 18 months. Everyone's fuel bills are at least doubling this winter. Britain's housing fund for the elderly is recognized as one of the least effective in Europe. Currently, one in four households is estimated to be fuel-strapped – needing to spend 10 percent or more of their disposable income to keep warm. Providing additional efficiency is one of the key ways to combat fuel shortages in the long term.
3) The government is going to pay out around £70bn this winter to subsidize our fuel bills. The more fuel each consumer – commercial or individual – burns, the more the costs rise. Every unused kilowatt-hour not only saves each of us money. It also reduces the government's own bills. Currently, the taxpayer must pay for more than one-third of the energy used in the average household. Additional energy efficiency will save billions in taxpayer money.
4) Across Europe, there is widespread concern about gas availability, largely fueled by Putin's war in Ukraine. Rees-Mogg's bright opinion that we have the best flow of gas from abroad suggests that we will always be able to get enough gas at reasonable prices. Warnings issued this month by National Grid about possible rationing and blackouts suggest the market is not as complacent. Providing additional energy efficiency will significantly improve energy security.
5) The Trust and its Cabinet have announced that their main objective is "growth, growth and more growth". This growth can only be ensured by companies large and small becoming more profitable. Every study has shown that there is still a huge amount of fuel wastage, especially among companies involved in less energy-intensive activities – starting with buildings, which take up almost the entire service sector. There is therefore every reason for a much more targeted approach to encouraging investment in energy saving than simply relying, as Rees-Mogg argues, on "price signals". Companies that have seen their fuel bills skyrocket are finding that in order to find the money to pay them, they need to redirect money that was previously earmarked for capital investment in items such as energy efficiency improvements. Providing additional energy efficiency is an important component of the growth program.
Given all these factors, one would expect the strategic rationale for energy efficiency to be publicly and regularly articulated by the Cabinet Minister formally responsible for this policy area. He must recognize that the Germans benefit from the undeniable fact that they had the foresight to retain extensive gas storage – unlike the UK, where the closure of our main storage facility was approved in 2017 by the then Chief Secretary to the Treasury, Liz Truss. Storing gas eliminates the need to endlessly buy more while you suffer the volatility of ever-changing wholesale markets.
Just this weekend, the former head of the Bank of England, Mark Carney, defiantly drew attention to himself Financial Times interview that "in 2016, the British economy was 90 percent the size of Germany; now it is less than 70 percent – and this calculation was made before the financial collapse of the mini-budget."
Discussing Britain's financial collapse on ITV's Peston, R,ees-Mogg chastised or blamed in turn the Bank of England, the Office for Budget Responsibility and the International Monetary Fund. 2016 was certainly the year that Rees-Mogg was one of the most visible leaders of the Brexit referendum campaigners.
Rees-Mogg is a follower of the Secretary of State with the same apparent complete lack of interest in energy conservation. During his 20 months as Minister of Affairs and Energy, Kwasi Kwarteng has been almost entirely silent on the potential role that targeted demand reduction could play in reducing pressure on the five key issues listed above.
Inevitably, disparaging comparisons are made regarding this neglect with the positive and innovative initiatives that have emerged and are emerging not only from the European Commission, but from virtually all other Western European governments. The 27 member states of the European Union have committed to reducing gas consumption by 15 percent and electricity by 10 percent this winter alone – and are on track. New Chancellor Jeremy Hunt is signaling his arrival by saying he may want to encourage energy efficiency, but unfortunately not before next April.
If he sticks to the philosophy he preaches on late-night television, Rees-Mogg's tenure will be even more disastrous than his predecessor's. His absurd bigotry, which abdicates any responsibility to consider the demand side of the energy equation, defies neither logic nor fiscal competence. He needs to change his eccentric dogma. Or, like its predecessor, simply leave.
Andrew Warren – Chair of the British Energy Efficiency Federation and former adviser to the House of Commons Select Committee on the Environment
https://www.businessgreen.com/opinion/4058289/jacob-rees-moggs-dismissal-energy-efficiency-illogical-economically-illiterate Jacob Rees-Mogg's rejection of energy efficiency is illogical and economically illiterate