Aviation
How to Redeem American Airlines AAdvantage Miles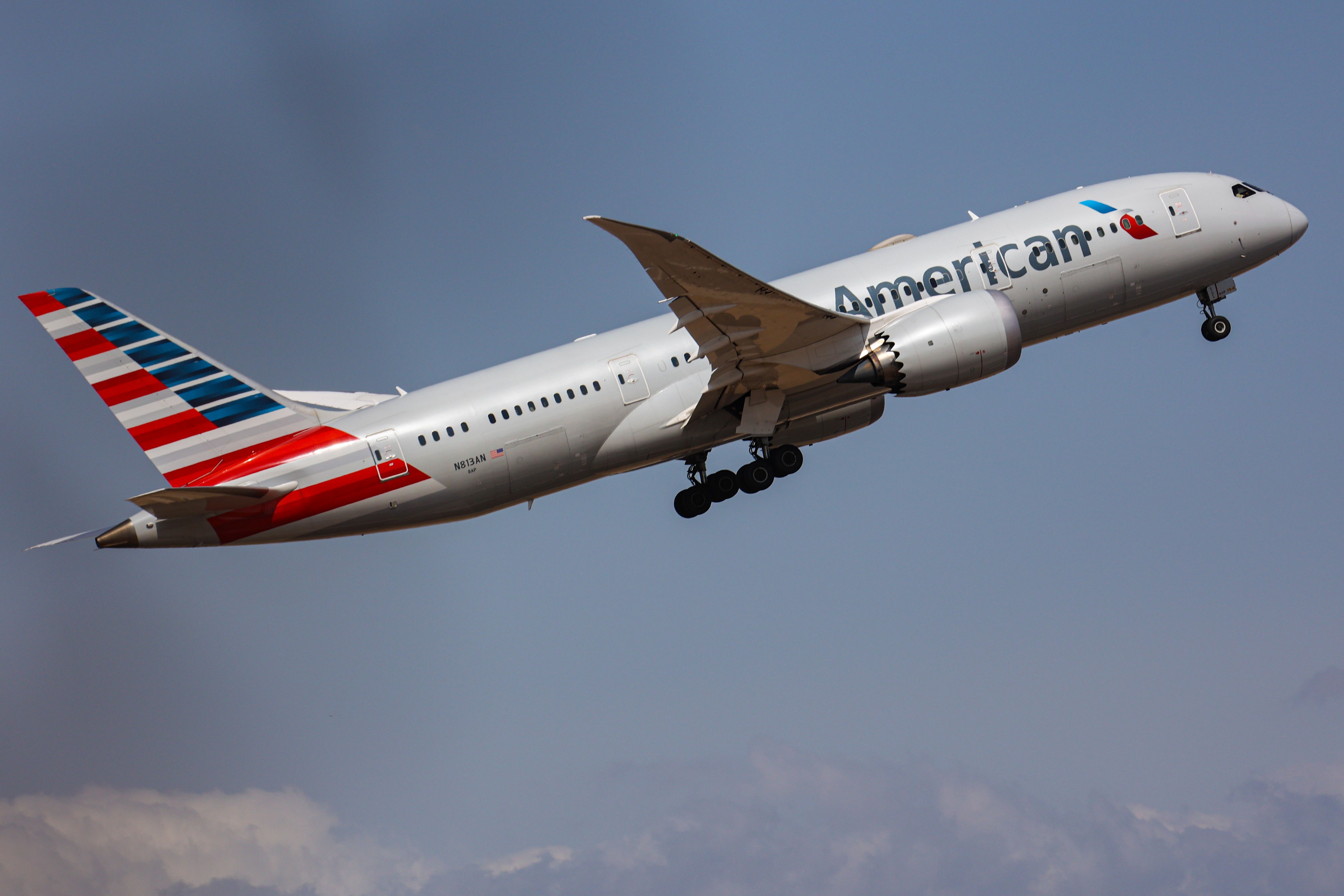 AAdvantage miles are the currency of the AAdvantage program. They are earned through purchased flights, credit card spending, and several other sources. The pleasure, of course, comes from spending them. Spending on flights with American Airlines or its many partners is the most obvious way to redeem miles. And in general, this is the best use. If you really don't fly or need to spend miles, there are other ways to spend them.
Spending AAdvantage miles on American Airlines flights
Until a few years ago, almost all airline programs awarded flights at a fixed price based on a price table. An airline will provide a certain number of award seats on each flight, and they will always cost the same fixed number of miles.
Many airlines are now moving to dynamic award pricing, where the number of miles required varies based on the equivalent cash price of the ticket. All of the older US airlines did this to some extent. This can make the rewards better or worse. Apart from booking early with lots of flexibility, these are usually the worst prices.
American Airlines rewards are the most obvious choice. Photo: Getty Images
American Airlines is the only of the legacy US carriers to maintain fixed pricing on its own awards. It still offers flat awards known as Mile SAAver on all American Airlines domestic and international routes. Along with this, it has also introduced dynamic pricing through what it calls special Economy Web rewards.
The value of Advantage awards varies between flights, often significantly. Image: American Airlines
This results in a slightly complicated pricing system where the number of miles required can vary by date, route and flight. Depending on the route, the following award types are available for an American Airlines flight:
Economy Web Special. This is a new offer for Dynamically Priced Rewards. Rates may be lower or higher than MileSAAver rewards. It's worth checking multiple dates or routes for price differences, especially when booking in advance.
MileSAAver Economy. These are fixed price awards with very limited availability. Fares start at just 7,500 miles for the shortest (less than 500 miles) domestic routes. There are also peak and off-peak dates for each region with different rates.
Economy at any time. AAnyime rewards cost more (with two tiers that are two to three times the MileSAAver rates). They offer much better availability and better conditions, including priority access and fewer restrictions on changes.
Business / First MileSAAver. Limited availability fixed-price awards in international business class or first domestic class.
Business/First AAnytime. The same higher awards in Business Class or First Class.
First MileSAAver. Limited availability fixed-price awards in American Airlines International First Class. American Airlines still operates international first class, although it is still on the way out.
The following table shows American Airlines flight prices for major international flights. For full information on the various cabins and itineraries, see the tables on AAdvantage website.
Pricing Award for AA Economics. Image: American Airlines
Spending AAdvantage miles on flights on partner airlines
One of the best ways to use miles is with flights on partner airlines. It is possible for everyone oneglobal alliance members as well as several other partners. This includes JetBlue (excluding transatlantic flights), Hawaiian Airlines and Etihad Airways.
Award rates are based on zones and class of travel. There is no rate difference like there is with American Airlines rewards. For a complete breakdown of rates by region, see the tables at AAdvantage website.
The status gives benefits to all oneworld member airlines. Photo: Getty Images
A business class award between Europe and Asia, for example, is valued at 75,000 miles. Economy Class is just 35,000 miles and First Class is 90,000 miles.
This will be the same regardless of the airline chosen – so for this example you can use Cathay Pacific, British Airways, Finnair companyor Qatar Airways.
Reward miles from Europe with partner airlines. Image: American Airlines
Each award may use one or more partner airlines. Partner airlines can also be combined with American Airlines flights. The award price is based on the route and will be the same even if multiple flights are included. This is a great advantage and useful for flights between hard-to-reach places. For Europe to Asia, this could include a major long-haul flight from London to Hong Kong with connecting flights from anywhere in Europe to London and an onward flight from Hong Kong to another Asian city.
British Airways, as a oneworld member, can be used for rewards. Photo: British Airways
There are some routing rules to be aware of, but overall AAdvantage is very flexible. Up to four segments can be included, routes must not backtrack and must remain with the (generous) maximum total flight range. No layovers are allowed (all layovers must be less than 24 hours). Also be aware of taxes and fees as they can be high for some airlines (eg British Airways). A great booking tool will quickly add value for comparison.
Using miles to level up
Service salon upgrades are another often beneficial use of miles. This was generally the best value before the introduction of premium economy cabins, when you could do a direct upgrade from low-cost economy class airfare to business class.
Upgrades are a good use of American Airlines miles. Photo: American Airlines
One cabin upgrade is possible on American Airlines flights. Upgrades from a concession fare (ie Class Y, W, J, D or R fares not at full fare) will require more miles and a cash surcharge. The table below shows current class upgrade rates for American Airlines flights based on destination and fare purchased (you can access this at AAdvantage website). For now, American Airlines still flies international first class — and is the only major U.S. airline to do so. There is plans to phase it outbut it is not known exactly when.
Increase in American Airlines fares. Image: American Airlines
An upgrade is also possible from British Airways and Iberia. However, this is more restrictive and is only possible with a full fare (class Y, B, W, C, J, D or R fares). Up to three flight sectors can be upgraded as one reward. One major limitation to be aware of is that the ticket must be originally booked through American Airlines or include at least one American Airlines flight to be eligible for an upgrade. See full details again at AAdvantage website.
Increase in fares on British Airways flights. Image: American Airlines
Repayment options without flights
Rewards for flights or upgrades are usually the most efficient use of miles. But there are other options. These include the following:
Using miles for hotel stays. AAdvantage offers a hotel reservation platform in partnership with a third party. Hotels can be booked abroad and options include private and chain hotels. You can choose to pay in full with miles or partially pay in cash.
AAdvantage operates a hotel and car rental booking portal that earns miles and loyalty points. Image: American Airlines
Use miles for car rentals. Again, this is possible in the US and abroad. AAdvantage has its own partner portal that offers deals with several major rental companies.
Access to Admirals Club Lounges. American Airlines does not offer elite members complimentary lounge access on domestic routes. Instead, members must purchase an annual Admirals Club membership with cash or miles.
Transferring miles to friends or charities. There is also one last chance to give away your miles. There is a fee for transfers to family or friends, and the cost will depend on the intended use. Remember that you can also use the miles in your account for tickets for someone else.
There are many ways to redeem miles. With so much flexibility in awarding flights, there are great options and plenty of opportunities. Feel free to discuss how you use your miles and your thoughts on the best options in the comments.
https://simpleflying.com/american-airlines-aadvantage-miles-spending-guide/ How to Redeem American Airlines AAdvantage Miles