Aviation
How aviation and tourism are intrinsically linked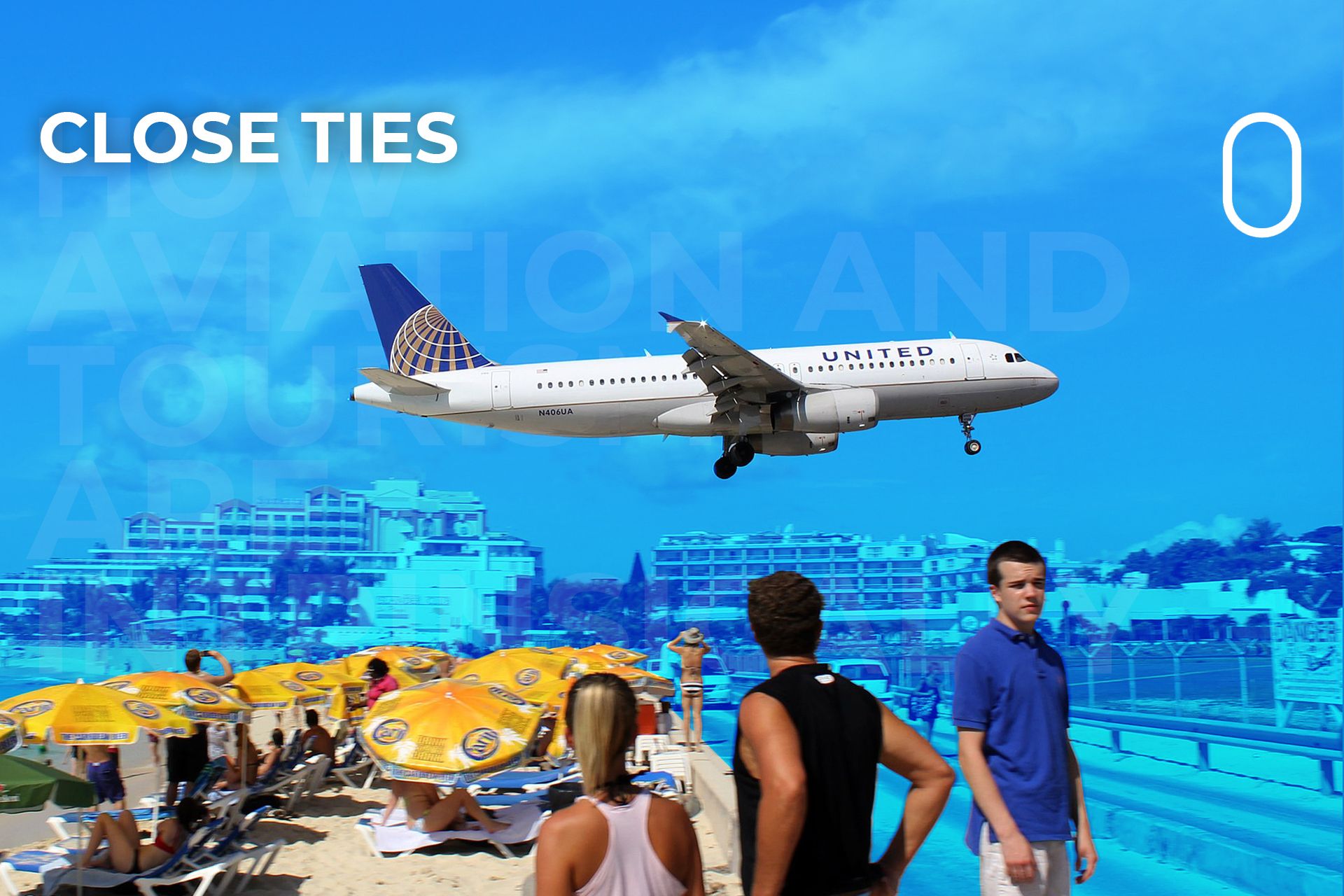 The COVID-19 pandemic has exposed many things in the world, such as people's trust – or distrust – of their government, how valuable technology is when faced with month-long lockdowns, and even the long-term effects that working from home can have on a company and employees . September 27 was World Tourism Day, and one thing is clear: the global health crisis has shown even more that aviation and tourism are fragile without each other and cannot develop separately.
The beginning of world tourism
Before the jet age, particularly the late 1950s, air travel was mostly for business and first class travelers or the military. Tourist travel was mostly by boat or train, and even then it was not easy for families to travel to another country on a whim because of the lengthy process. But with the rise of jet aircraft that offer cheaper seats, it has become more affordable for people to visit other places, which has helped international tourism flourish.
However, the industry had humble beginnings. The first scheduled commercial flight took place on New Year's Day in 1914 from St. Petersburg to Tampa, Florida, a distance of about 17 miles (27 kilometers). The flight was operated by the St. Petersburg-Tampa Airboat Line and the aircraft was known as the Benoist Airboat Model XIV, no. 43, International Air Transport Association (IATA) is described.
However, it was not until decades later that commercial flights began to operate. In 1935, Art Douglas DC-3 came into play after American Airlines wanted a bigger plane for more passengers. It then became well known during World War II as it transported military personnel, flew coast to coast and was heralded as the first profitable passenger aircraft. After the war, the growth of propeller-driven aviation led to a new boom in tourist flights.
North Central Airlines Douglas DC-3 in flight.

Photo: Getty Images
Many aircraft became fundamental to the beginning of air travel, for example Comet de Havilland, the first passenger commercial jet and the Boeing 707, the first jet produced by an American company in 1957. The 747 took air travel to another level in 1970 being the first ever wide-body aircraft. It can carry more people, making travel cheaper and more affordable than just the rich.
Tourism and aviation today
Although the pandemic has interrupted the growth of the tourism industry, its numbers in previous years have increased significantly since the beginning of the jet age. In 2019, the total number of passengers transported by scheduled air transport amounted to 4.5 billion, which is 3.6% more than the previous year, according to the International Civil Aviation Organization (ICAO) said.
However, the two industries – under the umbrella of travel – are inextricably linked. Tourism relies on aviation to attract visitors, and aviation relies on tourism to generate demand and fill seats. In particular, some countries, especially islands such as Indonesia, rely on air transport to attract visitors due to some of their inaccessible destinations. Many developing countries also need a thriving tourism industry to support sustainable economies driven by affordable air travel.
According to Aviation Benefits Beyond Borders, a Swiss organization that promotes the air travel industry, about 7.7 million people in Africa are employed by the arrival of foreign visitors, who mostly travel by air. In 2018, Africa's tourism industry contributed $44 billion to GDP.
The organization also notes that the industries collectively create more than 44.8 million jobs worldwide, including direct, indirect and induced employment.
The numbers are obvious. Tourism and aviation undeniably need each other to grow and will only grow in the coming decades.
Excluding the Boeing 720, a total of 865,707 were produced. Photo: Getty Images
Pandemic
It is widely known that the pandemic has affected the aviation industry more than others. Passenger numbers fell by more than 80% compared to previous years, and airlines suffered sharp losses in profits, tourism and aviation were – and still are – at one of the lowest levels in history.
But as the two sectors collapsed together, they should also return to pre-pandemic levels together. In May 2022, the UN World Tourism Organization (UNWTO) Regional Office for the Middle East met to discuss post-pandemic recovery. ICAO Secretary General Dr. Phan Lui emphasized the importance of synergizing aviation and tourism. Dr. Louis said:
"As we consider governments' priorities for sustainability and innovation in aviation and tourism, we must also recognize the strong interdependence between these two sectors and holistically assess why regulators and authorities are so invested in new technologies, fuels and operations today. »
Dr Fan Lui stressed that the aviation industry needs to accelerate innovation in digitalisation, drones and artificial intelligence to boost tourism and create more jobs, especially after the pandemic.
"To sustainably recover from the COVID-19 crisis," said Dr. Liu, "maximizing and balancing the benefits of tourism and air transport requires an enabling regulatory environment, coherent policies, quality infrastructure, and comprehensive strategies to fully exploit the benefits offered by technological advances."
The World Travel and Tourism Council agrees with this principle of developing the "tourism of tomorrow" using technology and the latest innovative solutions to develop both industries.
Looking at the pandemic, it is very important to look at some places that require only air transport for tourism, such as the largest island nation in the world, Indonesia. Although its domestic market is growing again, its global recovery has been much slower than others – along with many countries in the Asia-Pacific region – and has therefore held back tourism recovery.
A new Indonesian company founded in 2020 called Sama Sama Seaplanes will transport tourists to remote islands in a Cessna Caravan EX amphibious aircraft. photo:
Sama Sama Seaplanes
The nation had to deal with the loss and find new ways to attract tourists. In late 2020, Indonesia announced plans to use seaplanes more often to support tourism on their islands. Seaplanes will increase accessibility in tourist areas that lack airport infrastructure and cannot accommodate commercial aircraft. The increased use of seaplanes could also help Indonesia avoid relying on commercial aircraft for tourism in future such events.
Sources: ICAO, IATA, Advantages of aviation abroad
https://simpleflying.com/how-aviation-and-tourism-are-intrinsically-linked/ How aviation and tourism are intrinsically linked