Chemicals
Honeywell and TotalEnergies sign agreement to supply recycled polymer raw materials – Chemical Engineering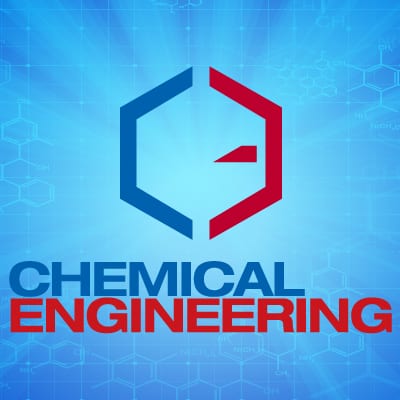 Honeywell International, Inc. (Charlotte, North Carolina) and TotalEnergies (Paris) announced a strategic agreement to promote advanced plastic recycling. Under this agreement, Honeywell will agree to supply TotalEnergies Recycled Polymer Raw Materials (RPFs) using Honeywell's UpCycle Process Technology on rHoneywell and Sacyr recycling plant was recently announcedto be built in Andalusia, Spain. TotalEnergies will procure and convert these raw materials into primary polymers that can be used for food packaging and other demanding applications.
The UpCycle plant, which will be owned by a joint venture between Honeywell and Sacyr, plans to process and convert 30,000 tons of mixed plastic waste annually into RFP, which could otherwise be destined for landfill or incineration. UpCycle's projected launch is expected in 2023, and the RPF will be used to produce high-quality polymers at TotalEnergies 'European manufacturing units. It is expected that recycled polymers having identical properties to the primary polymer will be suitable for a wide range of applications, including food grade applications such as flexible and rigid food packaging containers.
This first planned project represents the beginning of a collaboration between Honeywell and TotalEnergies in the field of advanced processing. Both sides are committed to tackling plastic waste and helping to build a more circular and sustainable economy in Europe and the rest of the world.
"Demand for plastics will continue to grow, so it's important to create a link between waste management and plastics production to strengthen the circular flow of plastics," said Ben Owens, vice president and general manager of Honeywell Sustainable Technology Solutions. "The relationship with TotalEnergies will provide a strong partner for recycling polymer raw materials, and combined with our recently announced cutting-edge recycling plant with Sacyr Honeywell is driving the movement towards a more circular plastics economy."
"We are excited to work with Honeywell to address the issue of plastic waste through the development of advanced plastic recycling and thus the circular economy, one of the foundations of sustainable development. This project, with a targeted launch by 2023, will help meet our ambitions to produce 30% recycled and renewable polymers by 2030, "said Valerie Goff, Senior Vice President of Polymers at TotalEnergies.
https://www.chemengonline.com/honeywell-and-totalenergies-enter-supply-agreement-for-recycled-polymer-feedstock/ Honeywell and TotalEnergies sign agreement to supply recycled polymer raw materials – Chemical Engineering