E-COMMERCE
Global Marketing Trends 2022 [Deloitte Report]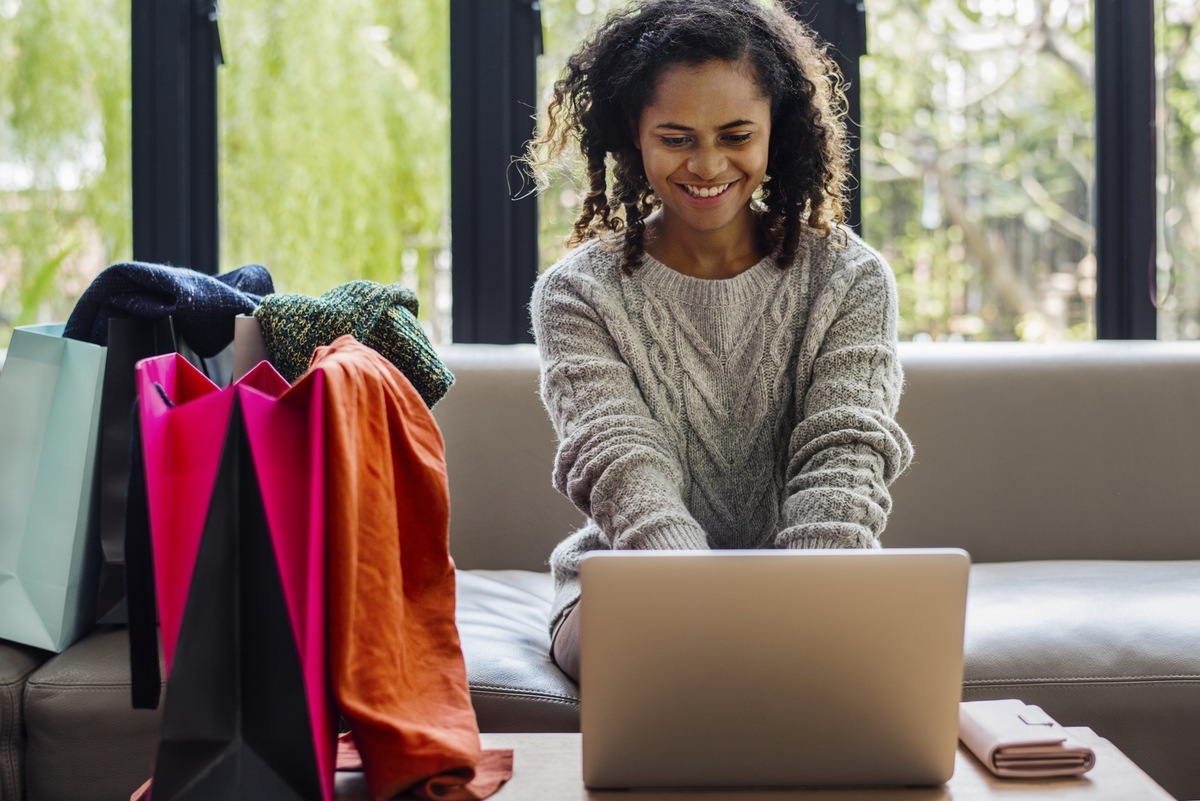 Digital technology has changed the face of business, and over the past 18 months has forever redefined the strategy of attracting customers. In today's world, consumers expect more personalized and personalized services, and at the same time they are more concerned with how their data is collected and used.
Aside from products and services, people are more focused on what a brand means. However, this is more than that, because artificial intelligence becomes the basis for the whole client.
We want to cover this topic, and therefore offer you some 2022 marketing trends related to customer focus. See Deloitte Insights report for more information.
The goal of a true brand
Having a goal that drives operations and business has shifted from pursuit to strategic priority. This is because businesses are increasingly expecting more than to maximize profits. Therefore, companies whose goal meets the needs of stakeholders and then commits to implement those decisions will be the best positions to make the goal a competitive differentiator.
People were asked why they chose to buy in a particular brand in eight different categories:
car,
travel,
clothes and shoes,
beauty and personal care,
home appliances,
furniture,
electronics,
banking).
Between 61% and 86% of cases, price and quality were cited separately as the two main criteria for purchase.
Above you can see that high-growth brands are 66% more likely to see a goal as a means of decision-making by employees and 41% more likely to use a goal as a basis for corporate social responsibility investment strategies.
Diversity, equality and inclusion
Marketing can follow the increasingly diverse expectations of consumers in three ways: through diversity, equality and inclusion.
In essence, consumers want to support brands that represent them and their values. That is why diversity, equality and inclusion are so important. As a result, high-growth brands are more likely to set key performance indicators to achieve diversity, equity, and inclusion goals than their lower-growth competitors.
As the number of consumers diversifies, brands need to truly reflect a range of experiences and experiences in their messages when they are counting on effective connections with prospective customers. And these are not empty words, as the results show that 57% of consumers are more loyal to brands that seek to combat social inequality in their actions.
33% of high-growth organizations have set key performance indicators for diversity of talent retention, compared to only 17% of organizations with negative growth. And 23% of these high-growth organizations identified ways to measure diversity when hiring, while only 15% of negative-growth organizations did so.
Strategies link marketing to the customer
Today's marketers seek to uncover the most subtle ideas about their customers and relate brand messages to those moments in their daily lives. This is why they are increasingly hiring people with analytical skills as data becomes more important to customer strategy.
Thus, marketers prefer to engage analytical skills. Almost every industry, with the exception of the consumer industry, prefers analytical skills rather than creative skills – something that would have been unheard of 10 years ago.
To be successful, even the best teams need relevant experience and skills. The fact that 63% of employees with higher education out of 11,500 respondents worldwide work remotely gives marketers opportunities and considerations to make this digital-physical design work successful.
A world without cookies
To strengthen the brand-customer relationship, marketers are experimenting in the digital world. While consumers may appreciate relevant ads, they are also concerned about how their personal information is used, the benefits of shopping and viewing habits.
High-growth brands are leading in the transition to data from the first parties. In fact, 61% of high-growth companies switched to third-party strategy data, while only 40% of negative-growth companies did the same. This suggests that high-growth organizations are more likely to recognize the urgent need to go ahead in a rapidly changing environment.
Experience with data
When it comes to consumer data, it's a delicate balance between aid and overuse. Location tracking, device listening, and third-party cookie recommendations can create the disturbing impression that smart technologies are inquisitive as well as obsessive.
Although consumers are increasingly wary of the idea of ​​brands tracking their every move, 68% of respondents rated alerts when goods went on sale from brands with whom they regularly bought. By comparison, 11% found these alerts appalling, resulting in a net useful estimate of 57%
Physical and digital environment
Physical life has become digital overnight – and surprisingly, many brands have been able to successfully convey this digital experience. Now that brands have digital delivery, the next challenge is to provide an integrated physical and digital experience. Deloitte Insights surveyed more than 1,000 global executives, and 75% said they would invest more in hybrid businesses next year.
There is no going back if you combine physical and digital experiences. For example, most American students now prefer online and full-time study options in university education. Going further, most professors in Germany say they want to preserve hybrid elements after a pandemic recession, such as personal and online learning.
AI and customer service
The top priority of every brand is to help customers make purchasing decisions to meet their needs. However, this is not always easy. What should brands do? Achieve harmony between human tasks and machine capabilities by integrating artificial intelligence (AI) into the customer experience!
In many cases, brands use AI solutions to focus on customer service, such as discovering timely offers based on data. However, if AI is built into critical parts of the client with purpose and planning, it can create a more holistic solution.
Dynamic customer experience means providing help and information when, where and how they need it. The use of artificial intelligence has allowed brands to deliver more creative and personalized marketing materials and help predict customer behavior.
To sum up
Nowadays, B2B and B2C relationships require close monitoring, care and thoughtful response to customer needs and expectations. In other words, we are more aware, we want more from companies and we want to be treated as individuals.
Specific brand goals, quality service, trust, seller credibility, personalization, data collection, marketing strategies – all these factors affect whether your existing customers will stay with you or move on to competitors. But who knows, maybe one of these trends will be especially suitable for your company?
https://ecommercegermany.com/blog/global-marketing-trends-2022-key-insights-about-customer-centricity-deloitte-report Global Marketing Trends 2022 [Deloitte Report]