Aviation
Garmin autopilot OK for Scouts — General Aviation News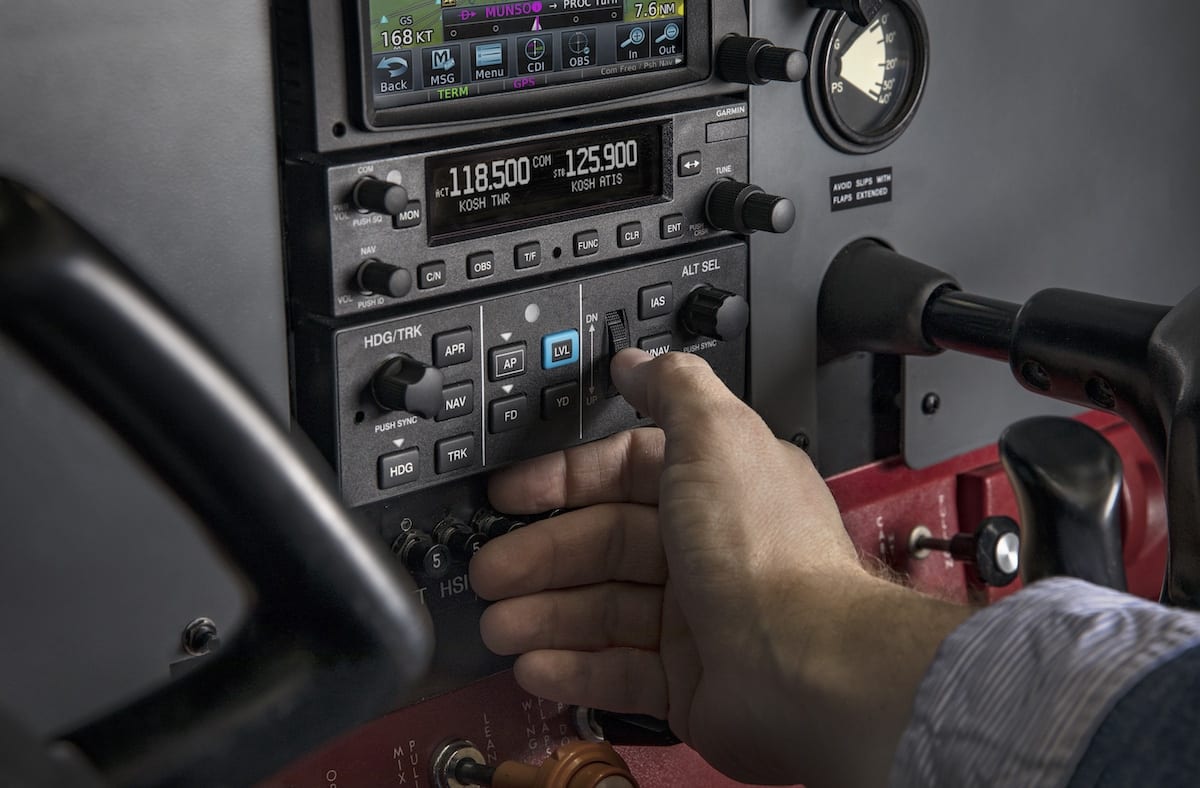 Garmin has received an FAA Supplemental Type Certificate (STC) for the GFC 500 autopilot in the American Champion Aircraft 8GCBC Scout.
According to Garmin, the STC applies to Scouts manufactured in 1991 or later and to aircraft that have been retrofitted with metal spars.
The GFC 500 autopilot, which is designed for light piston aircraft, combines with the Garmin GI 275 or G5 electronic flight instruments; a combination of either a GI 275 or G5 backup electronic flight instrument connected to a G500 TXi flight display; or the G3X Touch flight display.
The autopilot mode controller contains dedicated keys and knobs, a control wheel that allows you to easily adjust the aircraft's pitch, airspeed and vertical speed, and a leveling mode (LVL) that returns the aircraft to straight-line flight with the push of a button, according to Garmin officials.
Barons are approved for Smart Ruder Bias and VNAV
In related news, Garmin reports that Smart Ruder Bias and Vertical Navigation (VNAV) features are now certified for Beechcraft Baron B55 and B55A equipped with GFC 600 autopilot and GTN or GTN Xi series navigator.
Smart Ruder Bias can help pilots when an engine shuts down in flight.
The system continuously monitors engine parameters using Engine Indication System (EIS) data displayed on the G500 TXi or G600 TXi flight display and activates when the system detects a set power differential between each engine.
Once activated, the steering force is adjusted to assist in providing sufficient steering force to help control sideslip.
A yellow engine failure signal is displayed along with autopilot messages on the flight display, helping the pilot identify the problem more quickly, Garmin officials said.
Baron pilots can also now select the VNAV button on the GFC 600 autopilot to control a fully coupled VNAV profile when the autopilot is paired with a GTN or GTN Xi and G5, GI 275, G500 TXi/G600 TXi or G500/ G600 touchscreen navigator. In the navigator, pilots can enter altitude constraints on the flight plan page to adjust the vertical descent profile.
"When the GFC 600 or GFC 500 autopilot is fully engaged on a VNAV descent, pilots get the benefit of a smooth and controlled descent so they can focus on approach preparation," company officials said.
Garmin continues to add new aircraft models to the STC list for the GFC 500 and GFC 600 autopilots. To view the most up-to-date STC list for aircraft or to view certifications expected in the next 12 months, go to Garmin.com/GFC500 or Garmin.com/GFC600.
For more information on Smart Ruder Bias, go to Garmin.com/SmartRudderBias.
https://generalaviationnews.com/2022/10/05/garmin-autopilot-okd-for-scouts/ Garmin autopilot OK for Scouts — General Aviation News