Aviation
Former government official De Havilland has put up just one item at a huge British air auction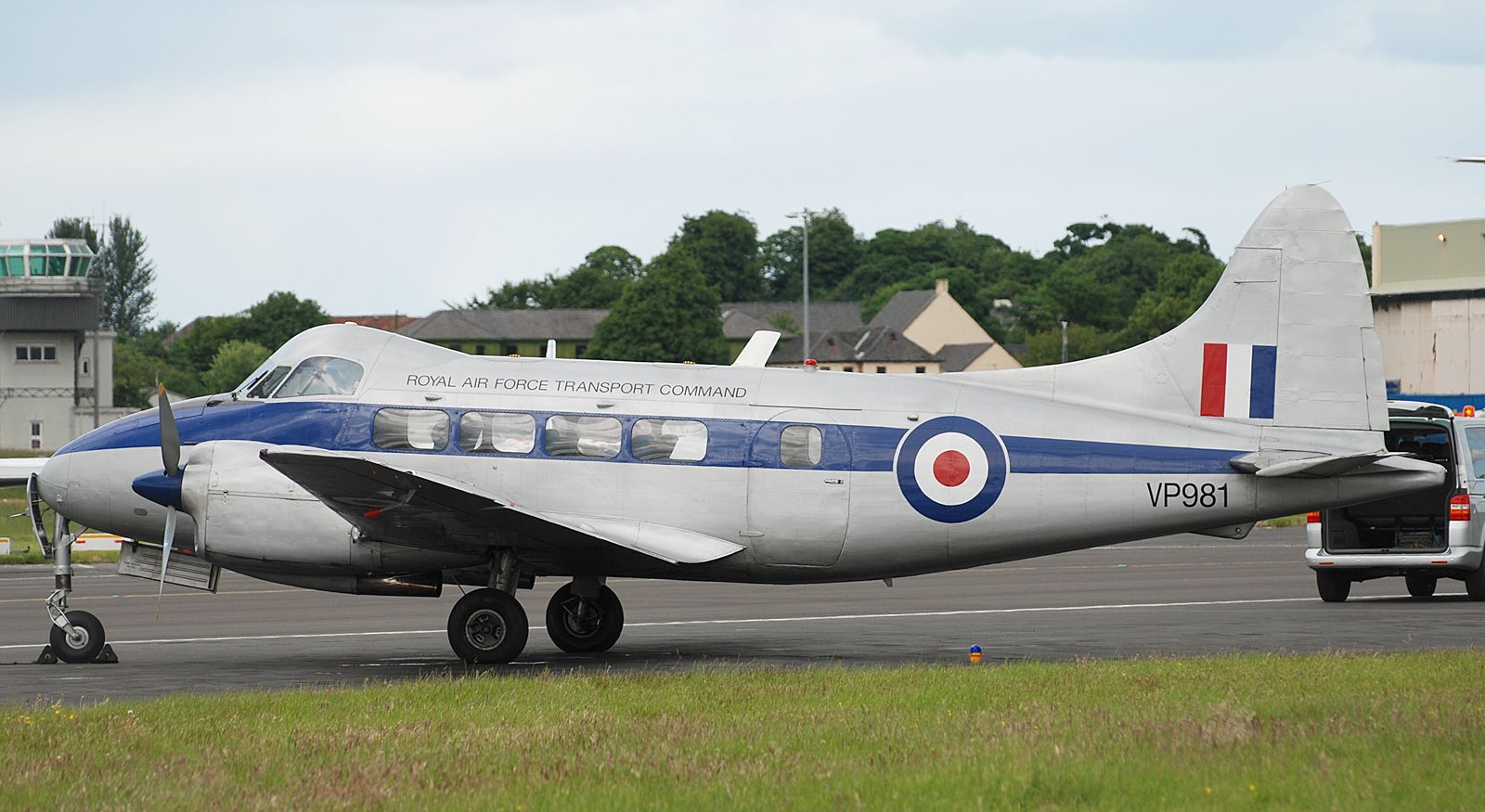 Hundreds of aviation-related items will be up for sale at an upcoming auction, including the fuselage of a former British government de Havilland Dove. The auction, conducted by the British company Moore Allen & Innocent, will take place online on November 30.
Online Aviation Auction Next Wednesday
From 10:00 GMT on November 30, online bidders can get their hands on some of the treasure trove of aviation goods. Offered for sale from single owner collection 145 items include four fuselages, one of which (a de Havilland Devon) flew with a number of government officials back in the 1950s.
The twin-piston propeller, registered as VP955, is one of three de Havilland airframes up for grabs, along with the 1972 Avions Pierre Robin DR-400. The main attraction of the lot is the Royal Air Force (RAF) variant of the Dove, dubbed the de Havilland Devon.
Photo: Moore Allen & Innocent
VP955 was operated by 207 Squadron RAF and is said to have carried several important British ministers during its years of service. The aircraft has been in service with the Royal Air Force since 1947 and was reportedly used by Prime Minister Anthony Eden in the 1950s along with disgraced cabinet minister John Profuma. It was sold to a former pilot in 1984 and decommissioned in 1998.
Auctioneer Philip Allwood said,
"De Havilland aircraft are an important part of our aviation heritage. We hope that museums, conservation groups or enthusiasts will be able to restore them to their former glory – either as a static display or even take to the skies again."
It will most likely cost around $5,000
Interested bidders should be prepared to pay several thousand pounds for the fuselage, as auction the house of Moore Allen & Innocent has provided an estimate of £3,000 ($3,628) to £5,000 ($6,047) for each de Havilland Dove/Devon. The smaller Robin DR-400 (reg: G-BAGS) is likely to cost a little less, between £2,000 ($2,419) and £3,000 ($3,628).
The remaining two de Havilland Dove aircraft will also undoubtedly generate interest – the first (registration: G-ARBE) previously owned British Aerospaceand the other (registration: G-ARJB) belonged to British businessman Joseph Cyril Bamford and came with a pair of wings.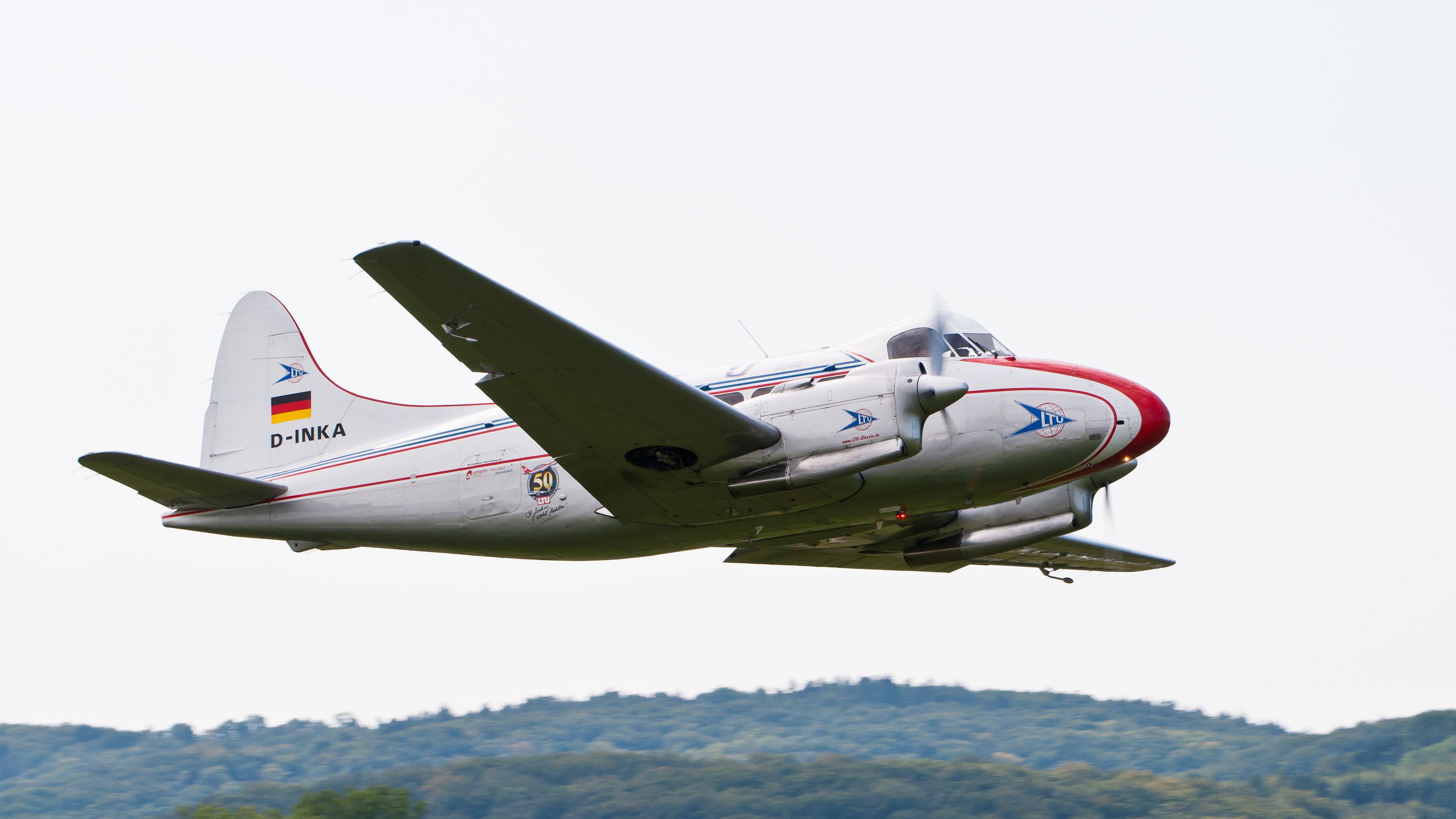 The auction will feature a wide range of historic aircraft parts, including tail fins, propellers and engine covers. The lot itself will offer over 500 items, of which around 145 are aviation related – outstanding items include an RNAS Culdrose Sea Hawk tail fin decorated with a sea hawk motif and over 100 aviation wooden storage boxes.
About de Havilland's pigeon
The de Havilland Dove made its first flight in 1945 before entering service a year later. Over 540 Dove aircraft have been produced throughout the program's history, including 127 Devon variants, while the passenger Dove has been built 404 times. In its heyday, the Dove was typically configured to carry eight to 11 passengers, although the versatile aircraft could be configured in a variety of ways, including the six-seat Dove 2 business jet.
Nowadays, only a few Doves remain in working order and are rarely seen at air shows or in private collections.
Are you following anything from this auction? What is the most interesting part of aviation history that you own? Let us know in the comments.
https://simpleflying.com/aviation-auction-uk-de-havilland-dove/ Former government official De Havilland has put up just one item at a huge British air auction