Aviation
Finally! KLM received the first Boeing 787-10 after 2 years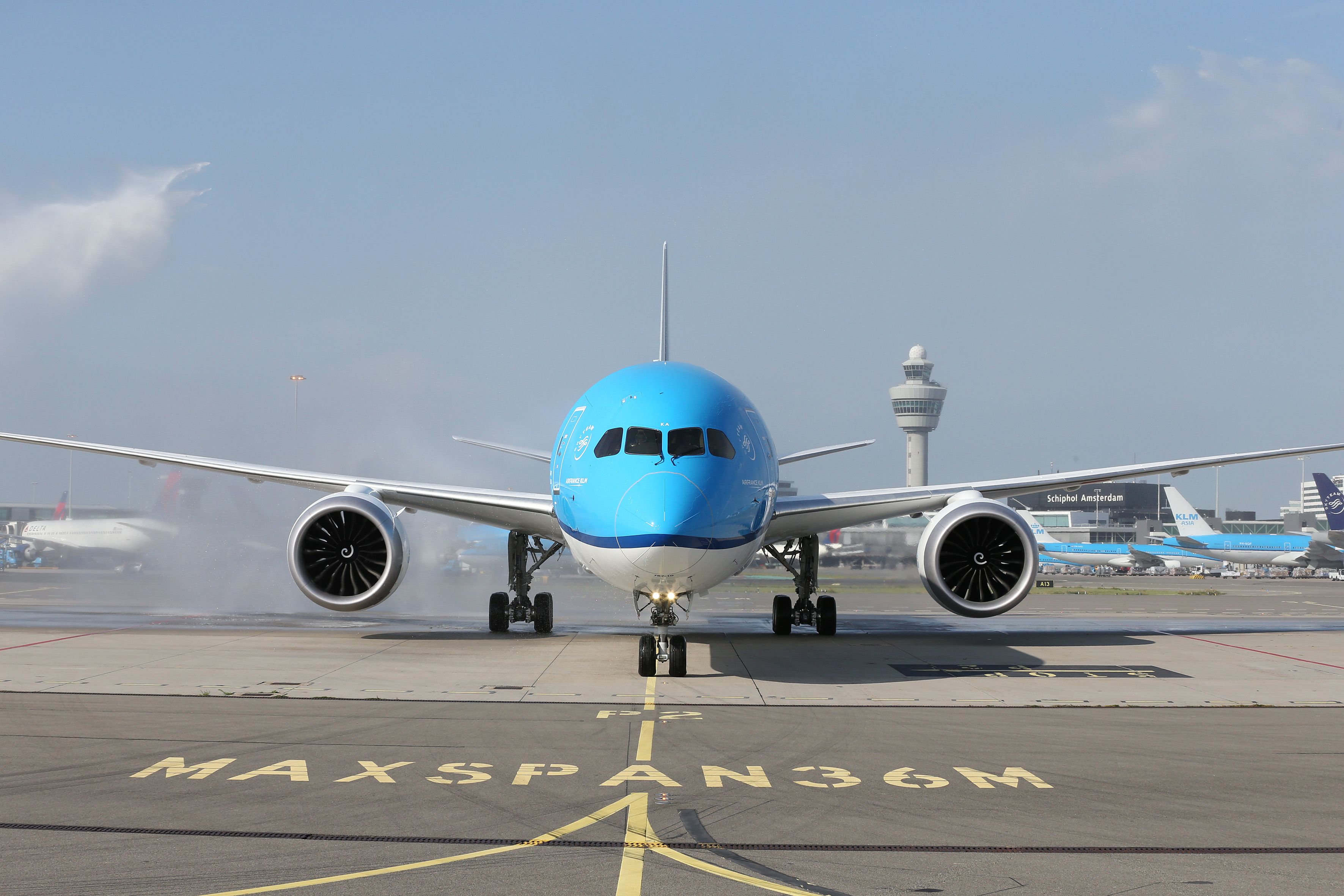 IATA/ICAO code:

KL/KLM

Airline type:

A full-service carrier

Hub(s):

Amsterdam Schiphol Airport

Year of foundation:

1919 year

Alliance:

SkyTeam

Group of airlines:

Air France-KLM

General Director:

Peter Elbers

country:

Netherlands
On August 31, KLM Royal Dutch Airlines received its 6th Boeing 787-10 Dreamliner. While the 6th delivery of this 787 variant is hardly newsworthy, the fact that it was the first Dreamliner delivered by KLM in more than two years is rather telling. Indeed, before this new aircraft landed in February 2020, the last KLM 787-10 aircraft arrived. Let's take a look at the details of the new aircraft in this article.
Most of KLM's 787-10 came out in its 100th anniversary year. Photo: KLM
Details of the flight and the delivery aircraft
According to BOE Family Flights, KLM's latest Dreamliner is registered PH-BKH, with Boeing MSN 42489 and line number 1008. According to FlightRadar24.com, the aircraft flew out of Charleston, South Carolina August 31 at 18:41 local time and made the transatlantic journey to Amsterdam in about seven and a half hours. Night flight, plane landed at Amsterdam Schiphol at 08:12 local time.
PH-BKH completed a total of seven flights with a total test flight time of 17 hours and 15 minutes prior to delivery. The very first flight of the plane took place on May 22, 2020, and its fifth flight was the last before a long break on the ground. From October 2020 to August 2022, the plane remained on the ground in Charleston.
Delivery flight from Charleston to Amsterdam. Photo: FlightRadar24.com
A long pause
The two-year pause in KLM's Dreamliner deliveries accurately reflects Boeing's problems with the FAA, which forced The US aircraft manufacturer is halting all 787 deliveries production issues have not yet been resolved. There was a very brief recovery in 2021, but it was short-lived. After working hard with the US regulator to meet the required standards, Boeing was only able to ship new 787s to customers on August 10, 2022. The first delivery after the pause went to American Airlines, which received its first Boeing 787-8 in April 2021.
For KLM, a Dutch airline hasn't received a 787 since February 2020. The carrier received a 787-10 every few months before that, receiving three in the fall of 2019. The airline's very first Boeing 787-10 Dreamliner arrived in June 2019 and was nicknamed "Oranjebloesem" (Orange Blossom) and registered PH-BKA.
The airline's first Dreamliner arrived more than three years ago. Photo: KLM
By now there should have been more…
It goes without saying that the airline should have many more 787-10s by now. Indeed, according to an old statement found on its website, KLM says the airline planned to have 15 Boeing 787-10s in its fleet by 2022.
Let's hope Boeing doesn't take too long to clean it up backlog of supplies. When it comes to KLM, there are three or four 787-10s built but not yet delivered. These aircraft have the following registration and serial/line numbers:
PH-BKI (MSN 42496/1016)
PH-BKK (MSN 42500/1074)
PH-BKL (MSN 42501/1130)
Planespotters.net lists PH-BKM as a leased aircraft, no MSN information available.
PH-BKI was brought out of storage last week and BKL completed its 4th and final test flight yesterday. This activity suggests that KLM's fleet could certainly increase by two more aircraft in the next few weeks.
Are you excited about the resumption of Boeing supplies to KLM? Let us know by leaving a comment!
Sources: BOE Family Flights, Planespotters.net, FlightRadar24.com
https://simpleflying.com/klm-takes-delivery-of-first-boeing-787-10-in-2-years/ Finally! KLM received the first Boeing 787-10 after 2 years