Aviation
Edmonton Airport and CargoAi Win 2022 Sustainability Awards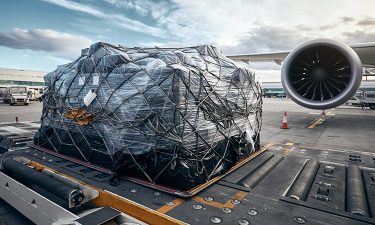 The International Air Cargo Association (TIACA) has announced Edmonton International Airport's (YEG) CargoAi (startup/small business) as winners in the corporate and startup/small business categories of the 2022 Air Cargo Sustainability Awards.
The TIACA Sustainability Awards, an annual program held in partnership with one of the industry's leading IT solutions providers, CHAMP Cargosystems, is now in its third year. The awards recognize outstanding businesses and industry initiatives aimed at making air cargo more sustainable.
Edmonton International Airport has been selected as the winner of the 2022 Air Cargo Sustainability Corporate Award for the YEG Airport City Sustainability Campus. YEG's Airport City Sustainability Campus is a growing hub for transportation, freight logistics, manufacturing, sustainable development, technology development and tourism. It is an integrated ecosystem that fosters collaboration and innovation while facilitating the commercialization of new clean technologies.
CargoAi has been selected as the winner in the Start-Up/Small Business category of the Air Cargo Sustainability Awards 2022. CargoAi will receive a cash prize of $10,000, with two runners-up receiving $2,500 each. The winner was decided by the audience at the Air Cargo Forum in Miami. CargoAi has launched Cargo2ZERO, a suite of forwarder solutions aimed at decarbonizing the air cargo industry through CO2 efficiency score.
"Congratulations to Edmonton International Airport and CargoAi for winning the fourth annual Air Cargo Sustainability Awards. We are very pleased to see the progress made in the industry towards sustainability. The winners truly demonstrate the spirit of those who strive to do better not only for themselves, but also to create a sustainable future for the industry and our next generation," said Stephen Polmans, TIACA Chairman.
Chris McDermott, CEO of CHAMP Cargosystems, added: "We are delighted to congratulate CargoAi as well as Edmonton International Airport. This year, the number of awards for the sustainable development of air cargo transportation has increased significantly. The strong entries show evolution and innovation across the industry and are a good sign of things to come. Now and in the future, sustainable development will be an integral part air freight."
The Start-ups and Small Businesses category recognizes and encourages young, emerging businesses and small businesses that are establishing a presence in and contributing to the air cargo industry. sustainability transformation.
https://www.internationalairportreview.com/news/181006/edmonton-airport-and-cargoai-win-the-2022-sustainability-awards/ Edmonton Airport and CargoAi Win 2022 Sustainability Awards