Travel
Doha unveils new forest garden at airport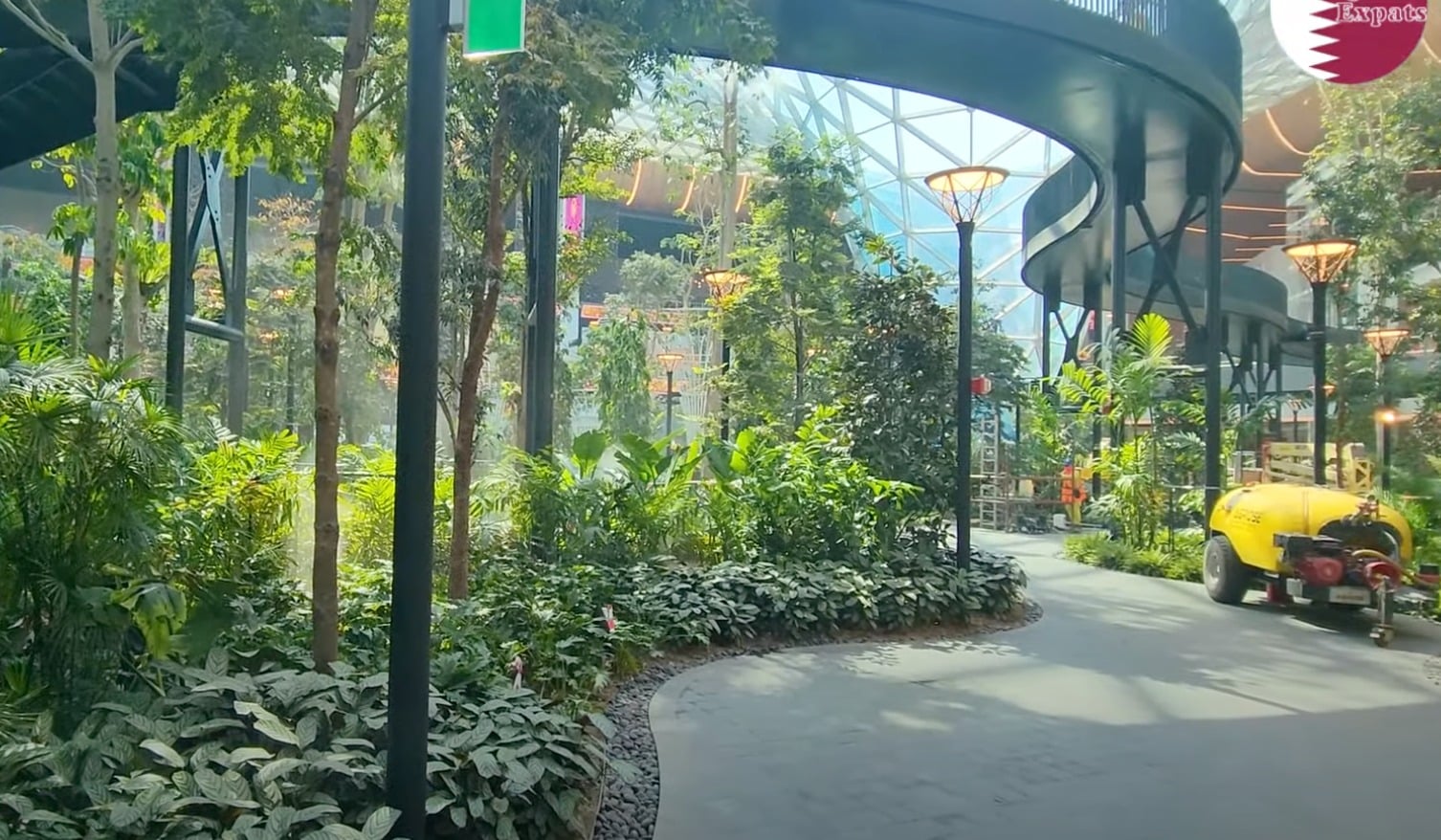 Hamad Airport in Doha, the largest airport in the country, opened a huge new indoor, natural light forest. Just in time for visitors traveling to the 2022 FIFA World Cup, The Orchard is an atrium of over 60,000 square feet that looks like a rainforest.
The Orchard will serve as the airport's new, central hub, welcoming guests from around the world. The spectacle is part of the Hamad International Airport expansion projects.
With 300 trees and 25,000 plants from around the world under a glass roof, the large water feature really brings the indoor spectacle to life. To complement the forest-style setting, dozens of new shops and restaurants have also opened.
Along with The Orchard as a focal point, other upgrades to the project address the airport's infrastructure and include additional gates, baggage improvements and expanded cargo facilities. The airport also added a second on-site hotel, the 100-room Oryx Garden Hotel, and new lounges.
Other upcoming projects include the Al Mourjan Business Lounge, which will overlook The Orchard gardens.
Along with The Orchard and other infrastructure projects, Doha officials predict that these upgrades will further boost tourism to the country and through the airport. As a key international hub for Qatar Airways, officials estimate it could increase passenger traffic from 40 million to 58 million visitors a year next year.
Next year, the mentioned infrastructure projects, together with new halls and rapid transit in the airport area, the airport's capacity can grow to about 70 million passengers a year.
These expansions are just some of the area's upgrades to accommodate the wave of passengers expected to visit the FIFA World Cup. The upgrade of Hamad Airport in Doha will certainly become a key hub for passengers traveling to the event as well as for passengers to other parts of the world.
https://www.travelinglifestyle.net/video-doha-introduces-new-forest-garden-inside-the-airport/ Doha unveils new forest garden at airport