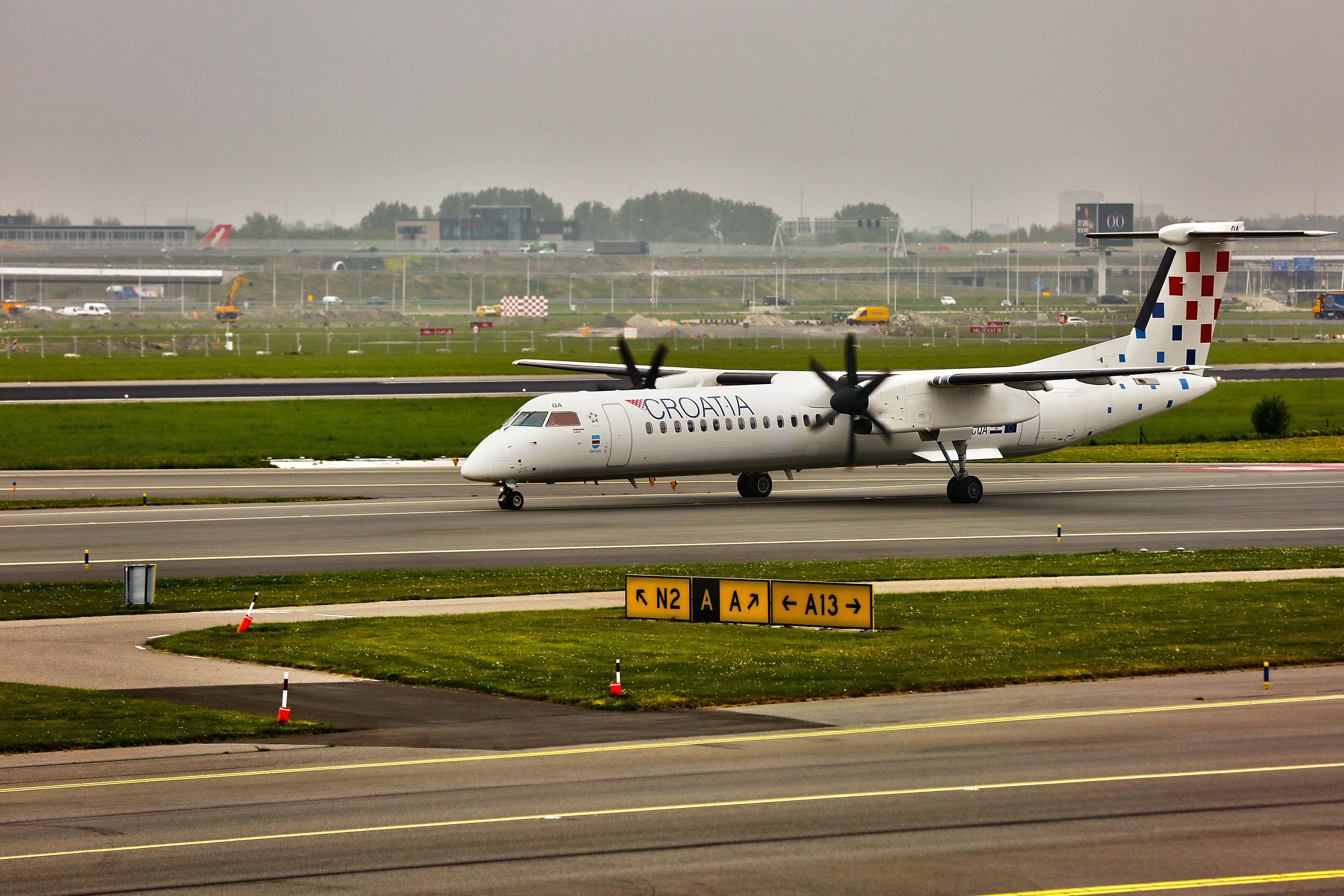 IATA/ICAO Code:

OU/CTN

Airline type:

A full-service carrier

Hub(s):

Zagreb Airport

Year of foundation:

1989 year

Alliance:

Star Alliance

General Director:

Yasmin Baich

country:

Croats
Croatia Airlines shareholders are set to vote on the airline's proposal to issue an additional 29.6 million shares, each valued at HRK 10 ($1.38). This amounts to a capital injection of 296 million kuna ($40.76 million). This will be done by the Croatian state.
The increase would significantly increase the capital of Croatia Airlines: from the current 627.9 million kuna ($86.42 million) to 923.9 million kuna ($127.17 million).
The vote will take place at an extraordinary general meeting on December 22, but as the Croatian government is the airline's largest shareholder, there is little doubt as to whether it will actually take place. 98.76% of the shares of Croatia Airlines belong to the state.
The Croatian government has been propping up its loss-making national airline for years through soft loans, capital injections and PSO agreements. At the same time, suppliers and partners of Croatia Airlines are largely owned by the state, so in this way the airline also indirectly receives favorable treatment from the state.
For example, Split Airport, the second largest airport in Croatia, pays Croatia Airlines HRK 3,875,000 (US$533,000) for marketing services. This is the same advertising model that Ryanair uses with tourist boards to subsidize their operations.
It is not yet clear what the capital injection will be used for. Croatian Airlines is unprofitable, so will undoubtedly go to finance its operational needs. Its quarterly losses are now double their pre-pandemic levels.
In June 2022, the airline recorded its first profitable month in three years and also turned a profit in the third quarter of 2022. This is its first profitable quarter since Q3 2019 before the pandemic.
Earlier this week Croatia Airlines and Airbus announced they entered into an agreement for the airline to purchase six Airbus A220 and rent an additional nine.
The Croatian flag carrier will replace its entire fleet of Airbus A320, Airbus A319 and Dash 8 aircraft with this aircraft type when it becomes an A220-only airline.
However, it remains unclear how Croatia Airlines intends to finance this ambitious fleet replacement plan. It's not often that an airline replaces its entire fleet with a single order, so it will be interesting to see how this risky move plays out.
Croatia Airlines hopes a single fleet strategy will turn its fortunes around after two decades of stagnation. The Airbus A320 family of aircraft is simply too large to be profitable for the airline due to the highly seasonal nature of the Croatian market.
At the same time, the decentralized structure of passenger traffic in Croatia, with the capital on the mainland and many tourist airports on the coast, made it difficult for Croatia Airlines to build a hub at its base airport in Zagreb.
It is not known how much of the capital injection, which will be confirmed on December 22, will go towards financing the Airbus A220 order.
Let us know what you think of this story in the comments below.
https://simpleflying.com/croatia-airlines-capital-injection/ Croatia Airlines will receive a $40 million capital injection