Aviation
Could a preserved Concorde ever return to the skies?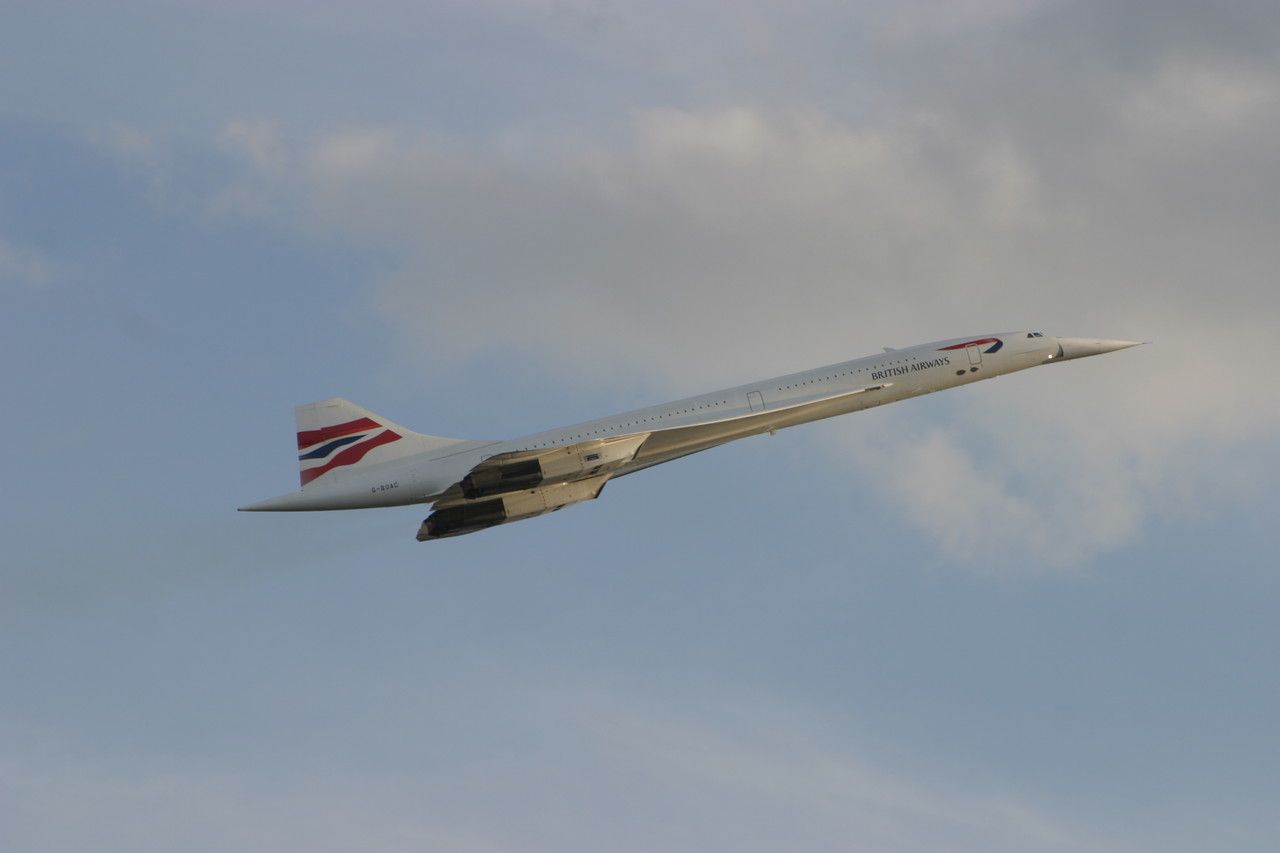 Concorde is an aircraft that captures the imagination and is instantly recognizable even to non-aviation fanatics. The first commercial passenger airline capable of supersonic speed, it could take you to your destination before you even set off. A total of 20 airframes were built, and only 14 of them were in commercial operation. Could we see Concorde flying again almost 20 years after its last flight?
The story of Concorde
In the early 1960s, the British and French governments agreed to develop an aircraft capable of supersonic flight. Development continued throughout the 1960s and 1970s, with a prototype flying in 1969 and then first commercial service in 1976. There were initial orders from more than a dozen airlines, but many were canceled due to environmental and economic factors, including the 1973 energy crisis.
Only two airlines ended up operating Concord – British Airways and Air France. Of the 20 built, six were prototypes and 14 entered service, seven with British Airways and seven with Air France. Due to the aircraft's supersonic speed, the scheduled flight time from London to New York was usually three and a half hours. The time difference meant that you would land in New York earlier than you would fly out of London.
British Airways and Air France continued to operate aircraft until disaster in Paris in July 2000. They were decommissioned to make safety changes. British Airways resumed Concorde on 11 September 2001. The economics of operating Concorde and the decline in air travel following the 9/11 terrorist attacks led to British Airways and Air France grounding their fleets.
The last Concorde flight took place in November 2003.
Although more than a dozen airlines initially ordered the Concorde, British Airways and Air France were the only two airlines that eventually took delivery. Photo: British Airways
Where are the planes today?
After Concorde was decommissioned, the planes became mainly museum exhibits in varying degrees of preservation. Many are in excellent condition and some even have all four engines. One Air France Concorde was still partially active after retirement to assist in the Paris crash investigation.
British Airways Concorde Heathrow Airport was stored on the outside, had its engines removed, and had its interior stripped of parts. The Concorde at the National Museum of Flight in Scotland had to have its wings removed to transport it into place. The frames in the Smithsonian Museum in Washington and another in Barbados have been preserved to a high standard.
Despite ongoing conservation, none of these Concordes come close to being airworthy.
Can a preserved Concorde fly again?
There are no modern commercial airliners that match the speed and elegance of Concorde. Since its retirement, there have been campaigns to get the Concorde flying again. There are two Concordes at Le Bourget Airport in Paris, and one of them is considered to be the best preserved. Even that will require significant investment to get it flying again. Technical support from airbus was discontinued after the aircraft was withdrawn from production, so no spare parts are produced. Concorde was discontinued almost 20 years ago, so fewer people with aircraft experience are still in the industry.
As the first supersonic commercial aircraft, the Concorde was a popular aircraft and drew crowds of people to watch it fly until its final flight. Photo: British Airways
It is unlikely that Concorde will ever return to commercial airline service. Even if the technical and regulatory issues could be resolved, it would be difficult to justify the economic benefit of reactivating Concorde and integrating it into a modern airline fleet. It may be technically possible to restore Concorde so it can fly again, and there have been several groups interested in doing so, but it would require a significant financial commitment.
The challenges of manufacturing and certifying new parts, maintaining a licensed flight crew capable of flying it, and ongoing maintenance and upkeep mean we are no closer to seeing Concorde fly again since its last flight in 2003.
https://simpleflying.com/could-a-preserved-concorde-ever-return-to-the-skies/ Could a preserved Concorde ever return to the skies?