Aviation
Companies need to improve in the value chain of due diligence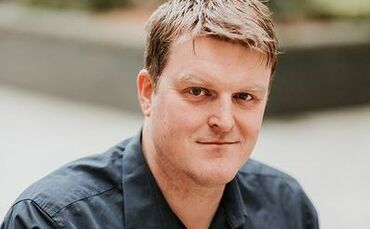 Regulators and standardization bodies are preparing to make reporting on risks in the value chain mandatory, and forward-thinking firms need to take this into account, writes Craig Melson of techUK
Businesses are used to managing their supply chains. Not only in terms of cost and operation, but also in terms of human rights. This has taken root in large firms that invest a lot of time and money to understand the risks of their supply chains, and is becoming more common in SMEs due to regulatory compliance and sometimes even a desire to do the right thing.
What kind of due diligence are you talking about?
Practices vary depending on the type of business and sector, but methods include verification of information on supply chain partners, modern preparation for slavery, introduction of human rights policy as a condition for winning business, up to information hotlines, random checks, audits, participation in industry schemes and partnerships with reputable charities and organizations at home and abroad. There are also a number of recommendations from the Institute of Human and Business Rights, the Resource Center for Business and Human Rights, the Ethical Trading Initiative, Unseen UK and even industry guidelines from structures such as techUK.
However, this is not enough. Firms are expected soon to report the risks of a "value chain," meaning a much more advanced, detailed, and probably more expensive process of due diligence.
So how is the value chain different from the supply chain?
In this regard, you should probably get an MBA, but in general the supply chain concerns the production, storage and dispatch of products, while the value chain covers all business operations, all aspects of products and services that the business relationship has been concluded, and supply chain. For technology firms, this is even more difficult when the technology is used to include something else, or is used in a way that was not intended; understanding how to effectively screen a much larger number of people and partners is something the sector is struggling with.
Who is driving these changes?
Significant efforts have been made to translate business thinking into a value chain of due diligence, and we see that standardization bodies, regulators and legislators are codifying this in law. The new Council for International Sustainability Standards is trying to establish a basis for global sustainability disclosure standards and refers in all respects to the risks of the value chain. Supply chains are mentioned, but only as a component of effective holistic processes of due diligence.
EU rules on disclosure of sustainable development are nearing completion, as well as the recently announced Corporate Sustainability Review Directive, which also explicitly refer to "value chains", making this mandatory. In the UK, we are looking forward to new reforms to the UK's Modern Slavery Act, which may also go beyond the supply chain.
This sounds like a big test of where companies can start?
Firms are still struggling to understand what it means in practice to be prudent in the value chain. The technology has debated around the "end user" and the need for due diligence, as well as how to manage when a technology service or product is transferred to different jurisdictions.
Fortunately, we have the UN Guiding Principles on Business and Human Rights, which will help us by outlining clear principles of effective due diligence. Firms should view this as a first case and look at some of the excellent reports and research available on Business and Human Rights Resource Center for some good case studies. At techUK we are here to help our members and we look forward to issuing additional free tutorials to help firms in any sector.
Craig Melson is the Deputy Director of techUK
https://www.businessgreen.com/opinion/4051357/companies-value-chain-diligence Companies need to improve in the value chain of due diligence