Defence
Bodybuilder jailed for $245,000 disability fraud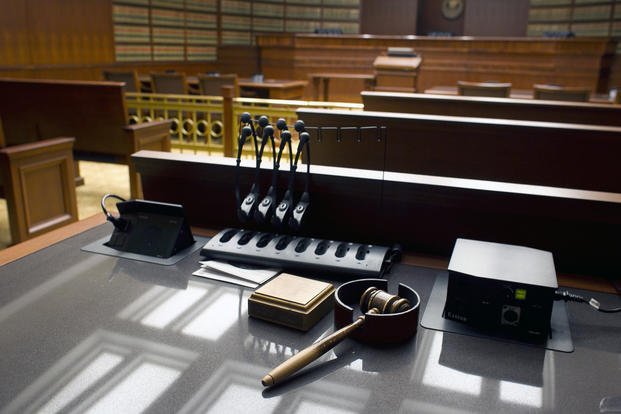 USA Army veteran who falsely claimed post-traumatic stress and physical disabilities left him so weak he couldn't deadlift 10 pounds — but who remained a hardcore bodybuilder with the social media posts to prove it — will spend at least 10 months pumping iron in federal prison .
Zachary Barton, who moved from Port St. Lucie to Colorado Springs while defrauding the Department of Veterans Affairs, will move to one of three federal prisons in Colorado after being sentenced to 12 months and $245,932 in restitution. In May, Barton pleaded guilty in West Palm Beach federal court to one count of theft of government property.
"One inherent problem [Veterans Administration-Veterans Benefits Administration] what has to be contended with is that he works on the honor system with his veterans," prosecutors said in the sentencing recommendation. "The VA-VBA will always err on the side of the veteran because its historic mission and goal is to bring the veteran back to life society after they have served our country and rehabilitate that veteran if the veteran has suffered any adverse effects while serving.
"Therefore, the VA-VBA offers veterans medical care and financial compensation," the statement continued. "As a result, some veterans can, and unfortunately some veterans do, benefit from this practice."
Barton began lying about erectile dysfunction, post-traumatic stress disorder, incontinence, sleep problems and other ailments in 2012. He later admitted that not only did he fake a disability, but he had never been in combat and made up stories to get a better disability rating for having PTSD.
Barton even dropped the book during an exam with a doctor to back up his claim that he was so weak he couldn't lift 10 pounds.
But Barton, Zach Shreds on Facebook, and wife Nicole Barton, formerly Nicole Cowen, were too proud of their hard-earned muscular physique. Social media was abuzz about their brutal workouts.
"A review of publicly available social media and certain web pages revealed that Barton trained as a personal fitness trainer in 2016," the prosecutor's office said in a statement, "participated in bodybuilding competitions in May 2019; wrote blogs advising others about his training routines and the products he takes, including tamoxifen, clomid, and T3, as part of his bodybuilding routine; and [Barton] and his wife posted photos and videos of them working out while Barton lifted weights, sometimes more than 600 pounds.'
© 2022 Miami Herald.
Common Tribune Content Agency, LLC.
© Copyright 2022 Miami Herald. All rights reserved. This material may not be published, broadcast, copied or distributed.
https://www.military.com/daily-news/2022/08/16/bodybuilder-landed-prison-time-his-245000-disability-fraud-va.html Bodybuilder jailed for $245,000 disability fraud