Aviation
AutoFlight's Prosperity I performs a test flight for a transient concept check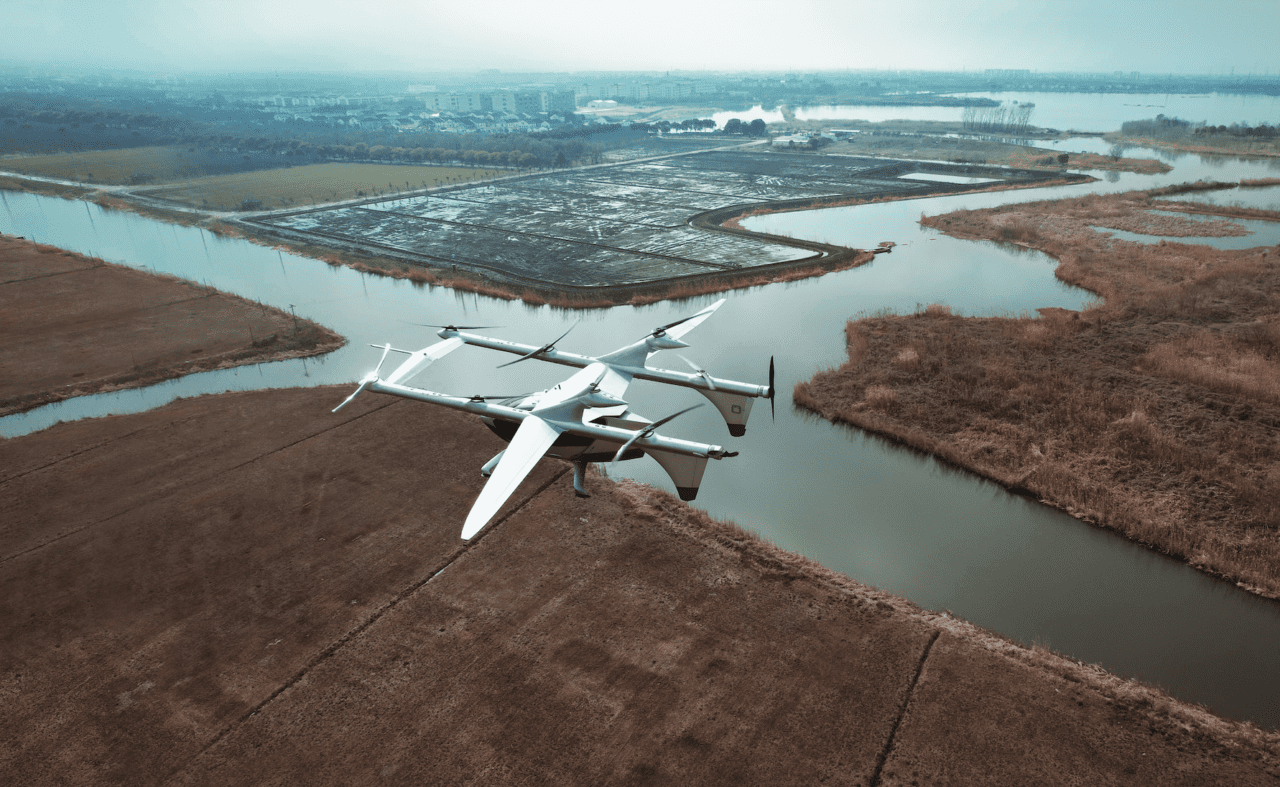 AutoFlight, a startup that develops electric aircraft with vertical takeoff and landing (eVTOL), last month completed a test flight on the transition concept with Prosperity I. This test flight, which demonstrated the aircraft's ability to move from vertical takeoff to horizontal, horizontal , China, at the AutoFlight flight test site.
The startup is one of the first eVTOL companies worldwide to successfully complete the transition flight – only another 4-seater eVTOL aircraft has achieved this. The plane was unmanned during flight tests, but the car is designed to carry three passengers in addition to the pilot.
The company hopes to receive certification of manned flights in Europe by 2025, and the completion of this transitional flight has become an important milestone on the way to this goal. Prosperity I eVTOL is designed to carry passengers within cities or for connected trips between two nearby cities or airports. The company intends to make its services end up costing as much as a taxi ride, and provide the same level of security – as AutoFlight put it, "clean, safe, quiet and accessible air transport for all".
In the transitional phase of the AutoFlight test flight, "the rotors at the top stopped rotating and locked in a streamlined position, while the propellers at the rear pushed the plane forward like a traditional aircraft," the company said. CEO Tian Yu noted that The Prosperity I aircraft was able to complete the transition phase smoothly and safely.
AutoFlight Europe Managing Director Mark Henning commented on the confidence of the engineering team in the development of Prosperity I. The simplicity of AutoFlight's design lies in our patented "lift and cruise" configuration, which combines excellent range and safety with low technical complexity, making it affordable to manufacture , maintenance and operation as an air taxi ".
Founding partner Christian Koenig shared that the company plans to produce both manned and unmanned eVTOL aircraft. One of the competitive advantages of Prosperity I is its configuration, which is technically less complex than others on the market. "The intention is to combine a very simple but reliable aircraft configuration, combine this with the established supply base and [take advantage of] the cost of production in China, "he said Aircraft. In addition to working on EASA certification by 2025, another long-term goal of the company is to obtain certificates for all key markets.
A videos from AutoFlight with a transitional test flight has just been released by the company. According to the video, the test aircraft will be the final project of Prosperity I. The range of the AutoFlight aircraft will be 250 kilometers and will have a cruising speed of 200 km per hour.
https://www.aviationtoday.com/2022/02/17/autoflights-prosperity-performs-proof-concept-transition-test-flight/ AutoFlight's Prosperity I performs a test flight for a transient concept check