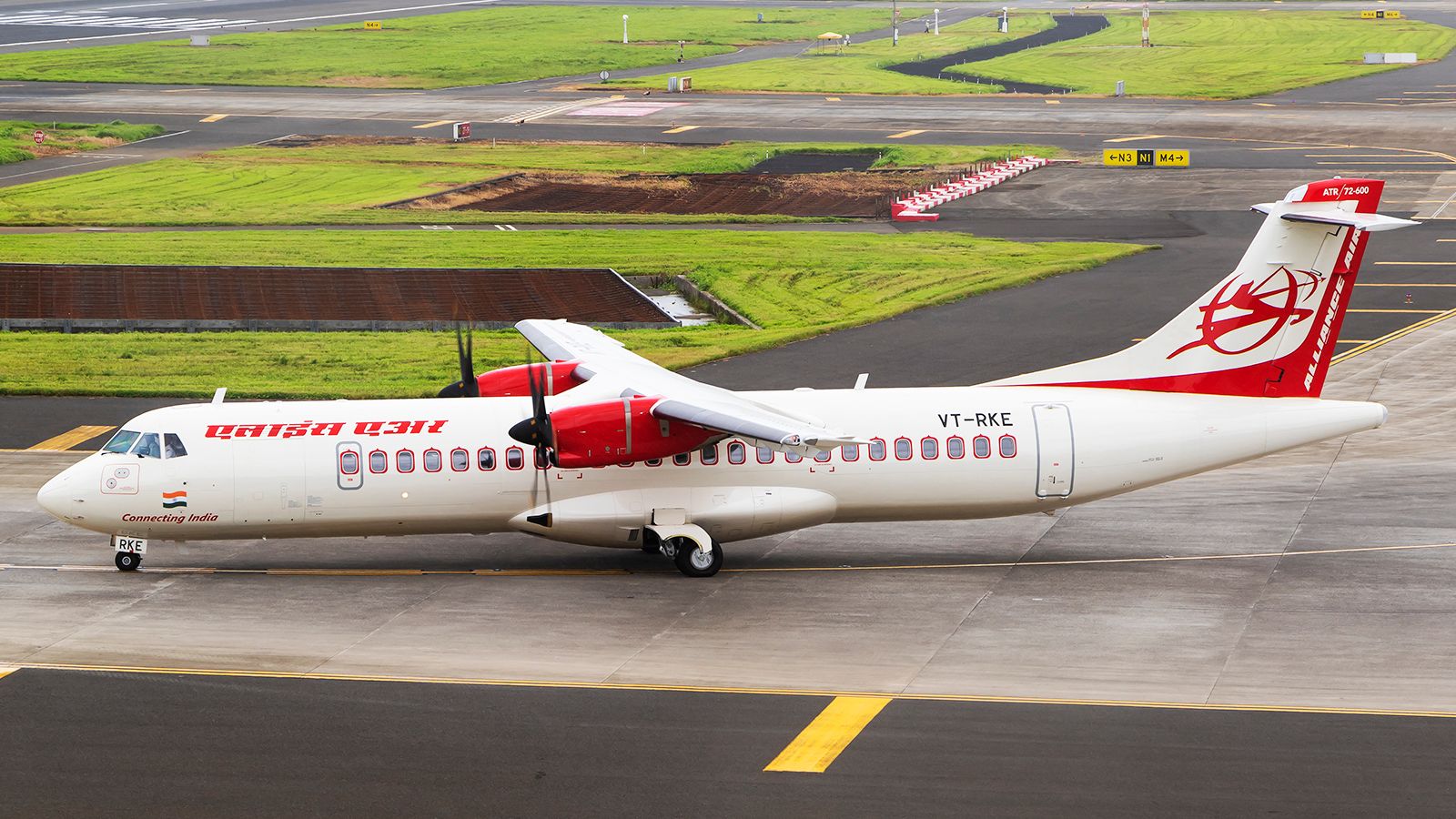 India's regional airline Alliance Air has opened two routes to the newly opened Doni Polo Airport (also known as Kholangi Airport) in Itanagar. The state-owned carrier operates a fleet of turboprops and focuses on Tier 2 and Tier 3 destinations in India. It has a large footprint in northeast India and the latest flights are part of its drive for regional expansion.
Two new routes
Alliance Air launched two new routes in the state of Arunachal Pradesh in northeastern India. The carrier has launched flights on Dibrugarh-Itanagar-Ziro and Dibrugarh-Itanagar-Pasighat routes.
The flights were launched virtually by Indian Aviation Minister Jyotiraditya Scindia. On Tuesday, Alliance Air commenced flights on the Dibrugarh-Itanagar-Zero sector, with the aircraft departing Dibrugarh Airport at 10.20 am and arriving at Hollongi Airport in Itanagar at 11.10 am. He then continued his onward journey leaving Itanagar at 11:30 AM and reaching Zir at 12:05 PM.
The next day it followed a similar pattern with the Dibrugarh-Itanagar-Pasighat route. Alliance Air uses its Dornier 228 aircraft manufactured by Hindustan Aeronautics Limited (HAL), which allows it to access small airfields in the north-east of the country.
Hollonghi Airport was recently commissioned and was developed under the Regional Connectivity Scheme of the Government of India SUDAAN. Its length is 2300 meters runway, which enabled Arunachal Pradesh to receive large aircraft for the first time. Earlier this week IndiGoalso launched services from Itanagar to Mumbai and Kolkata.
Dornier 228
Alliance Air has used the Indian-made Dornier 228 aircraft on these new routes, as the aircraft's compact size allows it to land at airports with small runways, such as Ziro. The airline received the aircraft in April to expand its presence in the country's regional market.
Alliance Air is the first Indian airline to use the Dornier 228 for scheduled passenger flights. The 17-seat aircraft is capable of operating from short and semi-prepared runways for day and night operations and is frequently used for utility and commuter transport, air taxi operations, coast guard duties and maritime surveillance by the Indian Armed Forces.
It also recently introduced two brand new ones ATR 42 planes and deployed them on several routes, including to the hilly northern Indian destination of Shimla, where he returned two years later. The airline also has 18 ATR 72 aircraft in its fleet, of which 16 are in active operation, according to ch-aviation.
International plans
Earlier this month, it was reported that Alliance Air may offer flights to nearby countries in the future. The airline will reportedly focus on connecting smaller Indian cities with offshore destinations such as Sri Lanka, Nepal, Bangladesh and Myanmar.
Prior to the pandemic, Alliance Air operated a flight to Jaffna, Sri Lanka. Its fleet of short-range turboprops does limit the options to nearby destinations, but it will be interesting to see what new connections these flights can open up once they're up and running.
Have you traveled with Alliance Air before? What do you think about the airline's network and flights? Please leave a comment below.
https://simpleflying.com/alliance-air-new-routes-in-northeast-india/ Alliance Air opens new routes in Northeast India