Aviation
Alaska Airlines is using the technology with the first US trial of an electronic bag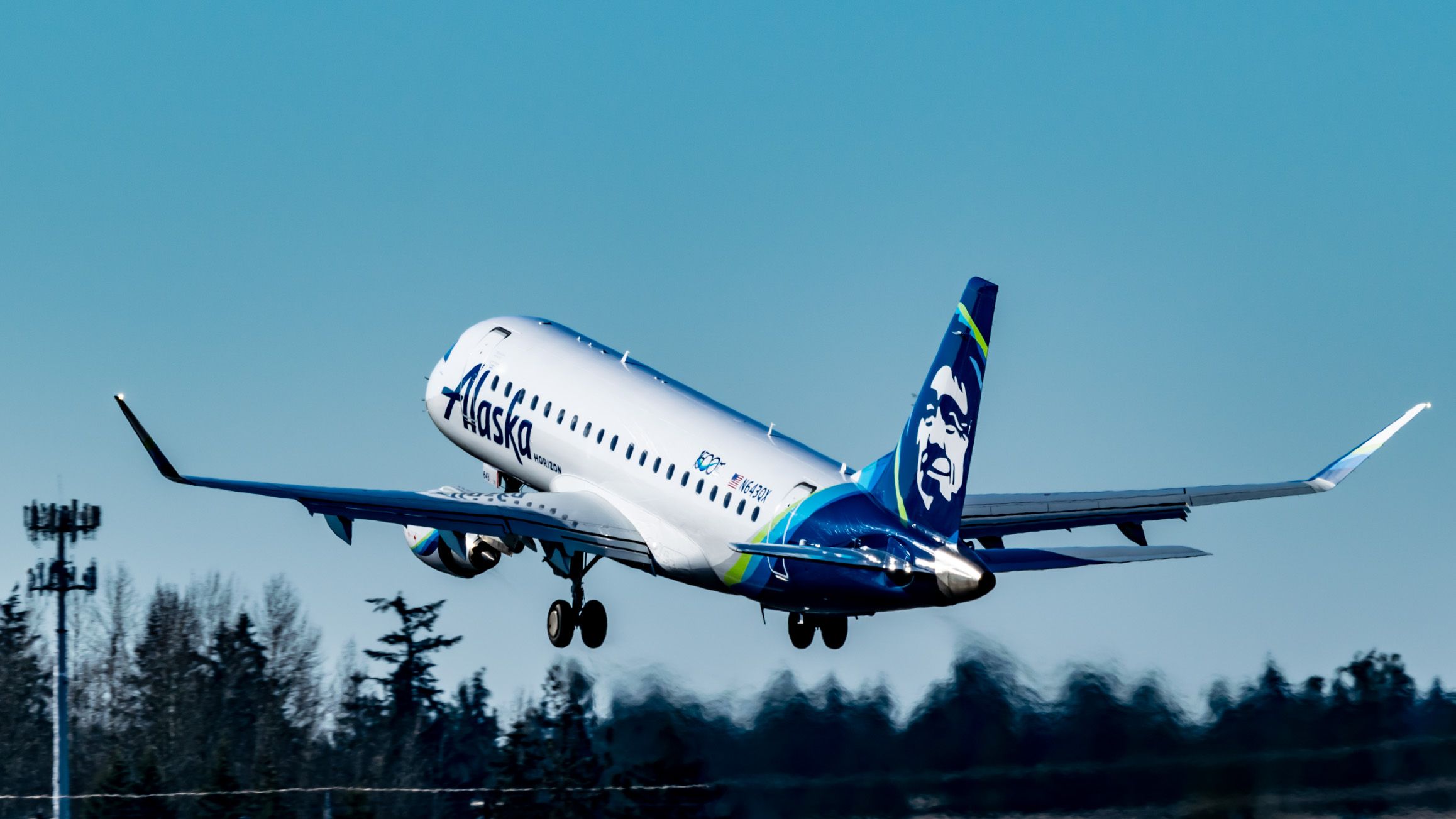 The days of long queues at airports are numbered Alaska Airlines passengers. After several months of testing, the carrier introduced a new electronic baggage program that allows you to reduce the waiting time at check-in by up to 40%.
What is BAGTAG?
Earlier this year, Alaska Airlines has announced a partnership with the Dutch company BAGTAG to improve the quality of customer service and simplify travel through airports. After a short trial period at San Jose International Airport (SJC), Alaska Airlines became the first US carrier to implement the technology, joining existing users including KLM, South Chinaand launch the client Lufthansa.
Two thousand five hundred pre-registered Alaska Mileage Plan members will receive tags this week, allowing them to check in their luggage through the carrier's mobile app before their trip. The tags will operate on board all Alaska Airlines flights operated by the airline and its regional contractors, Horizon Air and SkyWest Airlines.
The BAGTAG luggage tag measures just three by five inches and uses basic but innovative technology that allows passengers to access flight information through the Alaska Airlines app. The tags require limited battery power due to the e-ink display, which is charged by a mobile phone, ensuring long battery life and reducing the paper and plastic waste associated with traditional luggage tags.
"The last thing our guests want is to stand in line" noted Charu Jain, senior vice president of merchandising and innovation at Alaska Airlines.
"With the addition of an Alaska Airlines e-bag tag, our guests can complete almost all check-in tasks from the comfort of their home, work or on their way to catch their flight."
Passengers who missed pre-check-in for passes won't have to wait too long to get them; following additional feedback from its first wave of users, Alaska Airlines will release BAGTAG for public sale in a second phase of deployment in 2023. The tags are expected to retail for around $70, but a firm price has yet to be determined.
Photo credit: Alaska Airlines
Everything is new for Alaska Airlines
The streamlined travel process comes at an ideal time for the carrier, which recently reported record third-quarter revenue of $2.8 billion amid a sudden recovery in passenger air travel, up 18% from pre-pandemic levels.
While the airline remains optimistic for the rest of the year, a slight decline in capacity is forecast for the 4th quarter as Alaska Airlines begins to retire him Airbus A320 and Q400 aircraft by 2023 for the benefit of the general publicBoeing 737 fleet. During the same period, the carrier expects about 43 new 737 MAX jets to join its fleet, roughly one every ten days.
As of the last record order in OctoberThe airline is expected to operate around 250 737 MAX aircraft by 2030, providing additional capacity while reducing costs as the network continues to expand.
Are you a Mileage Plan member and getting a tag this week? Or are you going to buy it in 2023? Let us know in the comments.
IATA/ICAO Code:

AS/ASA

Airline type:

A full-service carrier

Hub(s):

Anchorage International Airport, Los Angeles International Airport, Portland International Airport, San Francisco International Airport, Seattle-Tacoma International Airport

Year of foundation:

1932 year

Alliance:

one world

General Director:

Ben Minicucci

country:

United States
https://simpleflying.com/alaska-airlines-us-1st-electronic-bag-tag-trial/ Alaska Airlines is using the technology with the first US trial of an electronic bag