Aviation
AirAsia has achieved the highest safety rating of 7/7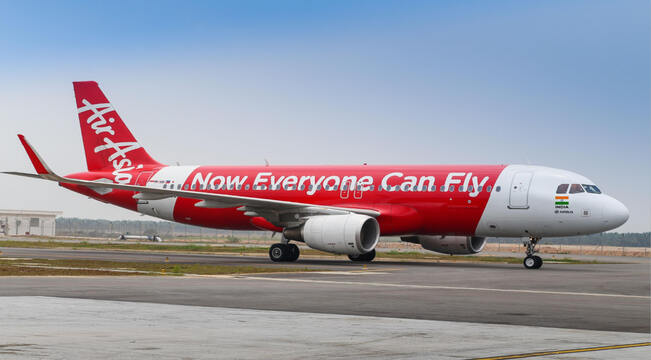 AirAsia India, a joint venture between Tata Sons Private Limited and AirAsia Investment Limited, has received this recognition for demonstrating the highest safety standards.
MumbaiFebruary 19, 2022 – AirAsia India, a joint venture of Tata Sons Private Limited and AirAsia Investment Limited, has again received a 7/7 safety rating for maintaining the highest level of safety and operational integrity. airlineratings.com. AirAsia India, AirAsia Malaysia, AirAsia Thailand and AirAsia Philippines received this recognition for their robust and comprehensive Covid-19 mitigation plans based on the announcement. airlineratings.com.
AirAsia was one of the first to achieve the highest COVID safety ratings on airlineratings.com in 2020 for all the procedures and processes introduced to make flights safer than ever in the new era of air travel. AirAsia is also ranked in the top 20 safest airline agility for 2022.
Following the pandemic, AirAsia India has implemented stringent measures to ensure the safety and well-being of guests and crew, including monitoring global best practices, working closely with healthcare professionals and ensuring that all crews are screened. All AirAsia aircraft are equipped with HEPA filtration systems (high-performance particle suppressors) that filter 99.99% of dust particles and air pollutants such as viruses and bacteria, ensuring the highest possible cabin air quality at a level similar to surgical rooms. AirAsia India has also fully vaccinated more than 99% of its employees.
Corporate Comm India (CCI Newswire)
http://theaviationtimes.com/airasia-achieves-top-7-7-safety-rating/ AirAsia has achieved the highest safety rating of 7/7