Aviation
Air Serbia takes delivery of a second Airbus A330-200 aircraft with a special livery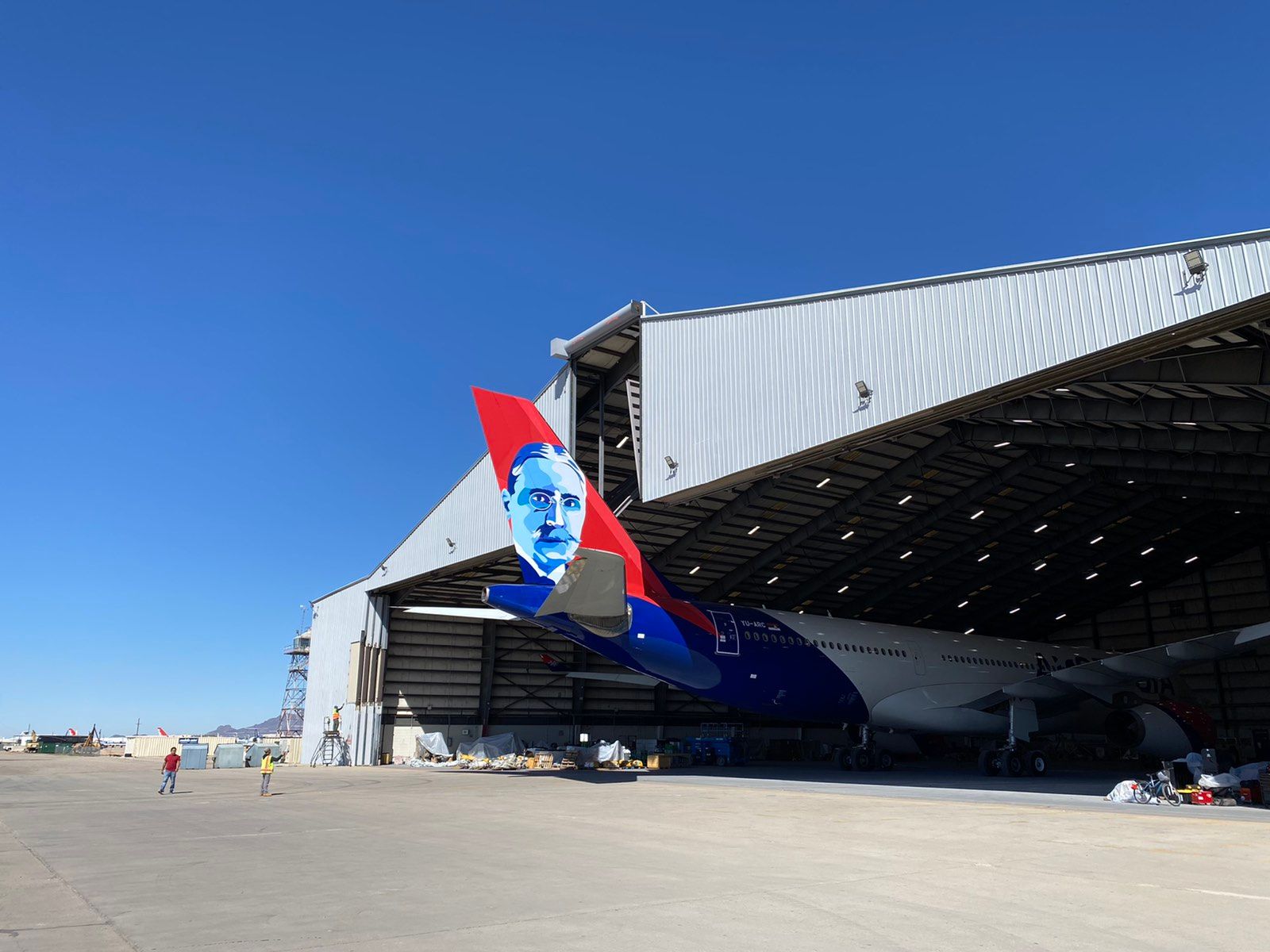 Earlier today, Air Serbia took delivery of the third Airbus A330-200 in its history. The plane landed in Belgrade (BEG) on a flight from New York (JFK), where it had arrived two days earlier from the world's largest commercial aircraft storage facility: Pinal Airpark (MZJ) in Arizona.
The plane landed today, Tuesday, November 22, after 01:00 local time in Serbia. It was due to arrive a few weeks ago to cover another Air Serbia A330 undergoing maintenance at Naples (NAP).
To cover the late arrival of the new A330, Air Serbia leased a Wamos Air Airbus A330-200, which has been operating for it since November 7.
The newly arrived Airbus A330 with registration YU-ARC will help Air Serbia implement its long-haul expansion plans. The airline currently has a single long-haul route to New York (JFK), but it will also fly to Tianjin Binhai International Airport (TSN) from December 9 and Chicago O'Hare (ORD) from May 17.
The aircraft was previously registered as ZS-SXW when flown South African Airwayswhich took delivery of the aircraft in 2011. Air Serbia has not released details on what to expect from its cabin.
Four liveries on three A330s
Serbia's national airline now has a fleet of two Airbus A330-200s. The airline had four liveries on the three A330s it operated.
His first A330, which was subsequently returned to the lessor, had the standard Air Serbia livery. It was then painted in the "Serbia Creates" livery. The second A330 has a special livery with a portrait of Nikola Tesla on the tail.
Now this third A330 also has a special livery. On its tail is a portrait of Mikhail Pupin, a Serbian scientist who lived in the United States.
Air Serbia follows the Norwegian livery of various aircraft with portraits of historically significant figures. At the moment, only the A330 has this pattern, while the ATR and A320 family aircraft are painted in the standard Air Serbia livery.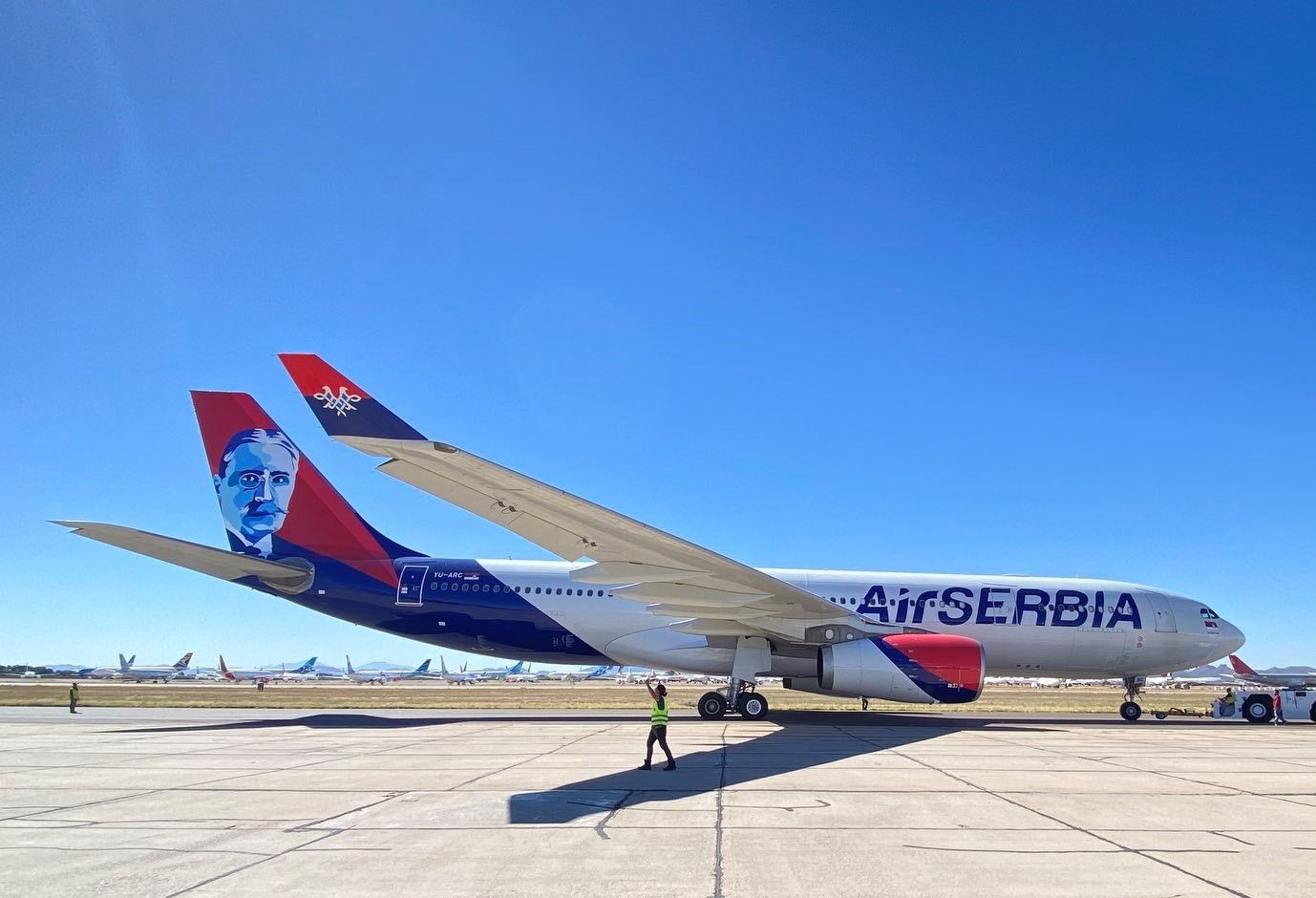 Photo: Air Serbia
Air Serbia is thriving
Serbia's national airline had a very successful summer season. In September, the airline exceeded its pre-pandemic passenger numbers and carried more passengers in the first nine months of 2022 than in all of 2021.
It embarked on a major expansion this summer to take advantage of the lifting of COVID-related restrictions and meet pent-up demand for away vacations. It is launched seven new routes in one week in early June: Bologna, Bari, Hanover, Lyon, Nuremberg, Salzburg and Trieste. It also launched domestic flights in January, Valencia in April, Palma de Mallorca and Sochi in mid-June and Kazan in September.
The airline continues to experience high demand from Russian passengers. Air traffic between Russia and almost all of Europe is suspended, but this does not concern Serbia. The country's government refused to impose sanctions against Russia in connection with its invasion of Ukraine, allowing flights to continue.
So Air Serbia is in the fortunate position of being one of only two airlines that can connect Russian airports with most of Europe. The second is Turkish Airlines, which transfers Russian passengers through Istanbul.
What do you think about Air Serbia getting its new Airbus A330-200? Let us know what you think of this story in the comments below.
https://simpleflying.com/air-serbia-second-a330-200-special-livery/ Air Serbia takes delivery of a second Airbus A330-200 aircraft with a special livery