Aviation
Air Serbia is looking for additional destinations in the US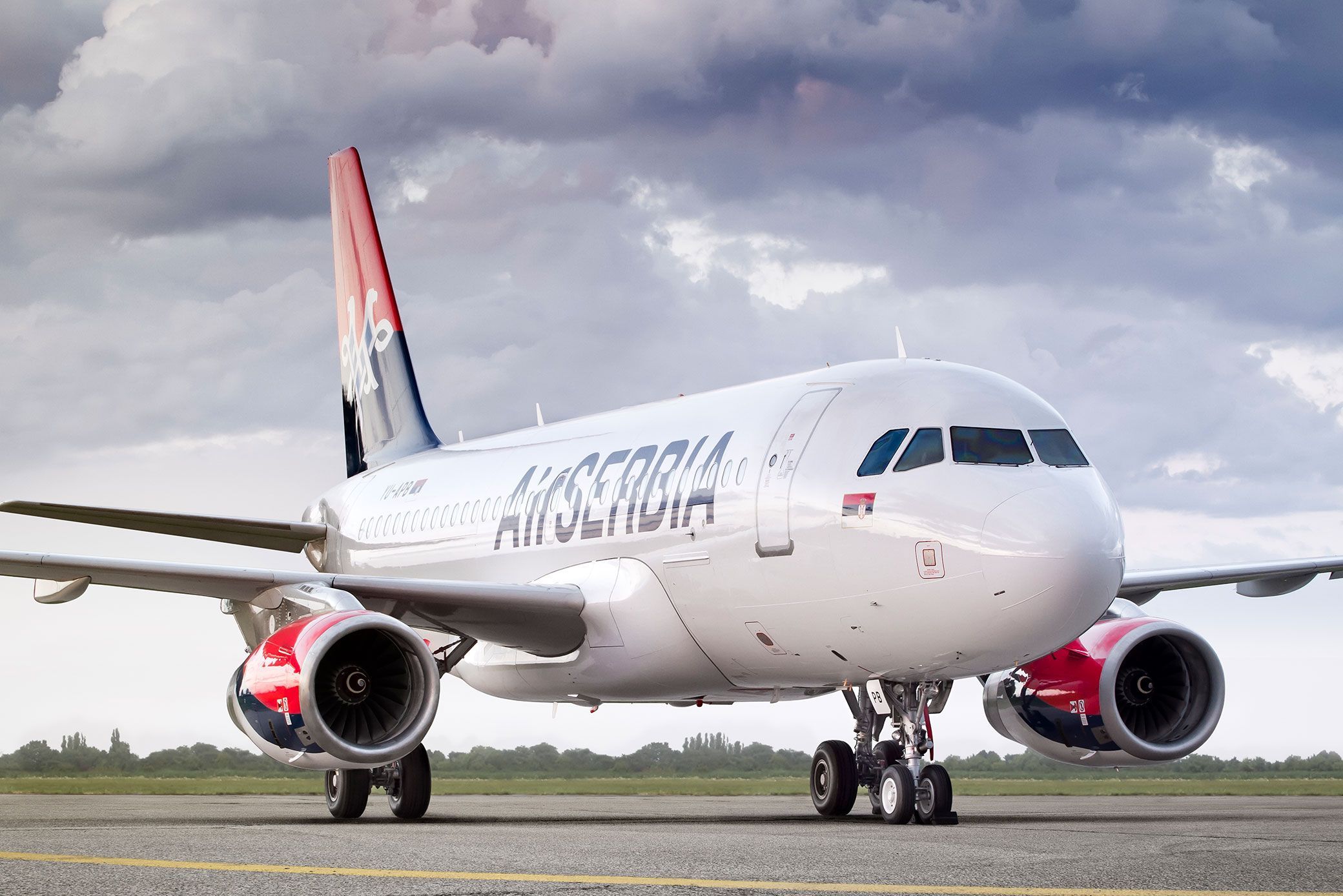 next year Air Serbia plans to open services in Chicago, but is already considering additional destinations in the United States.
American expansion
Air Serbia CEO Jiri Marek shared information about the airline's US expansion plans with Aero Telegraph,
"We are looking at other destinations in the US. But let me repeat, our main strategy is to focus on cities that have year-round potential. We do not want to increase the seasonality that is already high in our region. This is one of the reasons why we prefer Chicago over Toronto, for example, because the Canadian city is not only very seasonal, but also very unidirectional. At the beginning of the season, flights are full in one direction, and at the end – in the other."
The busiest non-served US routes from Belgrade, excluding Chicago, are Los Angeles, San Francisco, Seattle, Las Vegas, Denver, Phoenix, Detroit, Atlanta, Boston, Washington, Tampa, Houston and Orlando.
Air Serbia owes much of its success to the Serbian government, which subsidizes and owns a large portion of the airline. Photo: Air Serbia
The Serbian carrier is already planning daily flights to New York next summer in addition to two weekly flights to Chicago and hopes to agree to code share with a major US airline. Air Serbia previously tried to create a code sharing agreement with American aircraft carriers, but was unsuccessful.
"Now we have interline agreements that work quite well. But we are working to take it to the next level, which is a partnership with one of the major US airlines. We are in the final stages of negotiations and believe that we will be able to announce it before the end of the year." – Marek
Latest news from Air Serbia
Earlier this week, Air Serbia announced that it expects 2022 will be a profitable year. Recently appointed CEO Jiri Marek said:
"We are a smaller regional airline and want to grow with the market in a profitable and sustainable way. In 2021, we significantly improved our operating performance and even reduced losses. We aim to be profitable this year, and will continue to do so in the future. We want it to stay that way. Air Serbia will continue to be the leading regional carrier in the Balkan region and we would like to maintain our share of the Belgrade market between 50 and 55 percent."
Until 2020, Air Serbia was profitable every year from 2014 to 2020. But if it weren't for government subsidies, Air Serbia would have suffered significant losses. The cost of the airline's subsidies is unknown, as are the subsidies the government offers to more than 50 organizations.
Etihad previously had a stake in Air Serbia, but recently exited it. Photo: Air Serbia
Air Serbia received a capital injection of $100 million less than two years ago, but how the money was used is not known. The injection increased the government's stake in the airline from 51% to 82%, which followed Etihad's exit from Air Serbia. Because the Serbian government and Air Serbia are closely linked, Air Serbia has been able to grow significantly. Marek added,
"Air Serbia played a significant role during the pandemic, helping the Serbian government with repatriation, medical assistance and so on. And I think we have proven that not only connectivity, but also significant economic benefits are the result of our work."
The Serbian airline hopes that a return to profitability this year will start a trend of long-term profitability.
Do you think Air Serbia will be able to achieve codeshare with the US carrier in the near future? If so, which one? Let us know in the comments below.
Source: aerotelegraph.com
https://simpleflying.com/air-serbia-additional-us-destinations/ Air Serbia is looking for additional destinations in the US