Aviation
Ahead of the winter of discontent, the government has options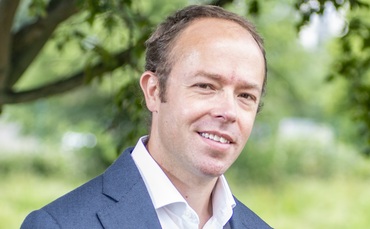 The Prime Minister must seize the opportunity to seize the real opportunity to transform an energy future for all, writes Viridor's Tim Raterai
Price caps and handouts, while vital, address the symptoms of the problem. Without a cure for the disease, we will simply need more money – money that will eventually turn into taxes. Helping the country wean itself off fossil fuels is the cure for the root cause of our current crisis.
Our new Prime Minister has had no time to settle into Number 10. A cost of living and energy crisis not seen since Edward Heath was Prime Minister, followed by the sad passing of Britain's longest-serving monarch served There is no honeymoon for Liz Truss.
Very soon she announced radical measures. The cap on domestic electricity bills is predicted to cost about twice as much as the "unprecedented" bailout made by her opponent in the leadership race, Rishi Sunak. You can imagine that such generosity on the part of the state would be enough to solve the population problem. But it won't. Even with the price cap, the average electricity bill is still double what it was 12 months ago, an increase of more than £1,000. And while gas and electricity are in the spotlight, petrol and diesel remain at record highs, the Bank of England is expected to raise interest rates again and inflation will hit double digits.
Even with government help, for many this winter will feel more like a stranglehold on household budgets than just a squeeze. Further aid commitments, government intervention at best, will help people through. With all these unprecedented interventions, and as we approach a general election, something more is needed.
As we go through a really tough winter, the government has the right to signal long-term solutions to be the light at the end of the tunnel. They can begin to address the root cause of this crisis.
Investing in moving away from fossil fuels has never been more economically attractive – renewables are now nine times cheaper than gas, rising household heating bills are halving the cost of energy efficiency measures, and the total cost of ownership of electric vehicles is now cheaper than fossil alternatives. And as the economy continues to improve, the cost of government intervention falls.
Of course, there is nothing new here – there are many voices calling for action on energy efficiency, renewable energy and other interventions, but this is more than just economics. It's about feelings – the feeling that there is a way.
When used to send long-term signals, policy can accelerate investment plans by moving them forward. Business can respond enthusiastically if there is a clear direction for investment policy. This has been best seen in wind power, where the government's commitment to CfD wind has seen Siemens invest in a plant to manufacture turbine blades in anticipation of future demand.
The government has a whole set of opportunities waiting for them. A strategic program to effectively modernize homes over the next decade is a pathway to jobs across the county. Adoption of existing carbon capture plans will unlock investment and jobs in the North West and North East and help drive the hydrogen economy. Accelerating the deployment of renewable energy will maintain and increase the UK's global leadership and expertise. In each of these areas, the long-term plan will also stimulate the supply chain. Companies will invest in infrastructure to serve those who encounter the police; just like the blade factory.
And that's definitely what we need. As we approach a difficult winter, the promise of new good jobs through investment, of getting to the bottom of what hurts, offers hope. Knowing that your home can be made more efficient and that it will create local skilled employment in the long run promises better times ahead. Seeing pipelines being laid to capture carbon and invest in a new generation of skilled workers opens up the prospect of regeneration; combating climate issues in the very communities that the oil industry has provided for so long.
So while policymakers are right to seek to address the immediate financial burdens facing people, serious thought needs to be given to how we signal long-term investment to move away from fossil fuels and drive decarbonisation to tackle the cost of living and creating the economic recovery that the Prime Minister is striving for.
Winston Churchill once said:an optimist sees opportunity in every difficulty. Amid a deepening crisis, this prime minister has an opportunity to seize real opportunities to transform the energy future for all.
Tim Rotheray is Director of ESG and External Relations at Viridor
https://www.businessgreen.com/opinion/4056765/winter-discontent-government-options Ahead of the winter of discontent, the government has options