Agriculture
A year later, China does not promise to build coal-fired power plants abroad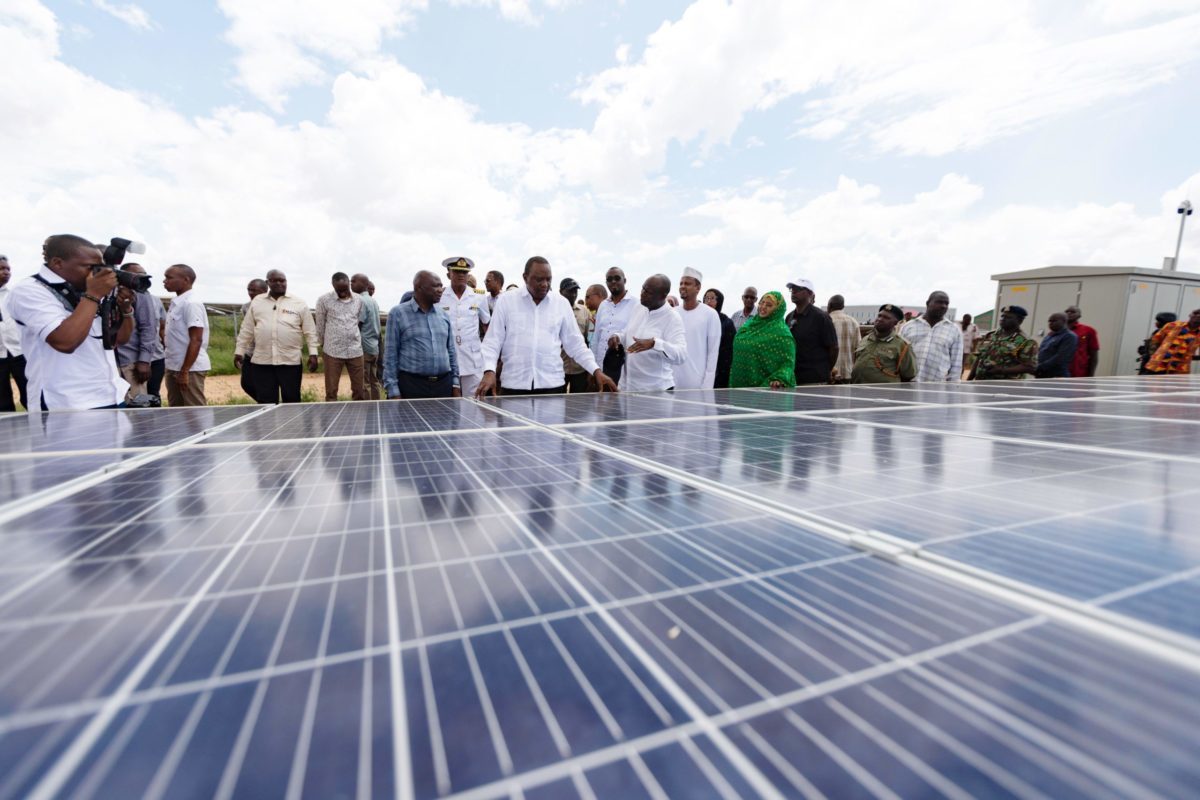 On September 21, 2021, Chinese President Xi Jinping told the UN General Assembly via video link that China will increase support for green and low-carbon energy in developing countries and not to build any new coal-fired power projects abroad.
The move reflects a broader shift away from coal among traditional and emerging aid donors. Two of the main Asian exporters of coal-fired power projects, Korea and Japan, made similar announcements in June 2021. A month after Xi Jinping's announcement, OECD members said they will no longer offer export credit support for coal-fired power plants unless plans to cut emissions are adopted.
China has been a major builder of coal-fired power plants around the world, often providing both the financing and the technology. Its decision has and will have a profound impact both domestically and in expanding the low-carbon development and energy transition of developing countries.
Political messages and signals
Since the announcement, Chinese government agencies, financial institutions and power plant builders have worked at the policy, finance and project levels to increase support for renewable energy projects in foreign energy investment.
At the policy level, in March of this year, the National Development and Reform Commission and three other government bodies published a joint document on promoting green development in the Belt and Road countries. He called for "an end to new coal-fired power projects abroad and careful development of those already under construction," as well as green and low-carbon development of foreign coal-fired power projects already built, which in practice means upgrading plants to increase efficiency and reduce pollution. These were the first concrete instructions from Chinese officials on how to handle projects at various stages of implementation since the initial announcement.
Recommended
Between September 2021 and April 2022, 15 foreign coal-fired power projects that were in pre-financial close and pre-construction were delayed or canceled. These were projects that nevertheless received Chinese financial or EPC (engineering, procurement and construction) support.
Questioners still hanging over projects where financial closure has already taken place, but construction has not yet started, and "captured" power plants that are being built specifically to power industrial zones. In these cases, damages for breach of contract may be payable if the Chinese side unilaterally withdraws, making it difficult to terminate the contract.
On January 6, 2022, the Ministry of Ecology and Environment (MEP) and the Ministry of Trade published guiding principles on environmental protection for foreign investments. They focus on managing environmental risks throughout the life of projects in Belt and Road countries and encourage firms to apply standards developed by international organizations and multilateral bodies, or Chinese standards if they are more stringent.
The rapid pace of policy announcements shows that there is unanimity within the government on the decarbonisation of China's overseas projects. While developing high-level policies and specific guidelines for project-level operations at home, China has also engaged in active diplomatic activities, working with developing countries to build platforms and mechanisms for international green and low-carbon cooperation. In November 2021, the Forum for China-Africa Cooperation issued a joint declaration on combating climate change. Next month, the China-ASEAN Forum on Quality Development of the Belt and Road was held. In May 2022, a joint statement was issued at the BRICS (Brazil, Russia, India, China and South Africa) high-level meeting on climate change.
In October 2021, MEE and domestic and foreign partners founded Belt and Road Initiative (BRI) International Green Development Coalition, with 10 topics identified for research. Important results include a green development leadership for BRI, which created a system for classifying and selecting projects based on their potential environmental impact. The second stage of development of this guide includes a manual for companies and financial institutions, as well as an environmental development guide for road and railway construction. They contribute to the environmental management of Belt and Road projects by helping stakeholders identify, assess, manage and improve the environmental impact of BRI projects; and by providing processes and tools for project management and self-evaluation.
The Eximbank of China, the China Development Bank (CDB) and the China Export Credit Insurance Corporation (Sinosure) are the main state-owned financial institutions that finance overseas projects, and therefore responded quickly to the change in government policy. . Eximbank successfully issued RMB 3 billion (US$425 million). green bonds designed to invest in clean energy, which will finance the construction and operation of renewable energy projects such as hydro and wind power. CDB has signed memoranda of understanding on climate finance with both the Green Climate Fund and the United Nations Development Programme. Meanwhile, Sinosure has accelerated the approval process for renewable energy projects and established a team to analyze risk control and insurance models for renewable energy projects in developing countries. The creation of a green export credit system for clean energy is becoming part of the agenda of these "policy financial institutions" – government financial institutions responsible for policy implementation.
Meanwhile, in the commercial banking sector, the Bank of China and the Postal Savings Bank of China said they would not finance new coal mining or coal-fired power projects abroad. The Industrial and Commercial Bank of China said it would "develop a roadmap and schedule for phasing out coal financing."
Reforming investment and financing models
Our research at the Green BRI Center at the International Institute of Green Finance in Beijing found that central government-owned power generation firms have already exited projects where binding commitments have not yet come into effect and are actively looking to expand their renewable portfolio. energy. The share of fossil fuel projects in China's Belt and Road energy sector projects began to decline in 2016 and bottomed out in 2020, when 58% of investment went to renewable energy sources (hydro, solar, wind and bioenergy), the first time renewables energy has surpassed fossil fuels. And in addition to the 15 Chinese-built or financed coal-fired power projects that have been canceled in the period from September 2021 to April 2022, the country did not make foreign investments in coal power in 2021 and in the first half of 2022.
As for renewable energy projects, in 2021-2022, the bulk of China's investment in the Belt and Road was hydropower, which accounted for 56% of the renewable energy share, followed by solar and then wind. To promote the global energy transition and low-carbon development, China should build on this foundation and expand cooperation with developing countries in renewable energy capacity building and grid construction, and thus gradually increase the share of renewable energy projects in total investment.
China has a complete renewable energy industry chain with strong capabilities in research and development, manufacturing, installation, operation and maintenance. It should leverage this leadership in the renewable energy sector by providing technical support and capacity building to developing countries, and by facilitating the exchange of information on green development and the use of green technologies in such countries.
China's approach to foreign investment in low-carbon energy requires its financial institutions to be flexible, open and innovative, leaving behind homologous, closed and rigid investment models. In particular, they can no longer rely on EPC+F (engineering, procurement and construction plus financing) contracts underwritten by host country sovereign guarantees. For many years, they have been the dominant model for large coal and hydro projects. In contrast, in the renewable energy sector, independent power producers and more flexible project financing are the norm. China's financial institutions should cooperate with third parties, strengthen cooperation with international development financing organizations and commercial financial institutions to smooth the learning curve of overseas renewable energy financing. Cooperation with third parties allows: to combine financial power with project management experience; exploring hybrid financing, non-recourse loans and structured financing; improving the environmental and social management of the project throughout its life; and more private capital. This will allow the full potential of renewable energy sources to be realized in developing countries.
China should coordinate its foreign investment in renewable energy, including: large-scale renewable energy facilities and related grid and other infrastructure; knowledge transfer and capacity building within South-South cooperation mechanisms; distributed projects; and other types of development assistance. Chinese investment in renewable energy should cover both "software" (knowledge transfer) and "hardware" (equipment and infrastructure), large and small projects, equity investments and construction contracts, and a combination of export credits and assistance for development. Only this will really help developing countries achieve the necessary transformations in the energy sector.


https://chinadialogue.net/en/energy/chinas-no-new-coal-power-overseas-pledge-one-year-on/ A year later, China does not promise to build coal-fired power plants abroad