Aviation
9 airlines oppose Viva-Avianca partnership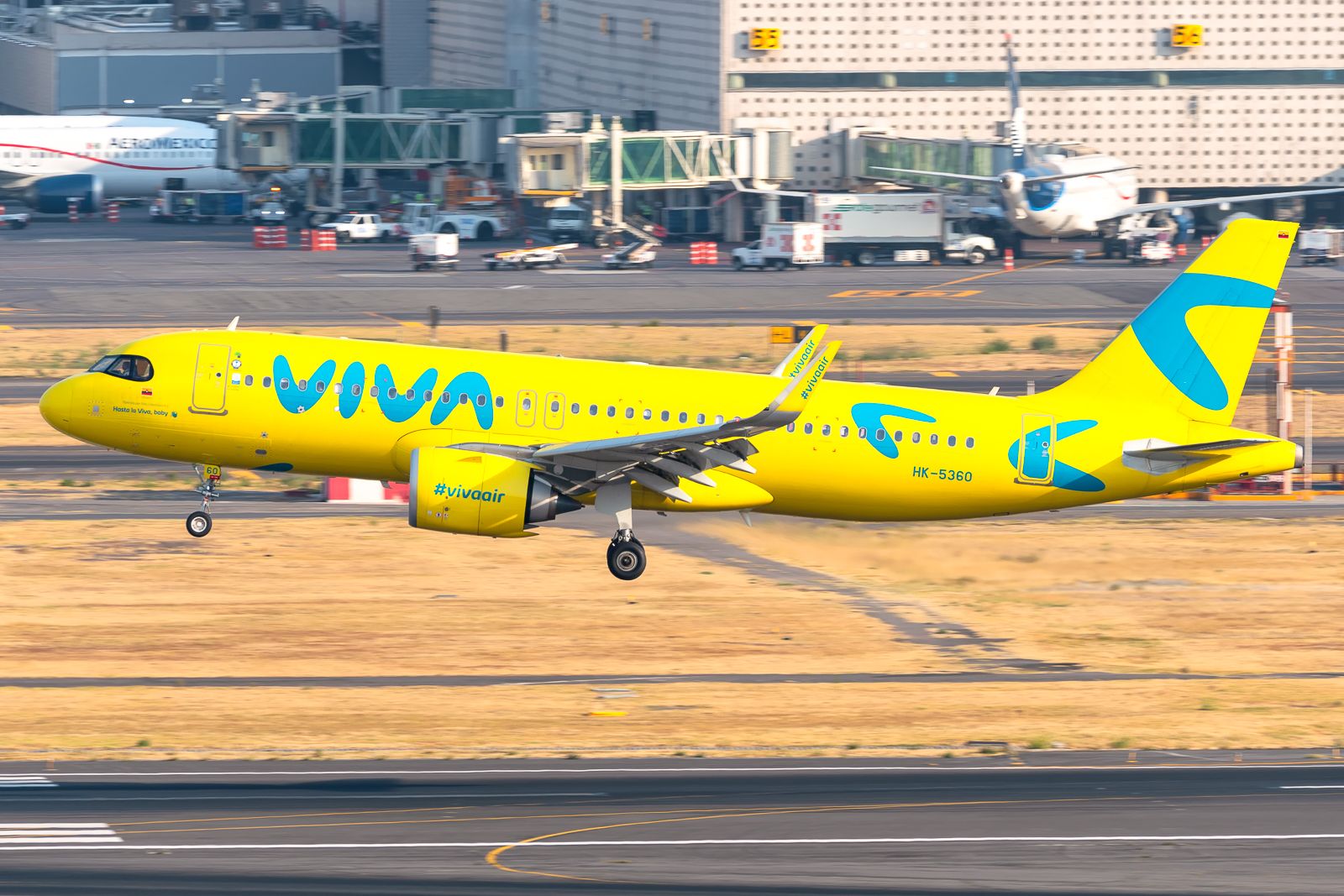 It seems that more and more airlines are opposed to a partnership between the two Aviyanka and Viva. At least nine carriers have asked Colombian authorities to include them as third parties interested in the ongoing process, which could lead to the first step in the creation of Abra Group Limited, a holding company made up of Avianca, Viva Colombia, Viva Peru and GOALplus a small minority stake in the Chilean airline Sky.
Against partnership
a few weeks ago Ultra air – Colombia's last low-cost carrier – publicly opposed the proposed partnership between Avianca and Viva. Ultra Air, led by William Shaw (founder of Viva in 2012), argued that the merger of the two carriers would create a monopoly in Colombia. The airline argued that fares would rise, which would directly affect small and medium-sized competitors and customers. Other airlines seem to agree.
As previously reported by Bloomberg, nine airlines have been asked to participate – as interested third parties – in the process of the Colombian Civil Aviation Authority to approve or reject the partnership between Avianca and Viva. These airlines are: EasyFly, Wingo, Aerolíneas Argentinas, LATAM Airlines, Air Europa, JetSMART, SATENA and Lufthansa.
Avianca wants to create a holding company with Viva Colombia, Viva Peru and GOL Linhas Aéreas. Photo: Getty Images.
How will the partnership work?
April 28 of this year Avianca and Viva announced the signing of the agreement for the two airlines to be part of the same business group. Viva will become part of the same holding company as the Avianca Group, while maintaining its independent identity, the statement said.
Roberto Crete, president of the board of directors of Avianca, said at the time that the new group "A more efficient cost structure will benefit customers, allowing them to offer even lower prices."
A few days later, shareholders of Avianca and Brazilian GOL Linhas Aéreas announced their intention to create Abra Group Limited, a holding company consisting of these two airlines plus Viva Colombia, Viva Peru and 10% ownership of Sky Airline. The creation of this holding is now under the scrutiny of local authorities (having recently received the green light from Ecuador).
However, Colombian airlines and the tourism industry are concerned about how the partnership will function.
The Association of Travel Agencies and Tourism of Colombia (ANATO) recently said it was interested in learning more about how the partnership would work. He is also interested in ensuring that the rights of customers are respected. Colombia's civil aviation authorities said that,
"In carrying out its functions, Aeronáutica Civil will carefully analyze the information, arguments and exceptions presented by the intervening companies and determine the consequences of the transaction according to the highest standards of analysis developed by national and international competition authorities. to make a decision on this in the light of the rules and principles of free economic competition."
Ultra Air and several other airlines appear to oppose the Viva/Avianca partnership. Photo: Getty Images.
Viva problems
last month Avianca and Viva have urged the government to approve the partnership to make viva survival viable. They said about the faces of the airline "a complex financial situation that requires immediate intervention."
Viva said in a statement earlier this week that airlines worldwide are currently facing a volatile environment with a range of challenges, from high fuel prices to devaluation of local currencies and rising inflation. "These factors affect our work and pose a risk," Viva added.
Moreover, the ultra-low-cost carrier has recently suspended several routes. In June, the airline suspended flights on the Bucaramanga-San Andres, Bucaramanga-Santa Marta and Cali-Montería routes. In August, it suspended Armenia-San Andres-Armenia-Cartagena and Cali-Cancun. Next month, Viva will stop San Andres-Barranquilla, San Andres-Cartagena, Cartagena-Villavicencio and Cali-Cucuta services.
Do you think the partnership between Avianca and Viva will harm Colombia's civil aviation industry? Let us know in the comments below.
Source: Bloomberg, Aviation line.
https://simpleflying.com/9-airlines-oppose-viva-avianca-partnership/ 9 airlines oppose Viva-Avianca partnership